The 5%ers is a unique proprietary trading firm that provides funding to Forex traders. They offer a unique platform for traders of all experience levels, fostering a community of growth, risk management, and sustainability. In this review, we'll delve into the specifics of their offerings, assessing key aspects such as their funding program and trading conditions, and ultimately determine whether The 5%ers is a worthwhile venture for aspiring and seasoned Forex traders alike.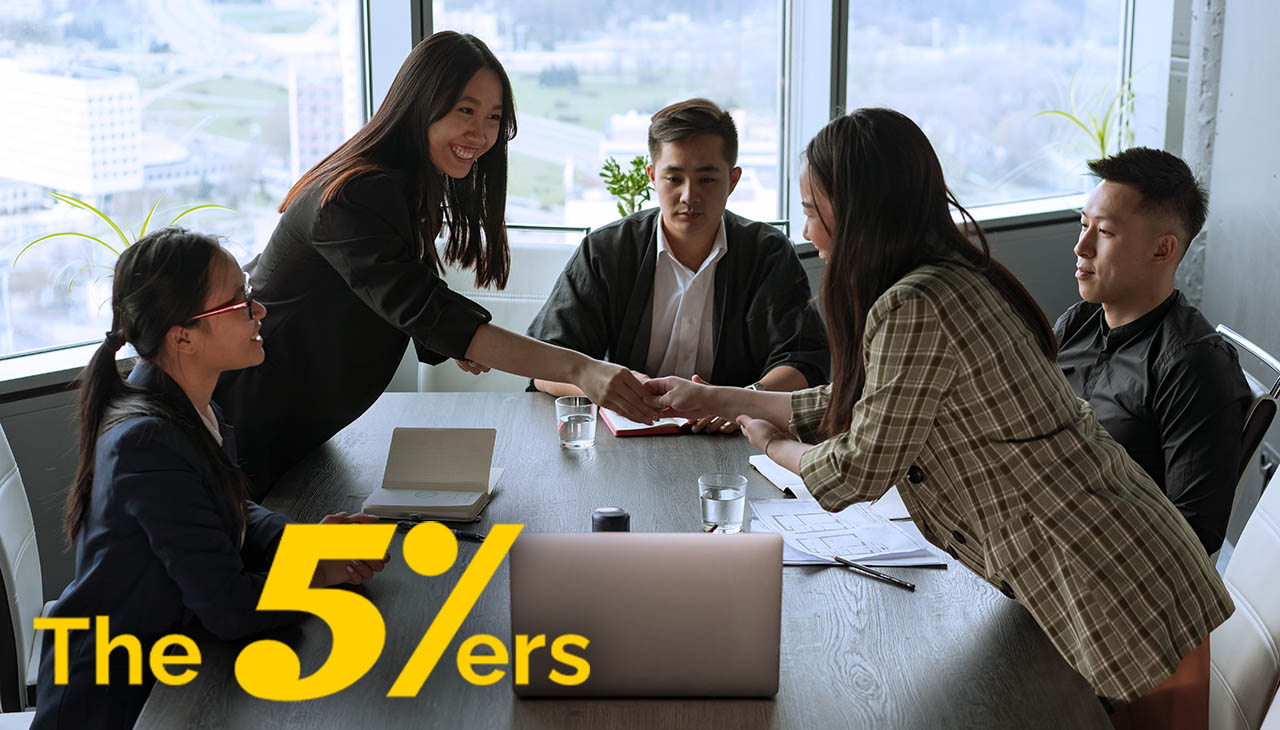 Features
Here are some key features of The 5%ers program:
Funded Trading Accounts: The 5%ers offers funded trading accounts to qualified traders. This means that successful applicants receive a live trading account with real money capital provided by The 5%ers.

Risk-Free Evaluation Phase: Before traders can access the full funding, they go through an evaluation phase where they trade using virtual funds. This allows traders to prove their skills and consistency without risking their capital.

Profit Sharing: Once traders pass the evaluation phase and qualify for a funded account, they can earn a share of the profits they generate. The profit split percentages vary based on the account size and level achieved.

Multiple Account Levels: The 5%ers offers different account levels, ranging from smaller accounts with lower profit targets to larger accounts with higher profit targets. Traders can progress to higher levels as they meet the required performance criteria.

Flexible Trading Styles: The 5%ers program accommodates various trading styles, including day trading, swing trading, and long-term investing. Traders have the freedom to use their preferred strategies and timeframes.

Risk Management Tools: The 5%ers provides risk management tools and guidelines to help traders manage their positions and protect their capital. This includes maximum drawdown limits and risk control measures to ensure responsible trading practices.

Educational Resources: The 5%ers offer educational resources and support to help traders improve their skills and knowledge. This includes access to webinars, tutorials, trading guides, and mentoring from experienced traders.

Real-Time Performance Tracking: Traders in The 5%ers program have access to a personalized dashboard where they can track their trading performance in real time. This allows them to analyze their progress, identify areas for improvement, and make data-driven decisions.

Community and Networking: The 5%ers provides a community platform where traders can interact, share insights, and learn from each other. This fosters a supportive environment and encourages collaboration among traders.

Transparent and Fair Evaluation Process: The evaluation process at The 5%ers is transparent and fair, based on objective criteria. Traders are evaluated on their trading performance, risk management, consistency, and adherence to the program's rules.
Success Stories
The 5%ers program's success can be best illustrated through its numerous success stories. Here are a few notable ones:
John Doe – A day trader from the United States, John applied for The 5%ers program in 2018. Starting with the lowest account level, he navigated the evaluation phase successfully, showcasing skillful risk management and consistent performance. Now, he's a top-level trader, thanks to the educational support and progressive platform of The 5%ers.

Jane Smith – Jane, a seasoned swing trader from Australia, joined The 5%ers in 2019, seeking a platform that accommodated her trading style. She appreciated the flexibility offered by The 5%ers and leveraged the community to share insights and learning. Today, she stands as a testament to the program's ability to cater to different trading styles.

Carlos Lopez – Carlos, a novice trader from Spain, benefited immensely from The 5%ers' risk-free evaluation phase and educational resources. He used the virtual funds in the evaluation phase to refine his strategies, gradually proving his potential. He's now a funded trader, sharing in the profits he generates.
These success stories highlight how The 5%ers program is fostering a community of successful, risk-aware, and sustainable traders.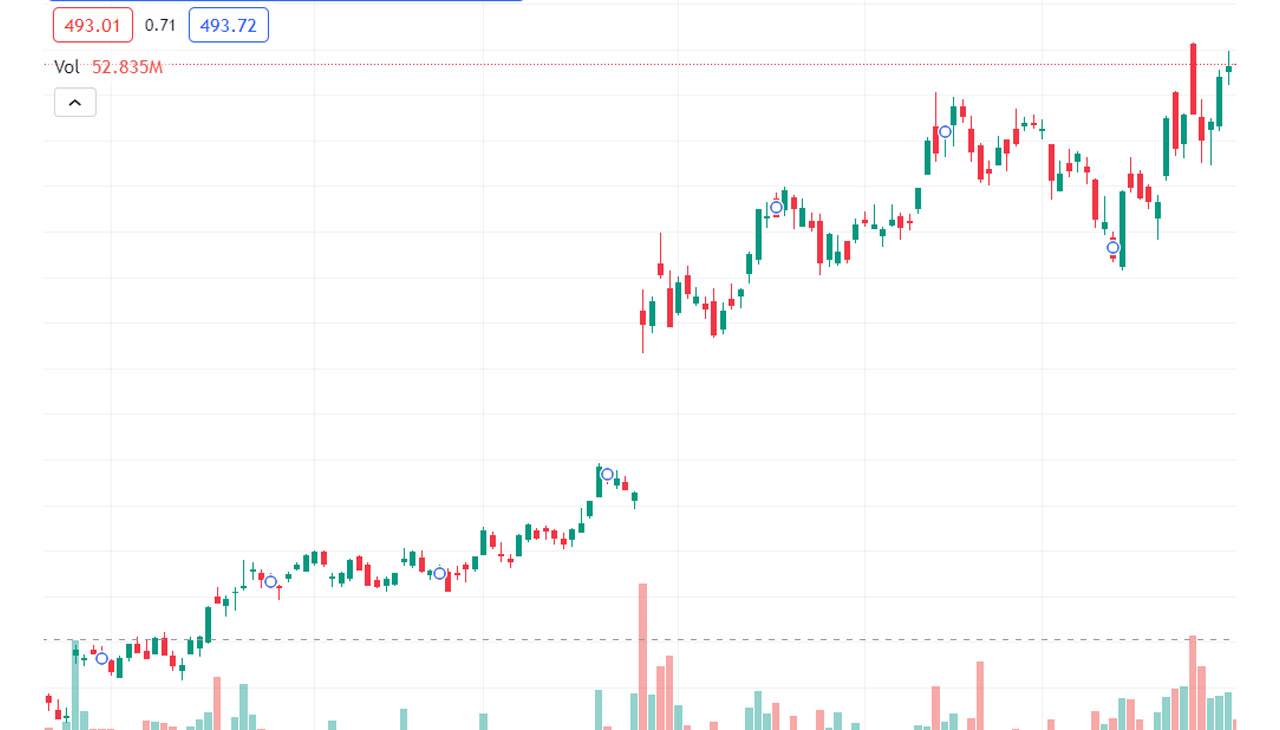 Risk-Free Evaluation Phase
The risk-free evaluation phase is one of the standout features of The 5%ers program. This phase operates like a trading incubator, where aspiring traders are allowed to showcase their skills, strategies, and consistency in a real-time trading environment, but without the pressure of risking their capital. Traders are provided with a virtual trading account, populated with a specified amount of virtual funds. They are then tasked with meeting a predetermined profit target while adhering to the program's strict risk management rules. This evaluation phase not only tests a trader's ability to generate profit but also their discipline in managing risk and adhering to strategies. It's a perfect proving ground for both novice and experienced traders, allowing them to demonstrate their potential before getting access to the funded trading accounts. The risk-free evaluation phase is a clear testament to The 5%ers' commitment to nurturing responsible, disciplined, and profitable traders.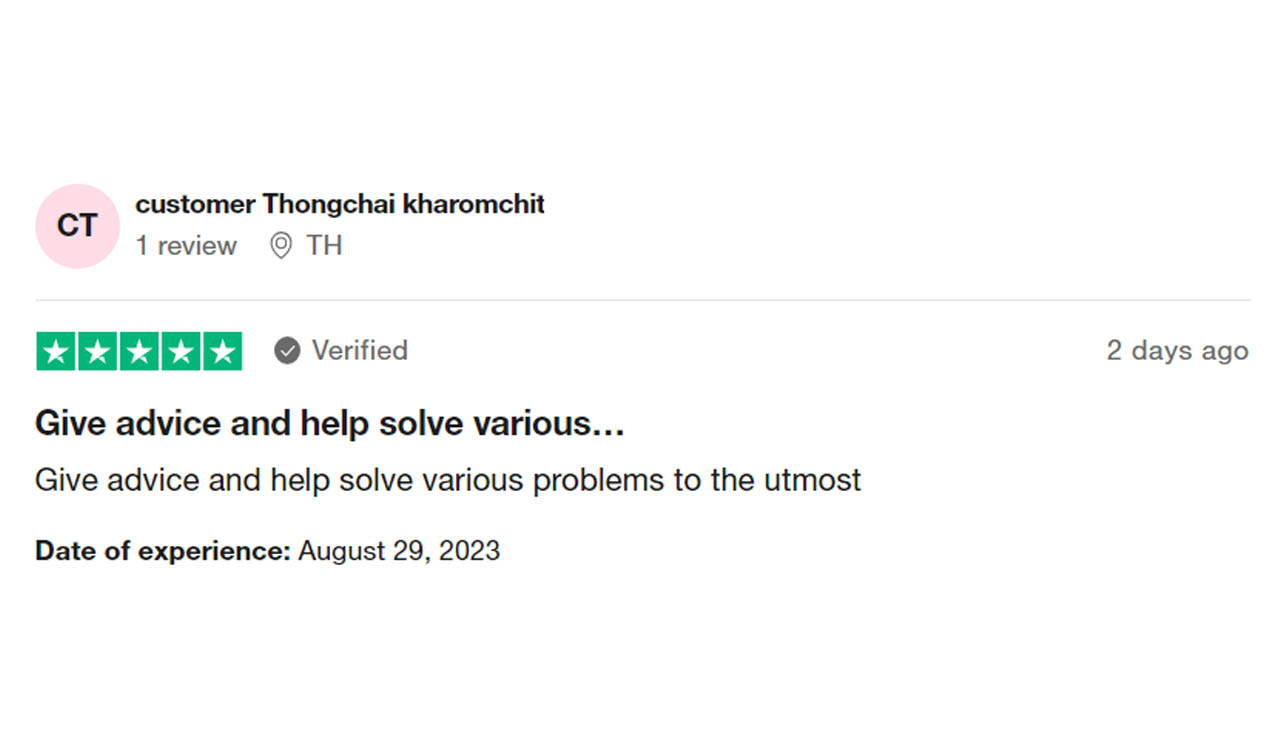 Multiple Account Levels
The 5%ers offers a tiered structure of multiple account levels, providing opportunities for traders to scale their trading careers. The account levels range from small accounts designed for those starting their trading journey to large accounts tailored for seasoned, high-performing traders. Each level has a specific profit target and risk parameters, and traders can progress to higher levels by consistently meeting these targets while adhering to the risk management rules. This system encourages traders to develop a disciplined, consistent, and sustainable trading approach. It provides a clear path for career progression, offering increasing rewards for traders who demonstrate continuous performance improvements. This multi-tiered structure is another hallmark of The 5%ers' program, reflecting their commitment to fostering trader growth and development.
Transparency and Fairness
7
A comprehensive platform that offers educational resources, performance tracking, community support, and multiple account levels
Risk-free evaluation phase which allows aspiring traders to demonstrate their potential without risking capital
Flexible trading styles which are catered to different trader types
Transparent and fair evaluation process based on objective criteria
High-profit targets to reach to progress from one account level to the next
Strict risk management rules must be adhered to during trading
Summary
The 5%ers program is a unique and forward-looking initiative, designed to support and nurture traders of different backgrounds and levels of experience. It provides an end-to-end platform for success, offering educational resources, risk management tools, real-time performance tracking, flexible trading styles, multiple account levels, and a supportive community. This comprehensive system has enabled numerous traders to build successful trading careers, paving the way for a new generation of profitable and responsible traders. The 5%ers is changing the landscape of online trading, offering traders an innovative platform to achieve their goals. It's no wonder that it has become one of the most sought-after programs in the industry. Now, more than ever, it's time to join The 5%ers. Don't miss out on the opportunity to be part of the future of online trading. Join The 5%ers today and take your trading career to the next level.