''Fun, Simple, and Smart' are the bold terms that Trading Manager Pro automated trader's website uses to describe their forex robot. Its developers claim to have dedicated years and numerous resources in coming up with this pro trader they claim to post over 82% win rates.
According to the website, this new Expert Advisor sets upbeats its competition by allowing you to "choose your trading style to better suit your trading style." The trader is available in four membership packages: Starter, Standard, Platinum, and Professional.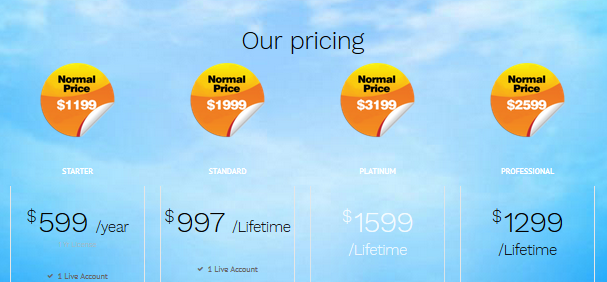 These claims and ascertains alone however can't be used to determine the legitimacy and profitability of this new auto trader.  Such a conclusion can only be arrived at after an in-depth evaluation of how the automated system works.
How does Trading Manager Pro work?
Trading Manager Pro promises to help" build your dreams" with what they refer to as "Hustle free expert advisers."  They claim to achieve this by availing the trading system in both the semi- and fully automated trading modes. This doesn't just boost the performance of the trading system but also makes it highly customizable.
According to the developers, their system executes trades by imitating the strategies of some of the most effective expert advisors "both commercial and non-commercial."  Apart from the strategies arrived at by Trading Manager Pro developers and made available to their clients through free updates, the system subscribers can also use the strategies employed by other EA traders.
Some of the commercial expert advisors the trading system developers claim to have incorporated into their trading strategies include Delton Pro EA, Spartan Bolt EA, and Sniper Suite EA. However, these will only be available to Platinum membership subscribers.
But how effective are all these strategies?
Backtesting and free trial period
Trading Manager Pro claims to have over 1000 customizable trade strategies that their traders can choose from. Ordinarily, you would expect such a company to prove their effectiveness by way of an independently verifiable backtest results. Alternatively, automated trading system service developers confidence about the effectiveness of their algorithm would allow for a free trial period.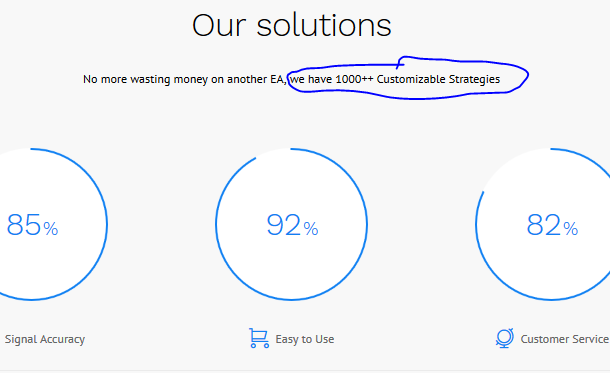 Despite the bold claims, Trading ManagerPro provides none of this. Throughput their website, there is no mention or link to backtesting results of the acclaimed trading strategies from either the trader or the affiliated expert advisers they work alongside with. Neither do they offer a free trial period. This casts the first and significant shadow of doubt about the trading system and the reliability of their management.
Myfxbook trading results
On their website, the automated system developers provide links to Myfxbook trading history of two real accounts. While the second one is still active, the first was last updated in August 2017 and neither of their results live up to the promise and assertions made on the website.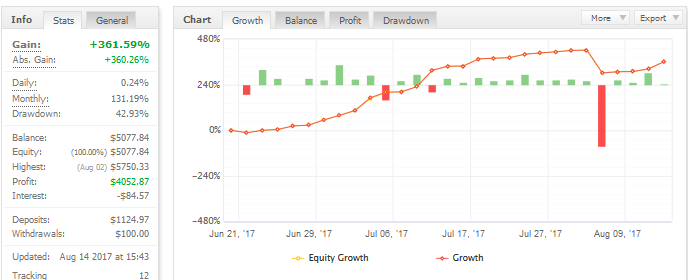 For instance, with an initial deposit of over $18,200 the active live account operated using the Trading Manager Pro EA's trading automated trading system has only achieved a lifetime gain of 71.95% and a maximal drawdown of 5.46%. The monthly average gain reported by the account stands at 6.39% and the daily gain at 0.21%.
These results fall way below the promised maximal profits and a far cry from the expectation a customer builds up from learning their promotional materials. For a system that takes pride into just imitating the best but also partnering with the crème of industry, a trader would have expected better results.
The fact that there are numerous other freely available expert advisers that match this monthly gain beats the logic of spending over $1,000 to acquire a system that posts similar profit levels.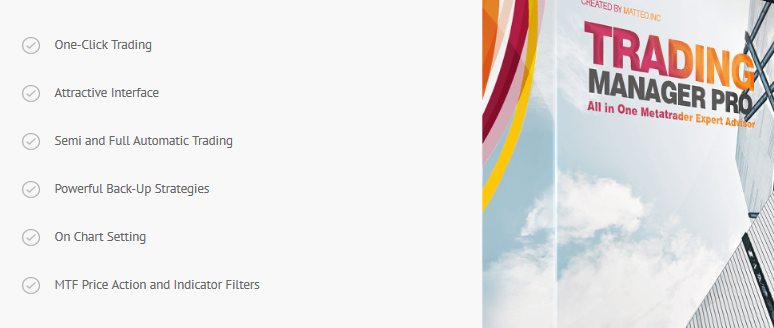 More reasons you should be cautious with this automated trader?
No clear trading strategy
Even with an automated trading system that depends on settings devised by the system supplier, one would still expect these developers to be indicative of the approach used to enter and exit trades. Some of the key pieces of information one would expect from such developers including the use (or neglect) of the stop loss levels.
The closest Trading Manager Pro website gets to explain their strategy is when they talk of a one-click system equipped with "powerful backup strategies" and "MTF price action indicators." These, according to the developers are supposed to let you sit back and let the "professional tool assist in managing your trades." But as interesting as that may sound to both the novice and experienced traders, it just doesn't cut it.
Dwindling and inconsistent performance
The average monthly gain by Trading Manager Pro system may be 6% but it's trading history charts are depicting a worrying downward trend. For instance, for the first quarter of 2019, the system has reported a trend of downward spiraling gains. This casts an even bigger shadow of doubt about the reliability and acclaimed profitability of the trading system.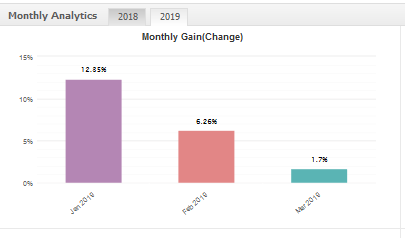 Lack of independently verifiable customer reviews
According to the automated trader's website, (going with the different updates) their trading algorithm was introduced to the market in 2017. However, despite the considerably long period of active participation in the industry, there are no independently verifiable customer reviews or commentaries (positive or otherwise) within the public forex trading review sites. Why would a legit trader take this long to gain market traction and attract a following?
Elusive management
You wouldn't just have a hard time finding reliable customer reviews about the trading system. You will also have a hard time finding credible information about Trading Manager Pro system or its parent company. Safe for the mention about the system being developed by a team of experienced EA developers and traders, there is no mention of their company's address or that of their sponsoring companies.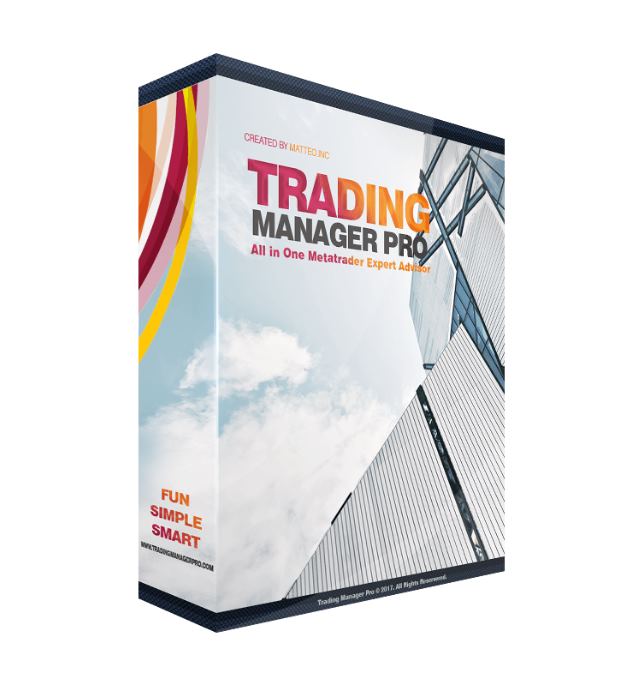 Verdict
Trading Manager Pro has its upsides as maintaining a real trading history record with Myfxbook as well as the fusion of different trading strategies into one. Its biggest drawbacks, however, lie in its inability the apparent lack of transparency with its trading strategy and management as well as dwindling profit margins. In light of these factors, we are inclined to award the trading system a score of 6.5 out of the possible 10.