Wild Side is an expert advisor for trading on Forex. It was published on MQL5 for sale. The system can trade for us and tries to make us profitable. For more details, we have written this presentation.
Product offering
The presentation doesn't include much relevant information about how the robot works. 
We can rely on automatic trading. It opens and closes orders for us. 

The system can work on MT5. 

It knows the right time to trade. 

There's a user manual provided to help us set the system.

It opens orders at night. 

The advisor doesn't include dangerous trading strategies like Martingale, Grid, or others. 

It places TP and SL levels for each open order.

The robot  "uses its own price action algorithms in combination with the author's indicator."

There's a news filter. 

We have a unique transaction tracking algorithm. 

Backtests show good, stable, and predictable trading results. 

We are free to work with any time frame that we want. 

The main time frame is M5. 

The mode for performing a backtest should be "Every tick based on real ticks."

We can open orders on the nine time frames: USDCAD, EURCAD, EURCHF, EURUSD, USDCHF, EURAUD, AUDUSD, GBPUSD, and CHFJPY.  

An ECN account and a VPS service are a must. 

We may start trading with a little leverage, 1:50. 

The system follows FIFO rules. 

The minimum deposit is $50 for each symbol for a 0.01 lot size. 

The system 

We can manually set the lot sizes we want to trade with.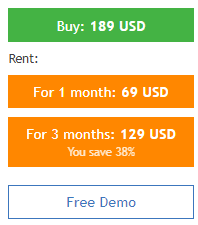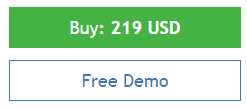 The developer increased the price from $189 to $219 and said that it's a sale. It's ridiculous. Rental options were also removed. 
Trading strategy
The system works based on the unnamed strategy. 

We can work with USDCAD, EURCAD, EURCHF, EURUSD, USDCHF, EURAUD, AUDUSD, GBPUSD, and CHFJPY.  

The time frame is M5. 
Trading results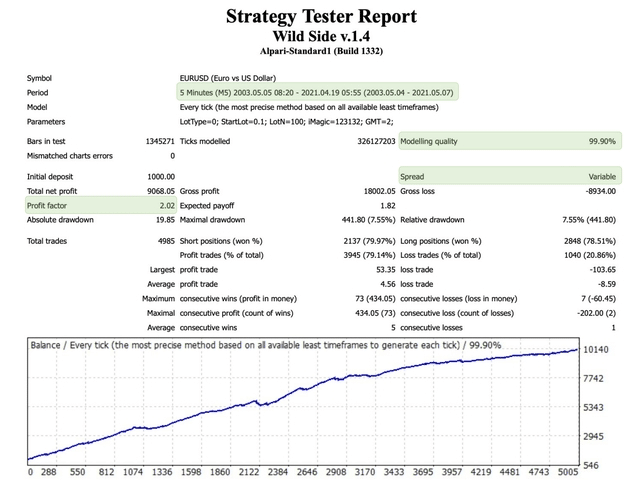 There's a EURUSD report on the M5 time frame. The developer chose data for an 18 years period. The modeling quality was 99.90% with variable spreads. An initial deposit was $1,000. The advisor has got $9,068 of the total net profit. The profit factor was 2.02. The maximum drawdown was 7.55%. Wild Side traded 4985 orders with 79% of the win rate for shots and 78% for longs.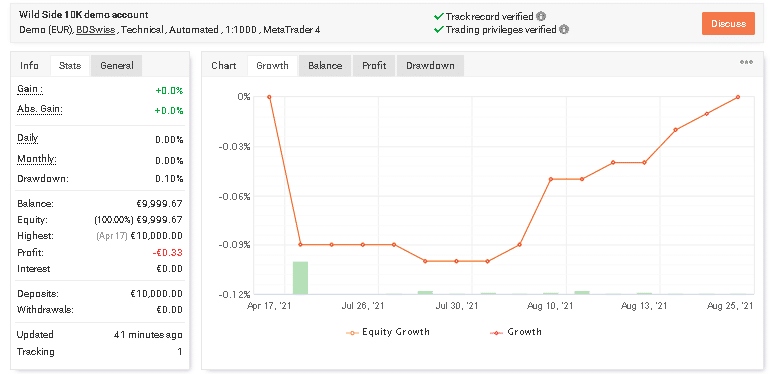 The advisor has been running a demo EUR account on BDSwiss automatically with 1:1000 leverage on MT4. It was created on April 17, 2021, and deposited at €10,000. The maximum drawdown is 0.10%. The growth chart shows unpredictable trading. 

There were only 23 deals traded with -56.1 pips. An average win is 3.59 pips  when an average loss is -10.28 pips. The win rate is 33% for longs and 100% for shorts. An average trade length is 1 hour and 27 minutes. The profit factor is 0.97.

Four pairs are lost when only three pairs are profitable.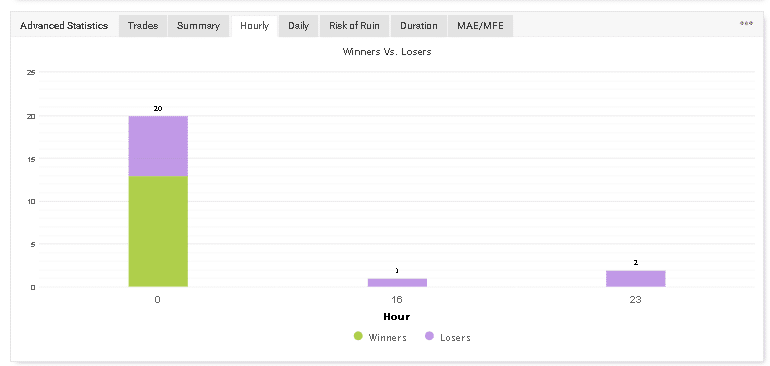 It is a night trading advisor. 

It works with insane risks because it has a weird win rate and trading activities in general.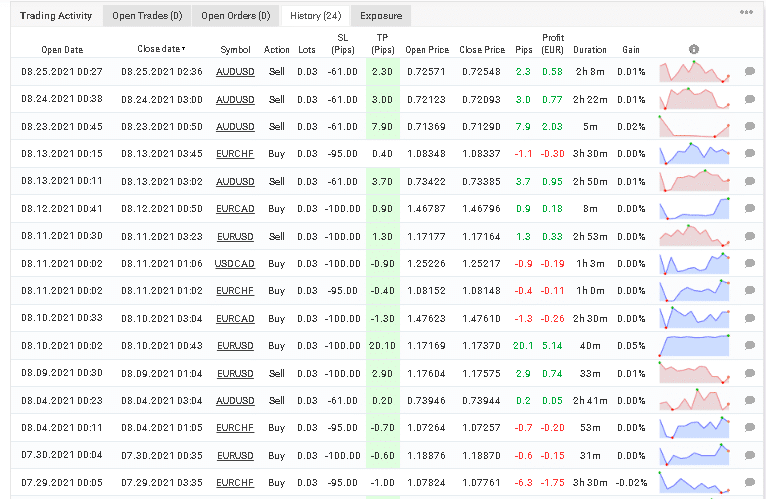 As we may note, the robot can easily lose three deals in a row.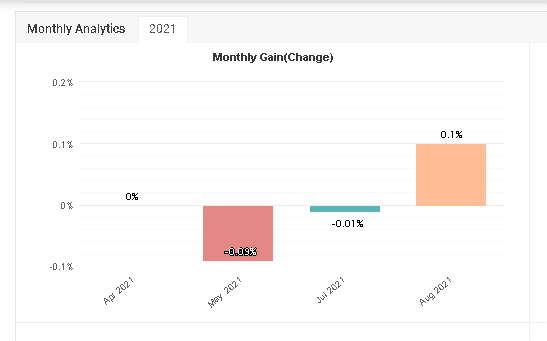 The robot isn't a solution people may want to work with. 
Customer reviews

Marat Baiburin is the developer of the robot. He is from Russia. Marat has 760 friends and a 2763 total rate. Currently, he has only this product in his portfolio.
PROS
Backtest reports provided
Trading results provided
CONS
No settings explanations provided
The presentation is short and not informative
Horrible trading results
Pricing is scam-like
No rental options kept
Verdict
WildSide is a scam trading solution that can't find a way to be profitable. The developer sets a sale after increasing the default price. It's a scam way to interact with potential clients. The robot works on the demo account, so the owner loses nothing.