Blazing Night Scalper is said to be a safe trading tool. This is because it utilizes a take profit and a stop loss without integrating martingale or grid systems. However, we are mainly concerned about the EA's low profitability. We doubt if you will be ready to invest in a product that will not give you value for money. 
Product offering
The EA has a few features:
Works on the M5 timeframe. 

The recommended brokers are: Vantage, IC Markets, Tickmill, and Oanda Core Pricing account. 

Uses ten currency pairs: CHFJPY, AUDCAD, EURAUD, EURCAD, EURUSD, GBPAUD, GBPUSD, USDCHF, USDCAD, and USDJPY.

Works on the MT4/5 platform. 
Blazing Night Scalper is the invention of an American called Scott Fredeman. He has a total of 7 products and 6 signals in his portfolio. Scott says he is passionate about creating the best trading systems that will assist traders to generate stable profits year after year. Furthermore, he has been trading in this market for 4 years. 
The current retail price of Blazing Night Scalper is $199. It doesn't have a renting option like many other EAs being sold on mql5. A money-back guarantee is unavailable as well. 
Trading strategy
This Forex robot uses the scalping strategy. Scott also says that it works best with low spread. So, it basically searches for the lowest spread during the night and identifies a point of entry based on the latest lows and highs. Indicators are not used. Rather, the EA applies its own logic to compute the trade entry.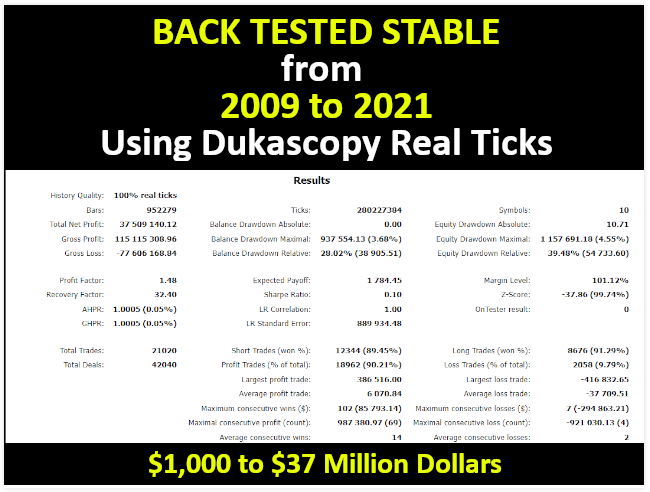 The EA was backtested between 2009 and 2021 using Dukascopy real ticks. During this period, it carried out 21020 trades with a $1000 deposit. A whopping profit of $37 million was attained as a result. The drawdown rate of 4.55% was low and a sign that the robot's strategy was safe. However, we had an average loss trade of -$37709.51 against an average profit trade of $6070.84. These values tell us that the system was really prone to losses. The results of short (89.45%) and long trades (91.29%) were quite impressive. 
Trading results
Although the vendor has provided live trading stats, they are not reliable because, as you can see, they are not from trusted sites like FXStat or Myfxbook.com.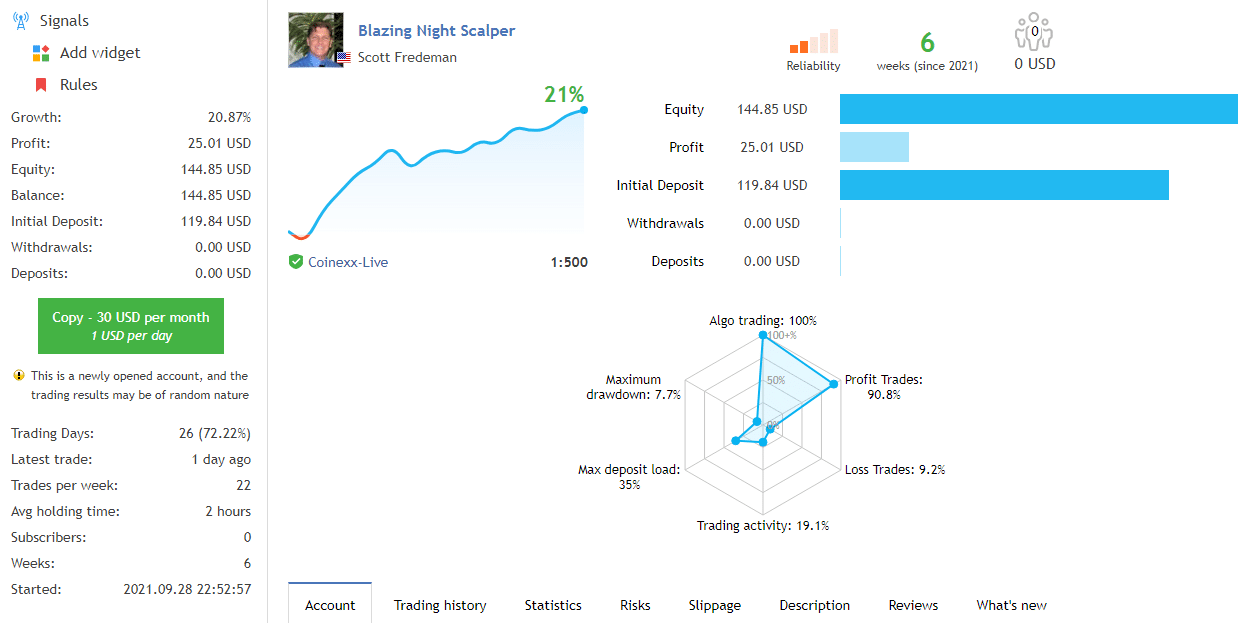 We have a live account that is being hosted by Coinnexx. It has a short trading history as it was activated on September 28, 2021. The account's value has increased by 20.87% within 26 days of trading. The initial deposit was 119.84, and so far, 90.8% of the trades have been profitable. However, it is disturbing that only a meager profit of $25.01 has been made. This means that the earnings made from each order are very small.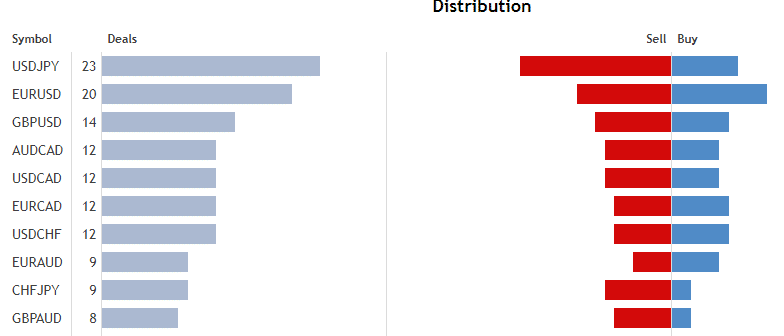 Of all the currency pairs traded, the EA prefers to work with the USDJPY symbol most — 23 deals. The GBPAUD is the least traded pair — 8 deals.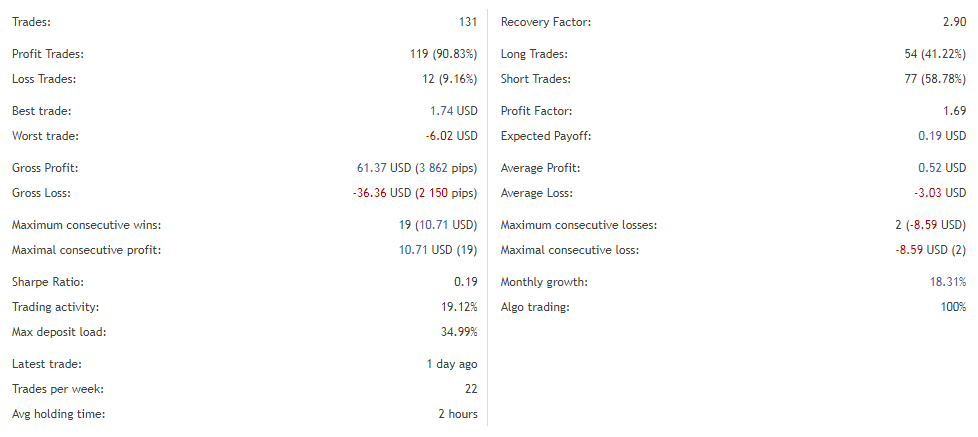 A total of 131 have been completed, and the profit factor is 1.69. The monthly growth of the account is 18.31%.The success rates for long trades (41.22%) and short trades (58.78%) are not inspiring at all. 
Customer reviews
Blazing Night Scalper lacks verified user reviews on third-party websites such as FPA and Trustpilot. Testimonials from these platforms are usually preferable because the developer cannot manipulate or interfere with them. As a result, they can be depended on. So, reviews on mql5 are usually not reliable.

PROS
There are backtest reports
CONS
Uses a strategy with a low return rate
Unreliable customer reviews
Unverified trading statistics
Verdict
Being a scalper, we believe that this EA cannot earn you significant amounts of income. Even though the available trading stats have not been verified, they still highlight its low profitability rate. The lack of credible feedback is also a disadvantage because it makes it impossible to really know if the system can be beneficial. So, we advise you not to acquire the product for now.