BuySellSeries EA is a Forex automated robot that claims to produce optimum performance for interested traders. According to the vendor, users will be happy with this EA because it will give them value for their money. It can be bought either on its official purchase website or on MQL5. 
Product offering
The presentation of this robot on its official website comes across as unprofessional. Some sentences are incomprehensible. Also, some pages do not include the necessary information we would expect to find on them. For example, the "about us" page does not incorporate the vendor's background info. It appears as if the developers do not care about their reputation. If they did, they would at least have enlisted the services of a qualified web designer. Since the team is reckless on this issue, then it would not come as a surprise if their robot mismanaged your funds. 
Other than that, the website includes links to the EA's live trading results, features, trading strategy, price and terms and conditions. 
Vendor transparency is absent. We visited the "About Us" page on the official website hoping to find some vital information about the developers of this system and their company. We were hence shocked to only find a contact form. This is so unprofessional to say the least. How do they expect us to trust them when they are unable to complete a task as simple as including the right information on the right page? 
While using the robot, the vendor says that the traders should expect to make any percentage profit amounts and easily regulate their risk in trading. 
The EA has 2 different pricing plans. It can either be rented for $200 or bought at $700. Both options include unlimited demo accounts, free updates, and 24/7 customer support. The vendor does not mention any money-back guarantee. So, we assume it is not offered.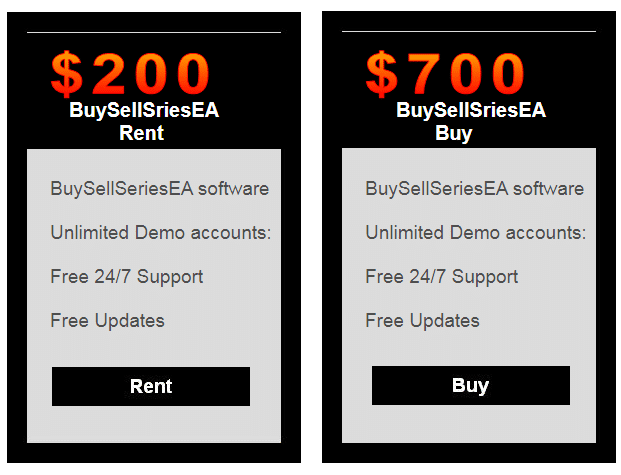 Trading strategy
The system applies a strong trend analyzing strategy based on candlestick pattern and news filtering system. However, the developers do not bother to provide more details about this approach. Therefore, it is unclear the kind of FX data the EA relies on or the indicators it tracks. 
The minimum required deposit is $100. However, we do not know anything about the timeframe used since this information is not there. Other features of the product are:
Works on many currency pairs: AUDNZD, CADCHF, EURAUD, EURGBP, EURJPY, EURUSD, GBPNZD, GBPUSD, NZDCAD, USDCAD, USDCHF, and USDJPY 
Is 100% fully automated

Is easy to install

A manual guide is provided
Trading results
Backtesting results are missing. So, we can't check if it was well backtested prior to its release to the market. Even if it was tested, we are unable to assess its historical performance and subsequently determine if it was profitable. This really disadvantages the traders as they are not given the chance to make an informed decision as to whether to purchase the product or not.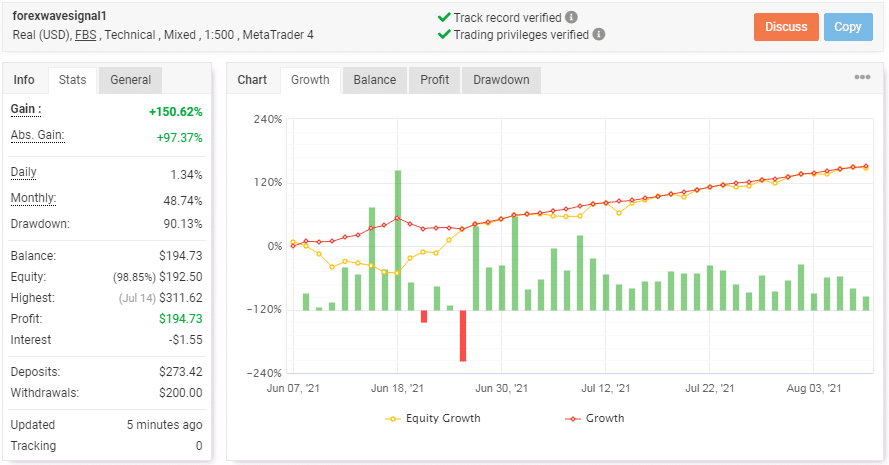 This is a real USD account operating on the MT4 terminal under the FBS broker. It was opened on June 07, 2021 and deposited at $273.42. A profit of $194.73 has been made after that. Some money ($200) has been withdrawn. This move is disturbing considering that the account is only 2 months old. Maybe the user has seen that the EA is not as profitable as previously thought. The drawdown of 90.13% is massive. This indicates that the account is making losses at a very high rate. The daily and monthly profits are 1.34% and 48.74% respectively. 

The number of trades that the system has carried out till now is 536. It has attained win rates of 75% for longs and 82% for shorts. The profit factor is 2.10. The pips are 1946.1. The average win (8.62 pips) is extremely lower than the average loss (-15.24 pips). This shows that the EA generates more losses compared to profits. The amount of lots traded is hidden. This is very suspicious.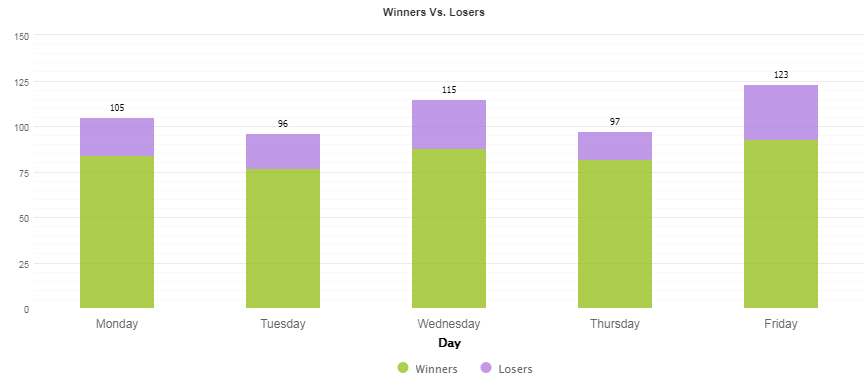 Friday is the most traded day (123 trades). 

The account's risk of ruin is moderate.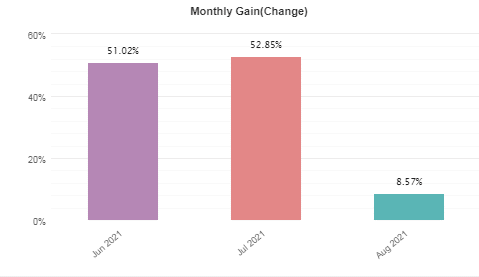 The account made consistent profits between June and July. So far, it has made 8.57% profits in August.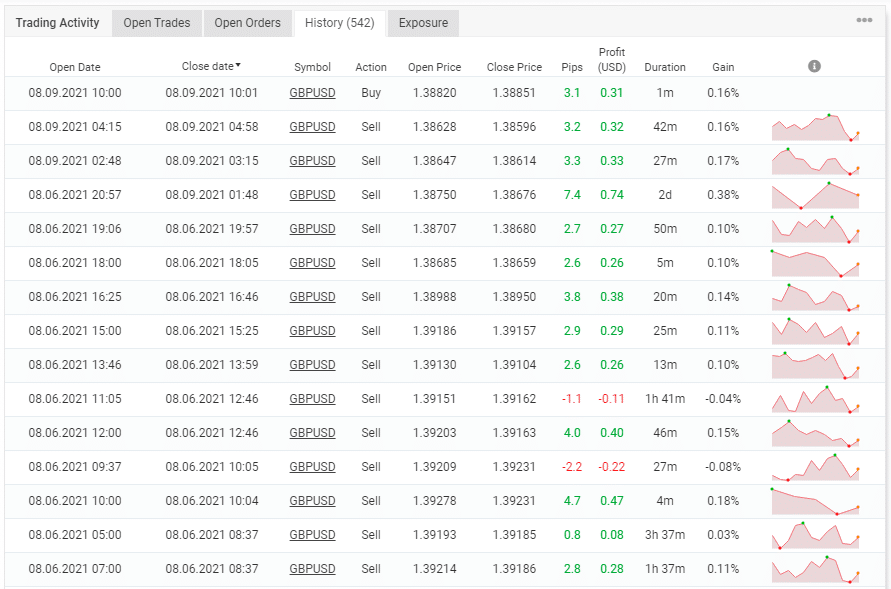 As we can see from the trading history, the gains were so small and did not even reach the 1% mark. Lot sizes are hidden. The system traded on short time frames.
Customer reviews
There are no user reviews for this robot on Forex Peace Army, Trustpilot, Quora, or even mql5. It is highly likely that it is not popular with customers.
PROS
Verified live trading results are provided
Free updates are available
CONS
Live Trading history is too short
High drawdown
Lack of vendor transparency
Backtest results are missing
Verdict
We advise against buying this EA. It has a massive drawdown that can easily drain the trader's capital. It has also been in the market for a short period of time which is not enough to gauge its overall profitability rate in the long term. Furthermore, we find the developers' behavior of hiding their real identities, lots traded, and backtest data dubious. Clearly, they should not be trusted.