Centre Forex is a company that provides many services like PAMM, signals, education, analysis, and so on. Today, we'd like to talk about signals and their quality.
Product Offering

The company is well-represented on social networks. It's a profile on LinkedIn. As we can see, the company has only four employees and 38 followers. It's not cool for a PAMM-providing company.

The company has twenty years of experience, good signal profitability, low initial investment requirements, and many happy clients.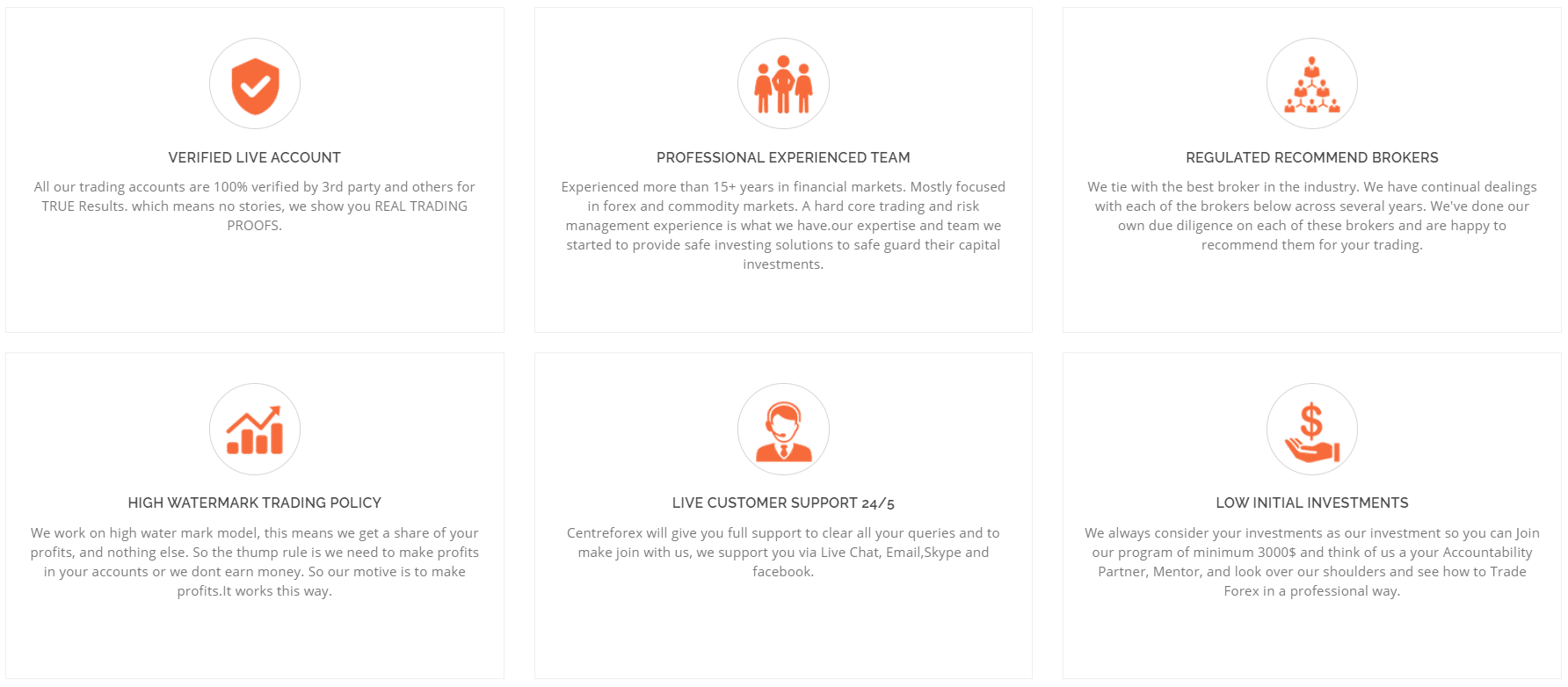 Let's try to get in one place everything that was scattered across the site:
They provide signals before the London Stock Exchange opens.

The signals are provided with Entry Price, Take Profit 1-3, Stop Loss, and Entry Price.

They're delivered via email, Facebook, Telegram, and Skype.

The signal frequency is from 4 to up to 8 signals daily.

The expected profitability is over 1000 pips monthly.

The signals are for five symbols and gold.

There are verified accounts with proven trading results.

There's a team of Forex veterans.

The company suggests using only proven brokers.

There's well-experienced and welcome support.

If we talk about PAMM-account managing, we have to deposit only $3000 to get started.

We wouldn't trust any broker from this list, excluding IC Markets.
The signal page of the presentation has a pips calculator that allows us to predict future profits. As we can see, most pips are gained on Gold.
We can use a copy-trading service to copy deals from the master account.

We can set risks and leverage according to our risks.

Lot Size should be 0.01 per $500.

The company doesn't accept US clients because of FIFO rules.

The monthly fee is $250.

There are five steps to do to have signals.
Trading Strategy
There are technical and manual trades based on action with major trend lines, Fibonacci, support, and resistances.

The system uses Stop Loss levels between 30 and 100 pips.

If the market allows being profitable all the way, SL changes on Trailing Stop Loss.

The trading currencies are EUR/USD, GBP/USD, USD/CHF, EUR/JPY, and Gold.
Trading Results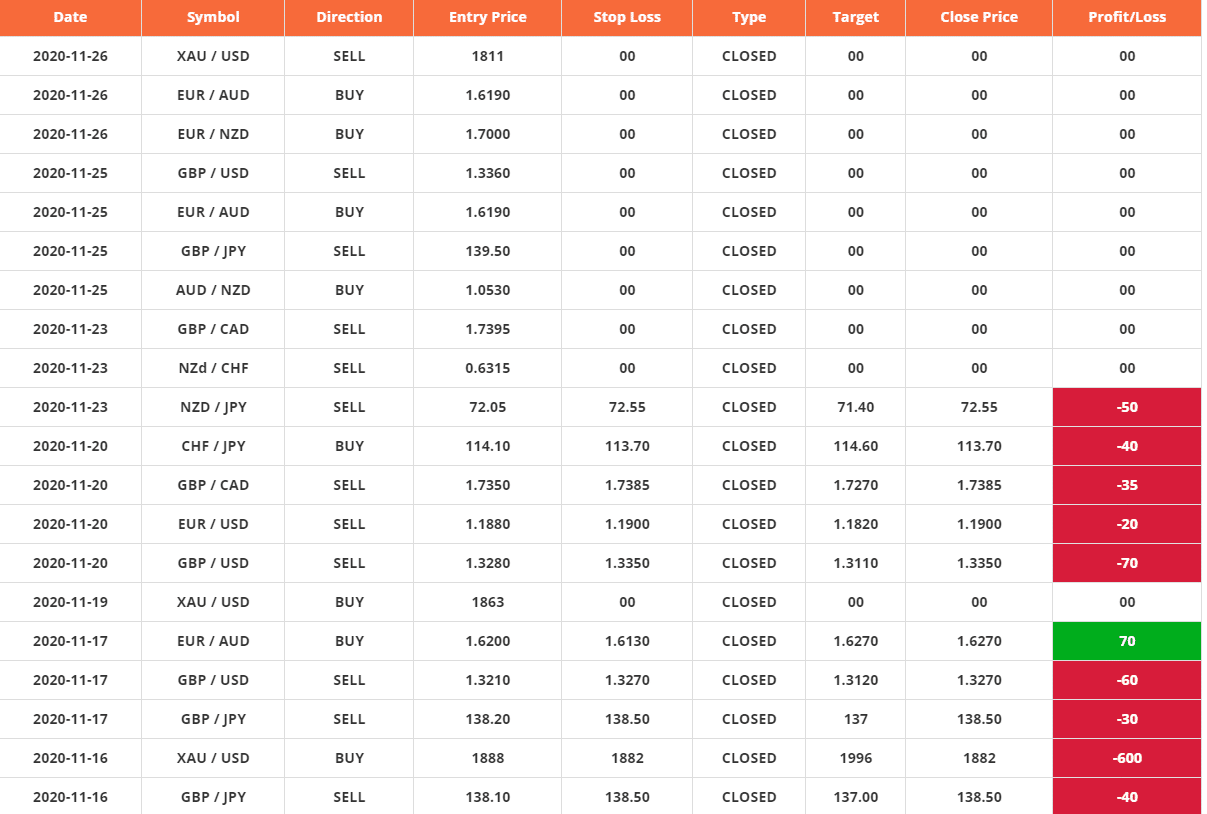 The developers decided not to provide backtest reports because they would show nothing. Why? Because these live results were gotten by trading an Arbitrage strategy.
Onsite trading results don't look like good ones.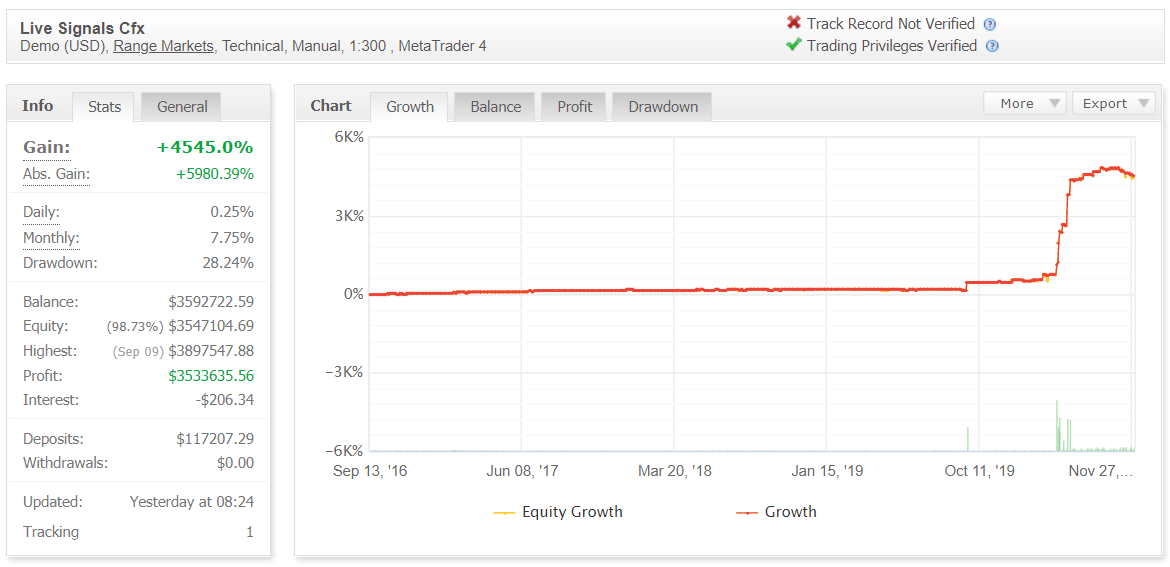 There's a demo USD account on a Range Markets broker. The developer trades this account manually with 1:300 leverage in the MetaTrader 4 platform. The track record is not verified. It was created on September 13, 2016. The deposit was set at $117207.29. Since then, the absolute gain has become +4545%. A monthly gain is +7.75%. The maximum drawdown is high and equals 28.24%.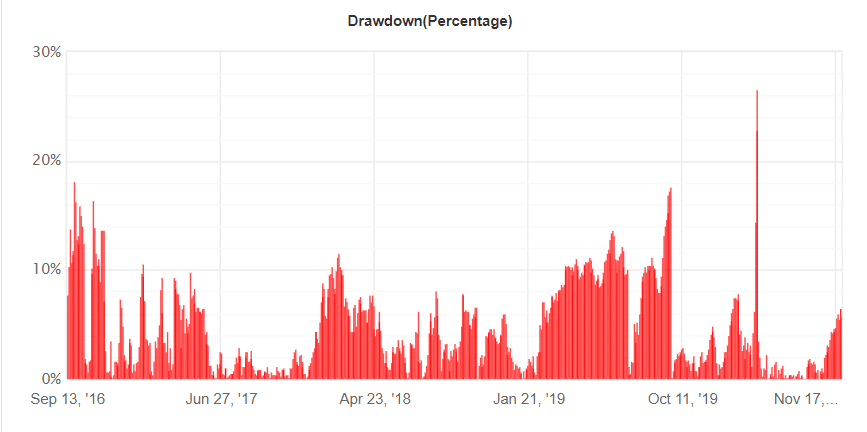 He trades, keeping deals in huge and consistent drawdown periods.

The dev has closed 2066 deals with 84083 pips. An average win of 232.20 pips is a bit higher than an average loss (-216.88 pips). Win-rate is between 55% and 59%. An average trade length is over one day. The Profit Factor is 3.03.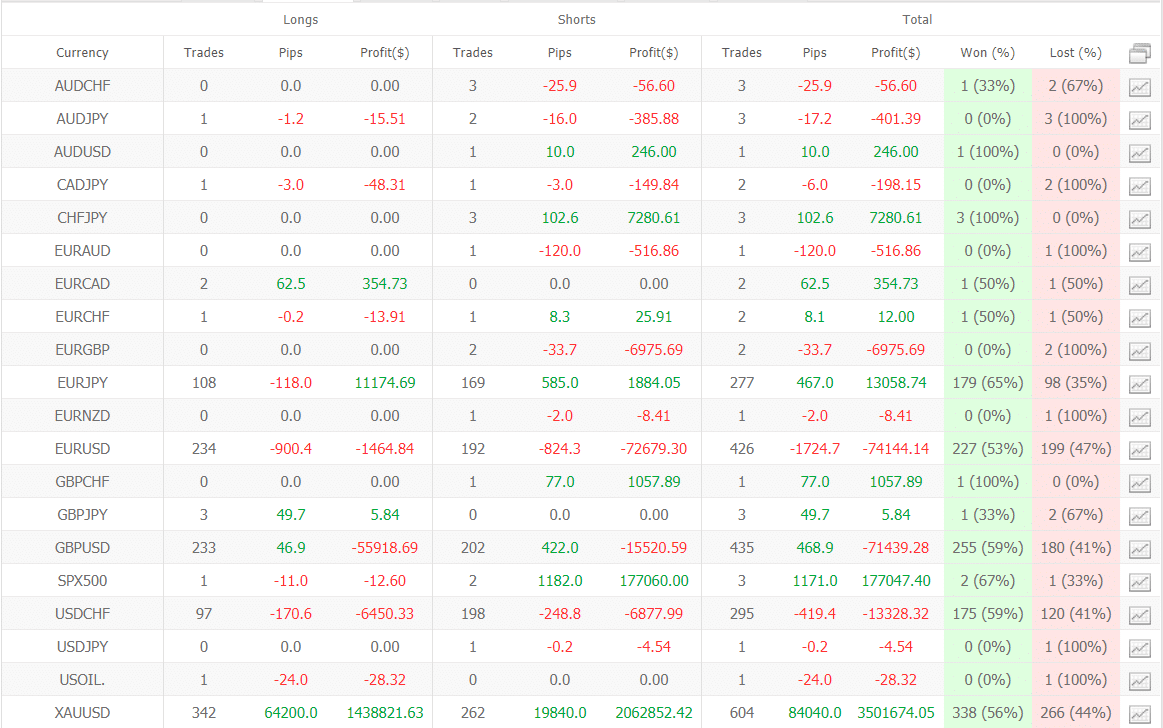 From the symbols list, we can see that their services are fake. These trading results were obtained by performing an arbitrage strategy because it's typical when one symbol (EUR/USD) brings only losses and another one (XAU/USD) trades all the way to provide profits.

Most trades were opened during a European trading session.

The less traded day is Monday – only 283 deals. The rest of the week is traded equally.

The developer trades with low enough risks to the account balance.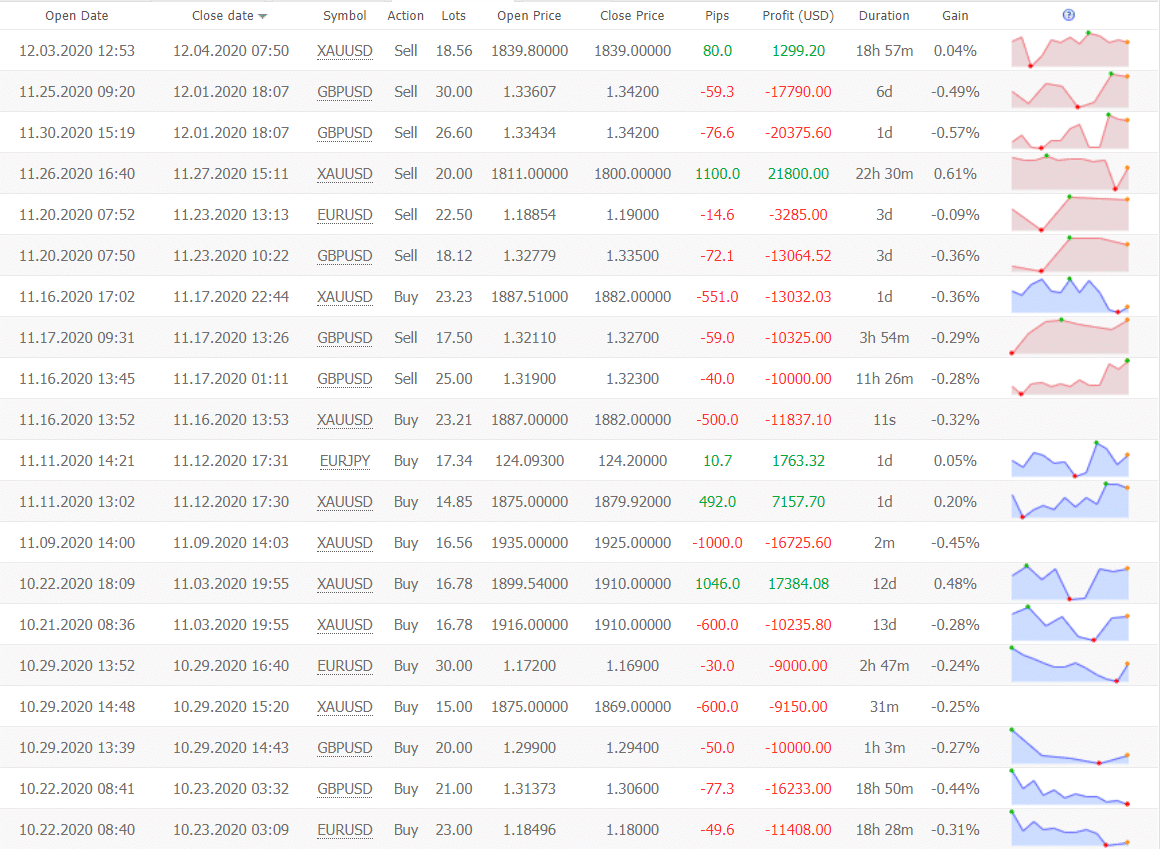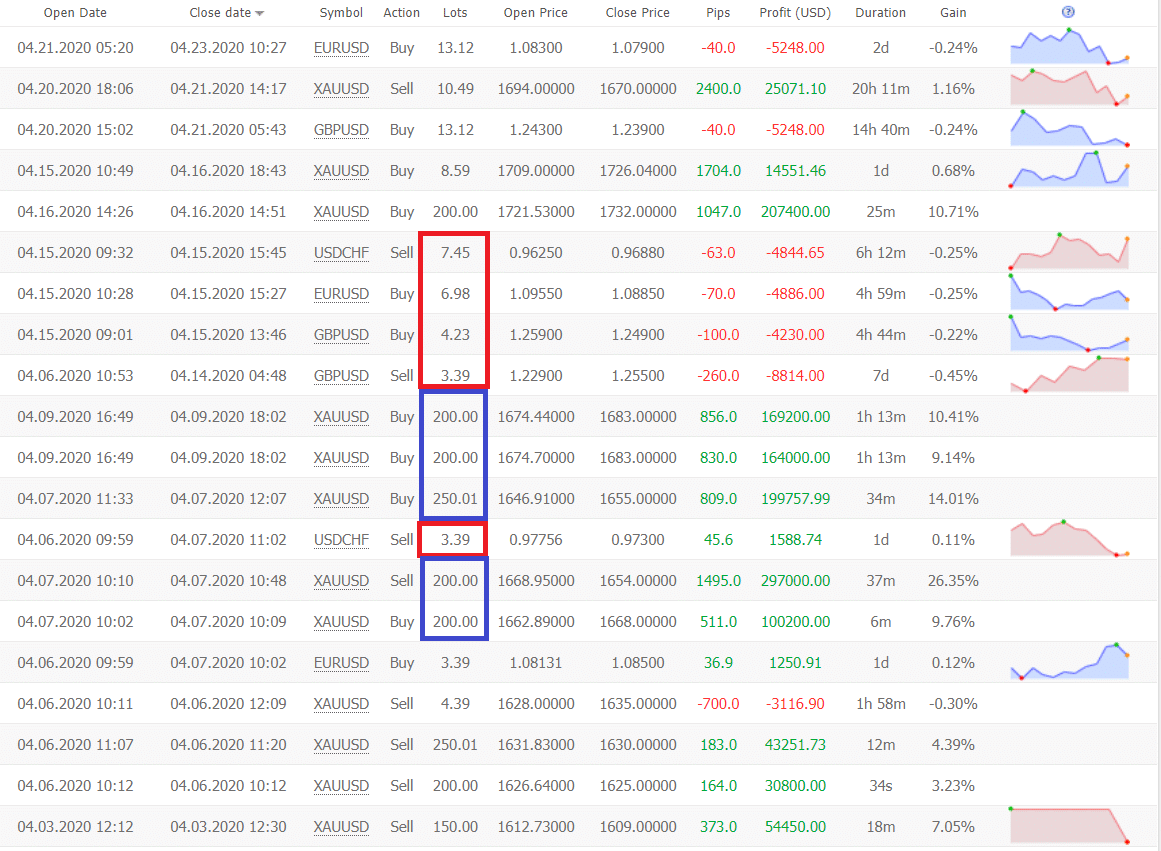 As we can see, arbitrage (blue) deals with 200 Lot Sizes were "covered" from a broker by lost deals with common Lot Sizes.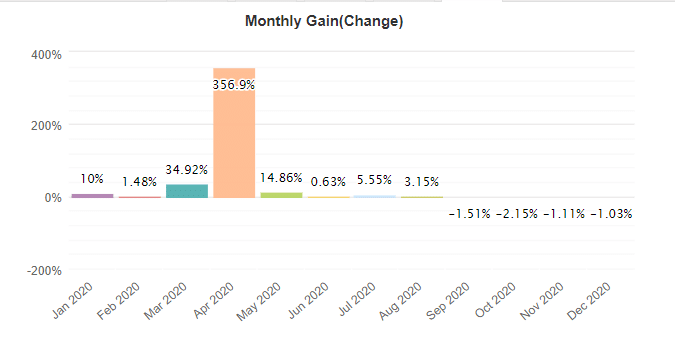 As soon as arbitrage trading was stopped, the miracle has gone too. Now, signals are consistently unprofitable. 
Customer Reviews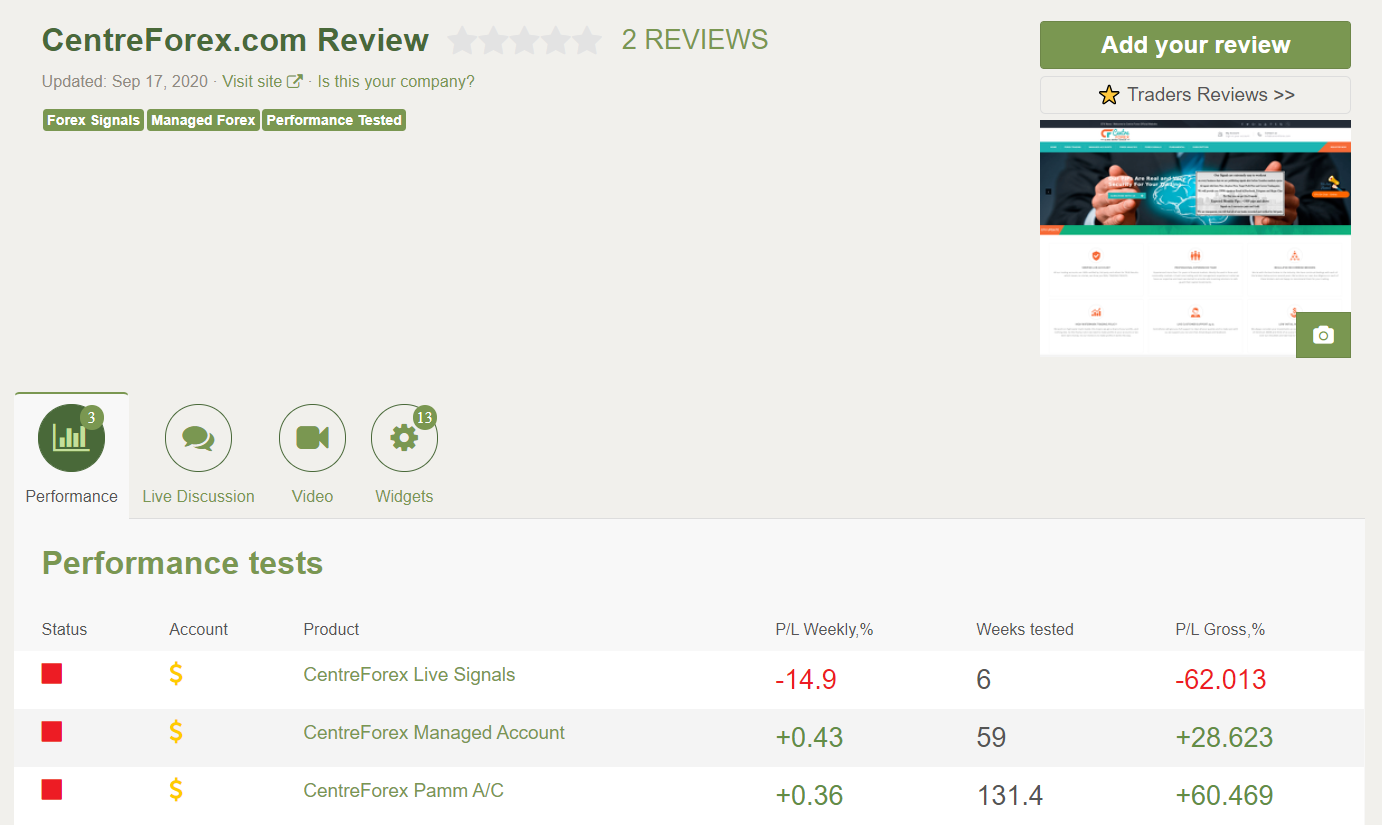 There's a page on Forex Peace Army with only two reviews. It's nothing as for a company that provides many services. Their three accounts were stopped. The signals test was ended with losses.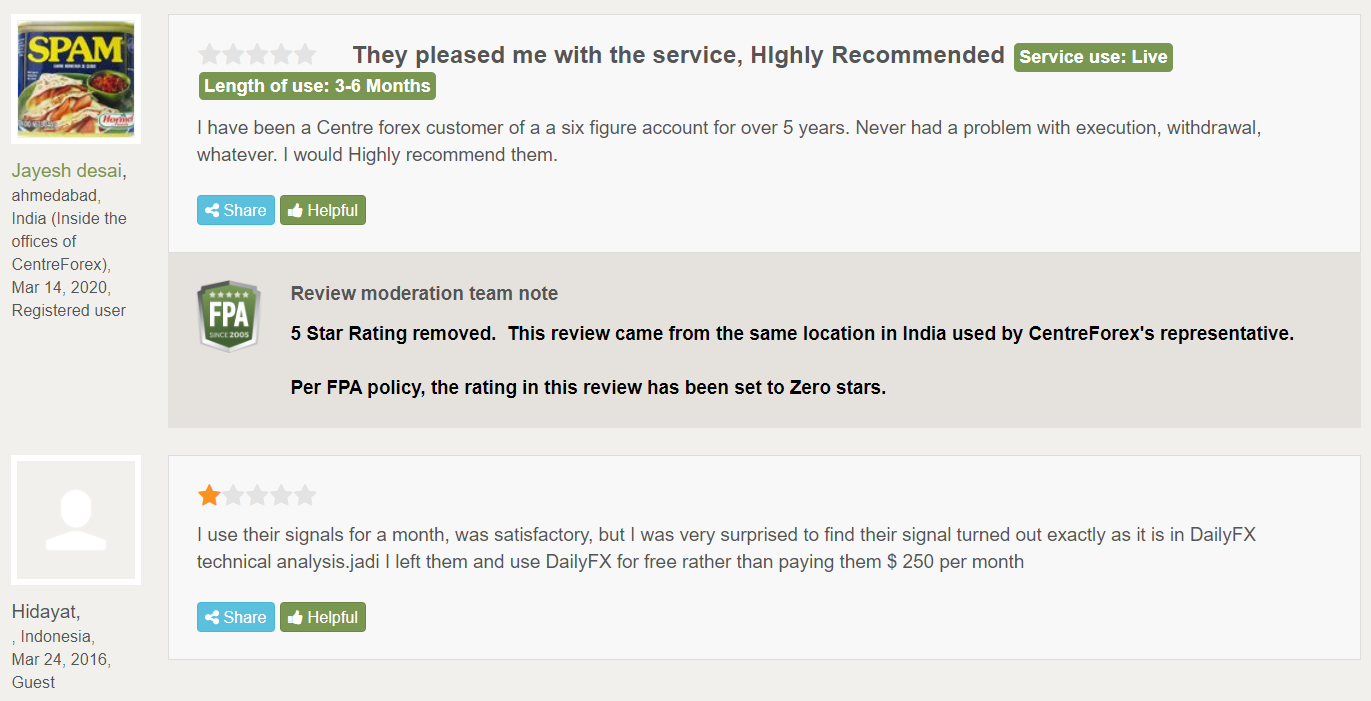 They used a fake account to write a five-star review from a "customer."
CONS
No team revealed
The profile in LinkedIn shows only four employees
No strategy explanations provided
No backtests provided
The robot performs Arbitrage trading covering "as a manual trader"
The EA is profitable only during periods of Arbitrage trading
We're allowed to trade only through the brokers they suggest
Trading results are horrible
The monthly fee is overpriced
No money-back-guarantee provided
No people's feedback provided
Verdict
Centre Forex is a scam service that tries to look like a professional signal provider. As soon as we took a closer look at it, we found that all its success was when the software traded Arbitrage trading strategy, having made profits with 200 Lot Size deals. As soon as he stopped using arbitrage software, the account experienced months of losses. Relying on these signals would be a huge mistake.