The presentation of the Trading Strategy Guides' product that's called Thunder 30 Signals welcomes us with the 75%-OFF deal. We'd like to note that as for signals $497 price is insane. A $124 offer is overpriced as well. 
Product Offering
The presentation is a "billion" page long. An average person will be flooded with this amount of info. We did a step ahead to help us by systemizing everything important for a wise decision into this list:
There's nothing to learn.

The signals are delivered by email.

We don't need to use any software to make profits.

Where did this data (97.2%) come from? There's no link to research or calculations.

There are SL and TP levels provided.

It allows (?) us to use leverage in trading. It's funny because they have no power to not allow it.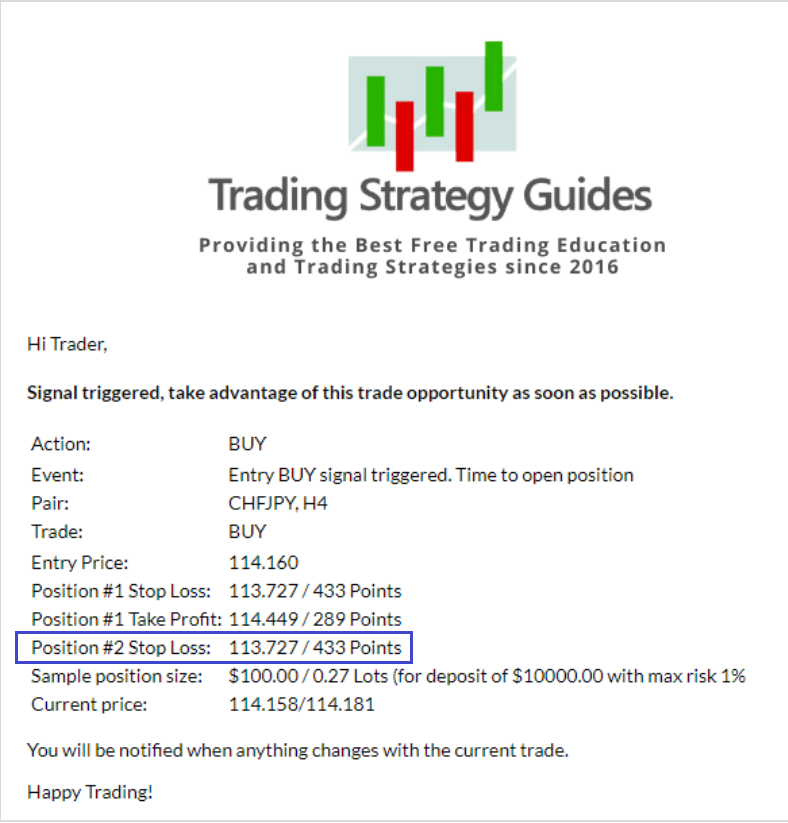 The signals are delivered in this format. Why do we have two of the same Stop Losses? Maybe there'd be a second Take Profit?

The minimum balance requirements are $100.

It works only on the MT4 platform (???). Usually, signals are free to put in on any platform.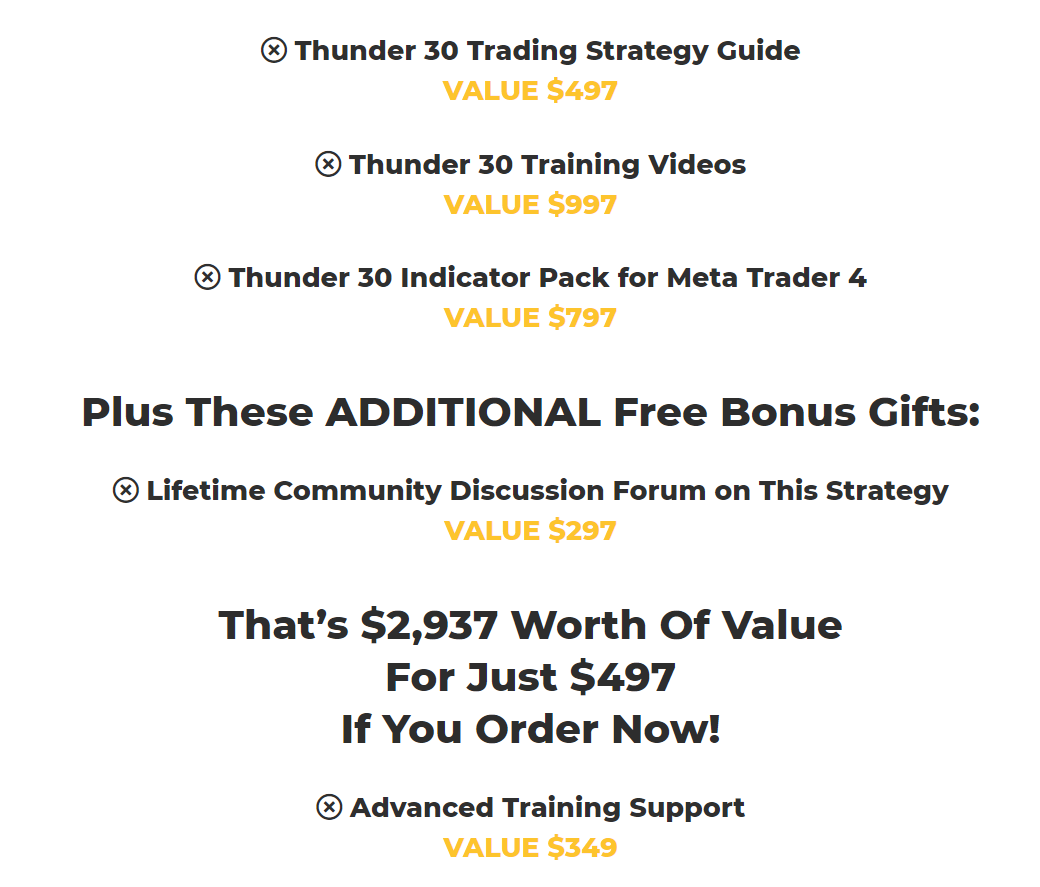 The devs calculated all these features that are download free on the MQL5 platform as designed by their team:
Strategy Guide costs $497.

Videos cost $997.

The indicator pack costs $797.

Access to a forum for $297.
Trading Strategy
The signals are generated on the M30 time frame. The system can make profits in almost any market condition. The system is trend-oriented.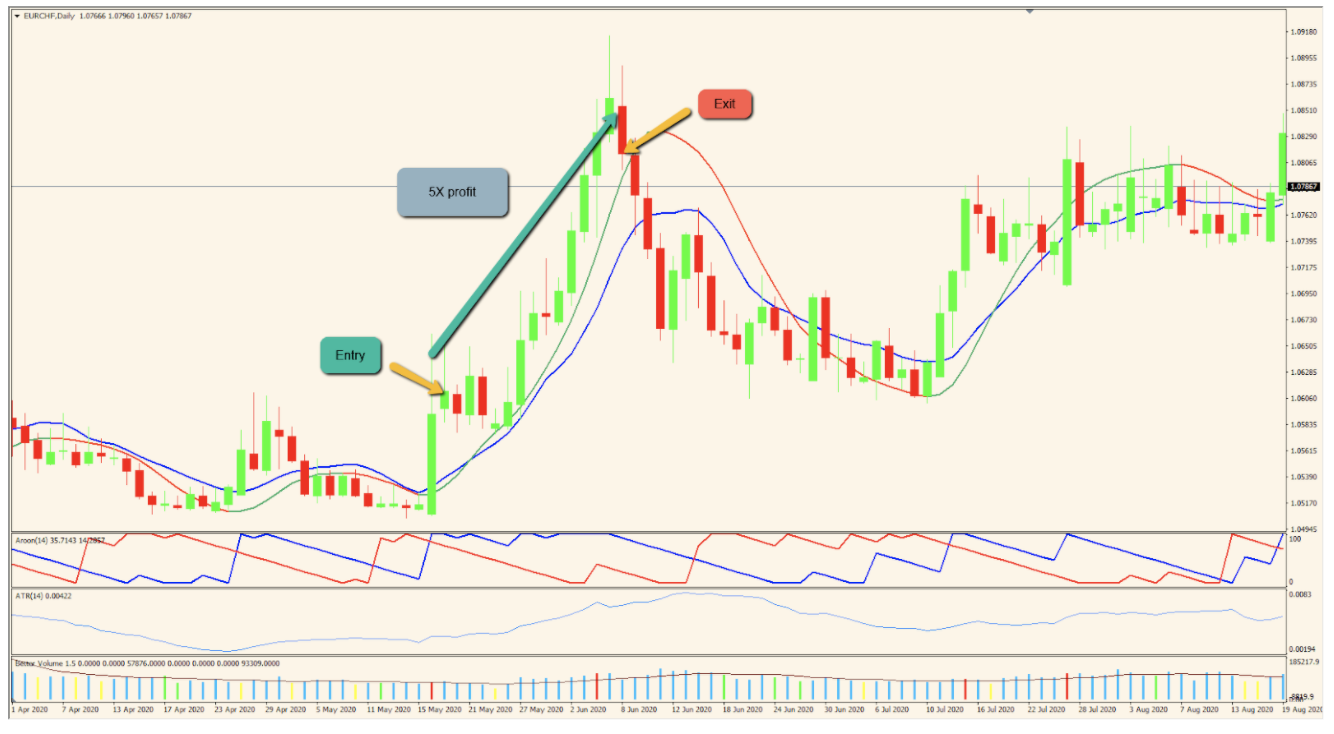 There are several photoshopped screenshots. We can see the most common Trend trading strategy. Entry Point was set after the second bar confirmed the trend and RSI (8) was higher than 50%. SL was set manually or as a Trailing Stop Loss.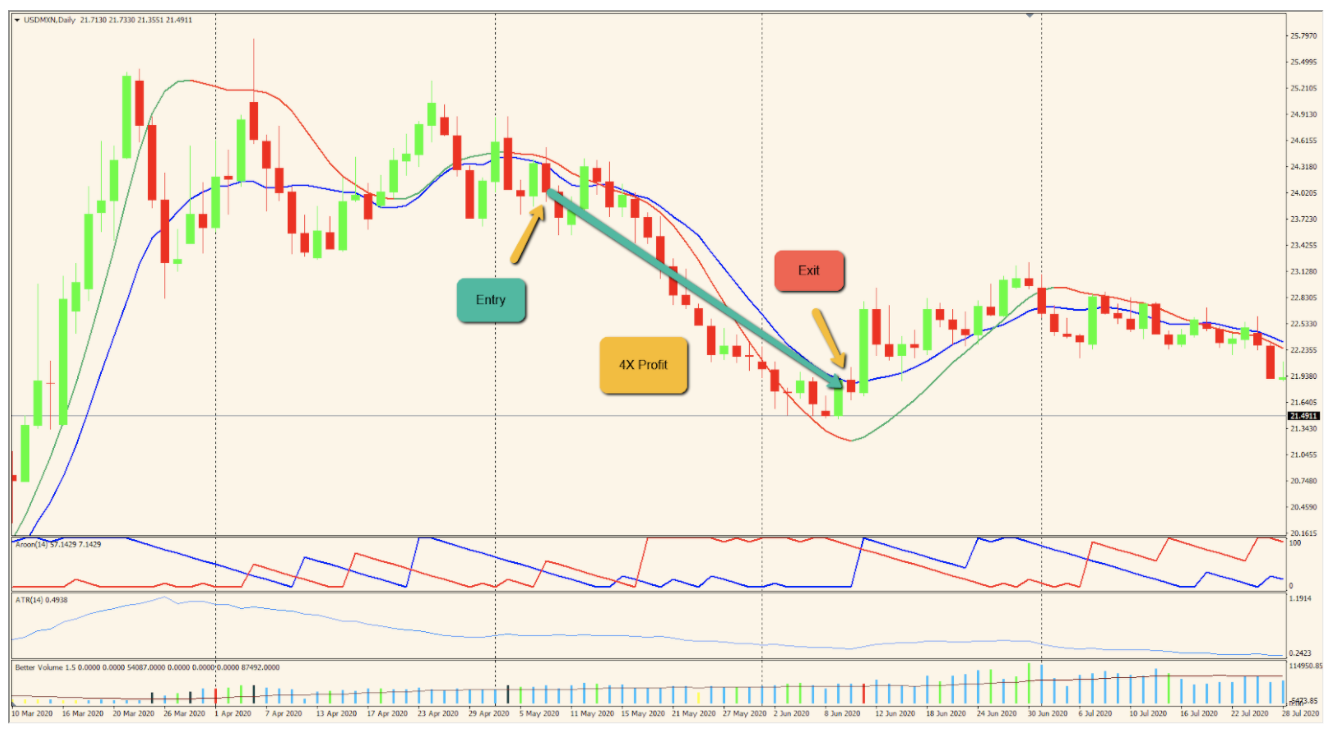 The same pattern we have here but in the SELL direction. There was a confirmation. After that, the system generates a signal.
The system spots the most profitable trade from 3.30 p.m. and 5 p.m. EST. 
Trading Results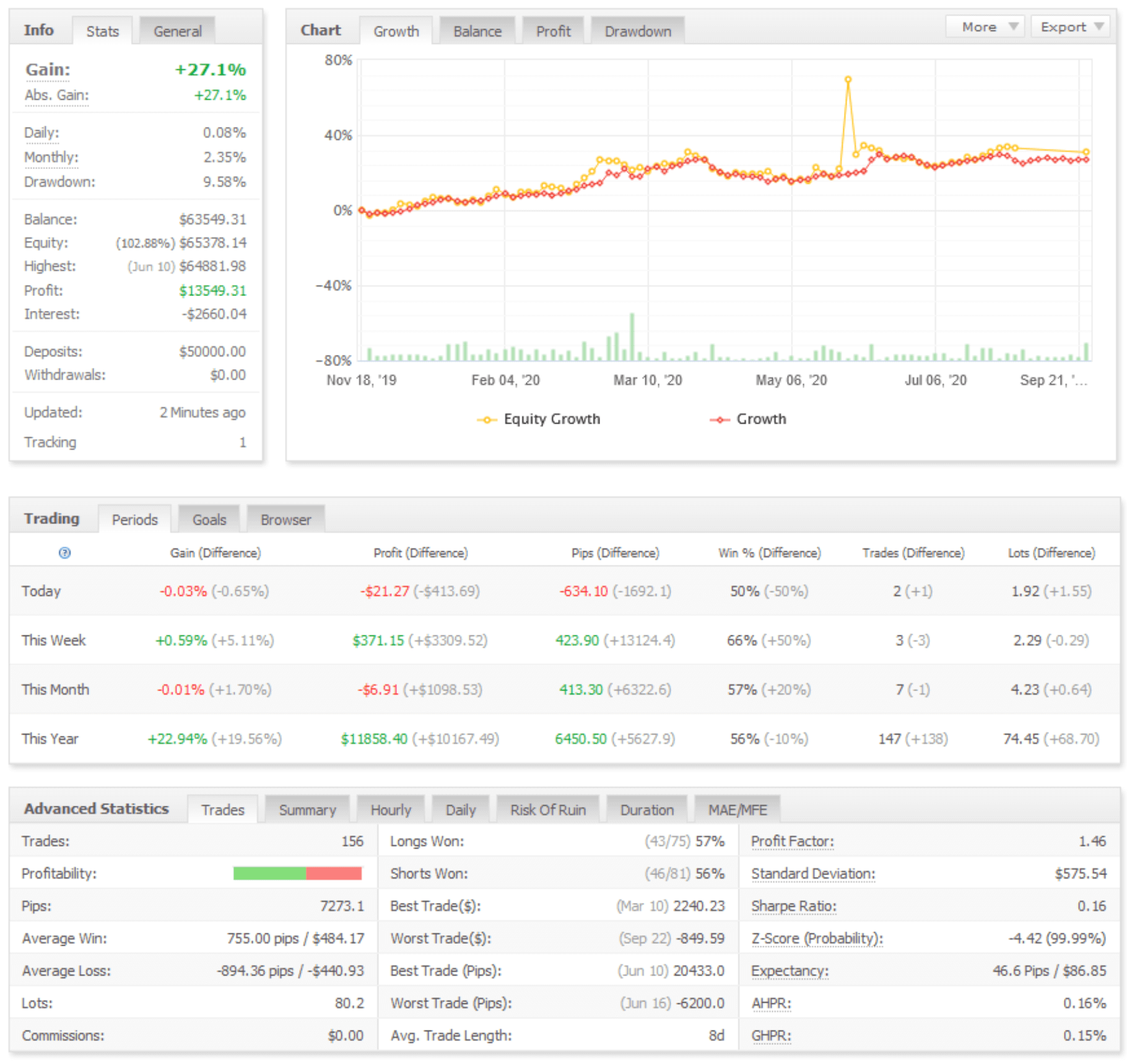 This is all we've got as trading results. The results are more than one year old. The account (real or demo?) was created on November 18, 2019, and funded at $50000. If they hid the broker and type of the account, it was a demo account. For ten months, the absolute gain was only +27.1%. An average monthly gain was +2.35%. The maximum drawdown was +9.58%.
The person traded 156 deals with 7273 pips. The average win was 755 pips, while the average loss was -894 pips. The win-rate was only 57% for Longs and 56% for Shorts. An average trade length was eight days. The Profit Factor was 1.46.
It would be great if anyone can check these results. For now, it seems like the vendor tries to cover the present EA's activity by past results. We can't trust the vendor for 100% without checking an actual trading activity.
Customer Reviews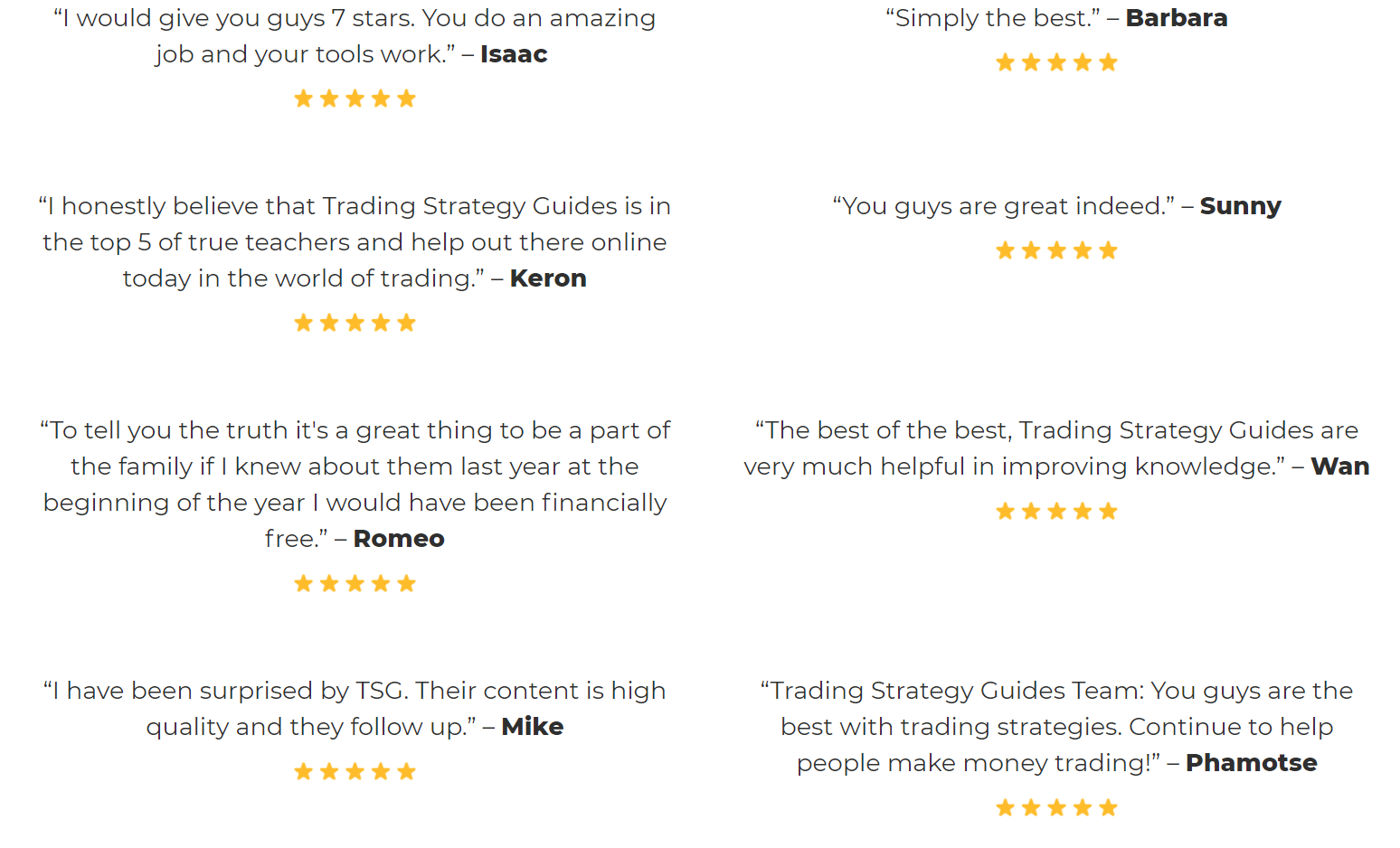 All of these comments are fake because people don't write feedback like that.
CONS
No team revealed
No money-management settings provided
No backtests revealed
No trading results provided
Fake people's feedback
No page on Forex Peace Army was created
Verdict
Thunder 30 Signals is a scam service. They tried to convince us that something that costs $60 should cost $2937. The truth is that they have bought a trend indicator for around $40-$60 on MQL5 and a terminal-to-email signal transformer for $30. They try to sell signals that they are not generating. It's as clear as a bell. They didn't provide backtests of how they tested their system on the past data. They didn't reveal their account when people could check their trading results. They have written a wordy meaningless presentation for pigeons who know about Forex nothing. In it, they focused on emotions, but not on the professional side of a signal provider. As a cherry on the top, we've got these fake flawlessly-written testimonials. We've read thousands of comments on MQL5, TrustPilot, Forex Peace Army, so we know where are fake comments and where are those that look like true ones.