We've prepared a review of an NCM signal service. The presentation welcomes us with the information that this service is a reliable one. It's featured by 1039 days of running, 362% of the total gain, and 60% of the annual gain.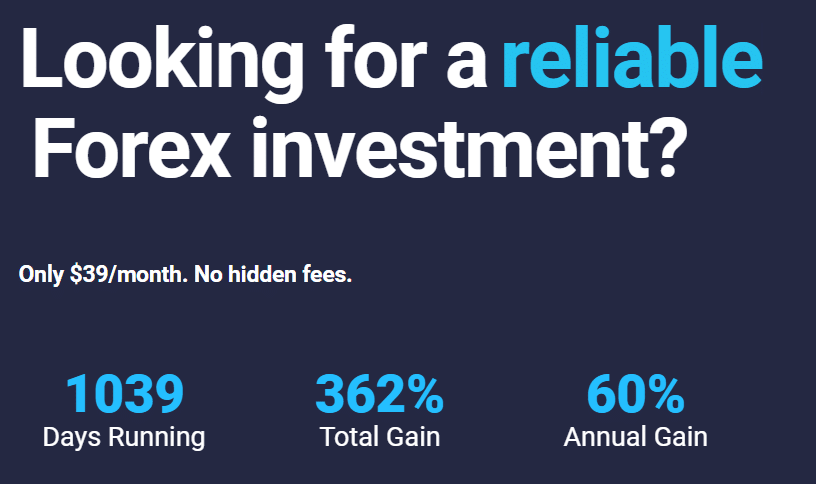 Product Offering
Let's talk about NCM Signal's features:
The company provides a copy-trading service.

They can host our account on their server.

We're allowed to copy-trade deals from the master account to ours.

They have their server as close as possible to IC Markets ones.

The IC Markets servers are located in LD5 IBX Equinix Data Centres in New York

We can apply different risks from 0% to 200%.

IC Markets is an ASIC-regulated broker.

The company doesn't have a lock-in period. We're free to use our money whenever we want.

There are advanced risk control and capital protection.

The company won't get access to our funds.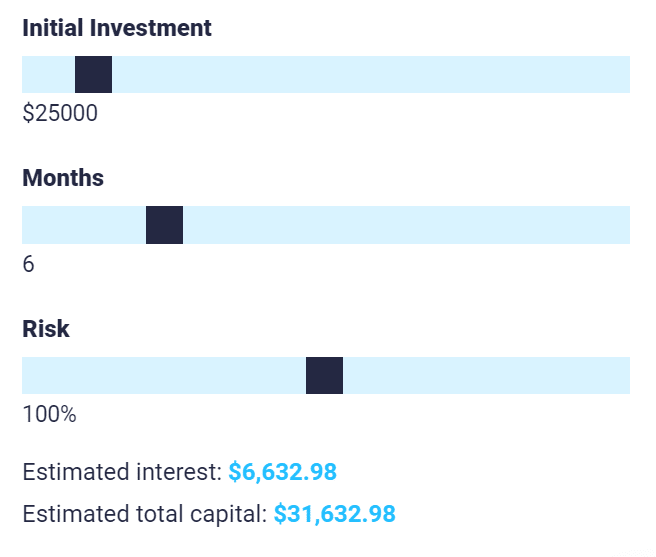 The site is featured by a profit calculator. We can compare the risk we wanted to go with desire profits.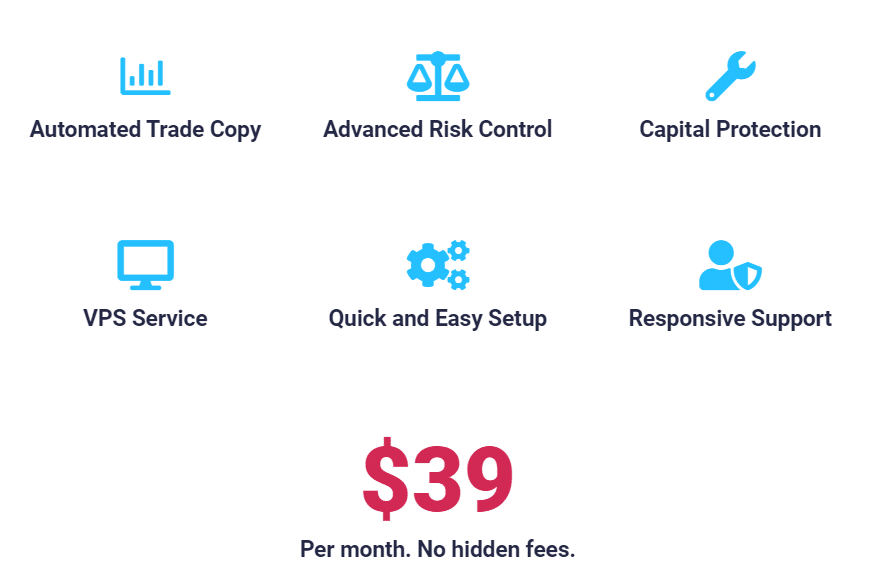 We can get this service for as low as $39 monthly.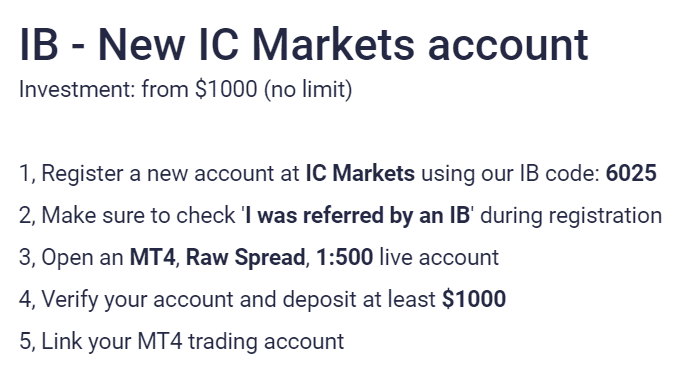 For this, we have to register a new account under their IB, using the code – 6025. We ought to open a raw-spread MT4 account with 1:500 leverage. We have to verify the real account and deposit it at $1000 or more.

If we don't want to follow the requirements there's another option. We can pay $79 monthly for a less than $50000 account.
Trading Strategy
The system unites three EAs.

There's manual control on their performance.

The first EA opens positions in the trend direction.

This strategy works with 81% of the win-rate.

The system uses Grid and closes bad positions to close all of them in a profit.

It uses conservative Martingale to be more profitable.
Trading Results
The developers decided not to provide backtests of the EAs' performance on the past data. One of the reasons is a lie that there are three EAs. There's a single one that was featured with Grid and Martingale strategies.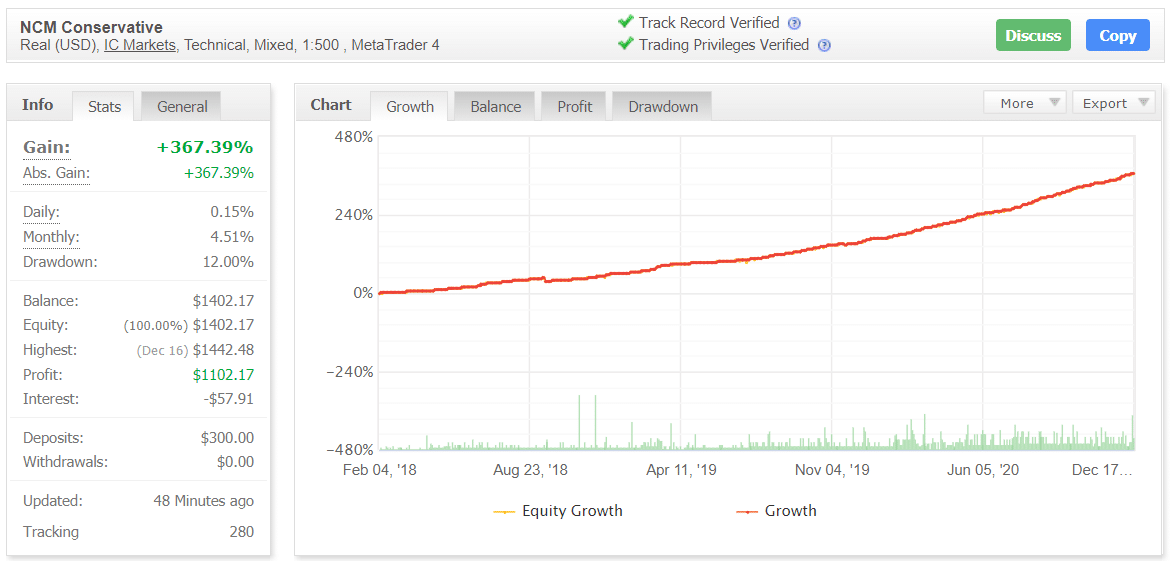 We have a real USD account on IC Markets. There are EAs that trade automatically using technical indicators with 1:500 leverage on the Metatrader 4 platform. The account has a verified track record. It was created on February 04, 2018, and deposited at $300. Since then, the absolute gain has become +367.39%. An average monthly gain is +4.51%. The maximum drawdown is 12.00%. The account is popular and tracked by 280 traders.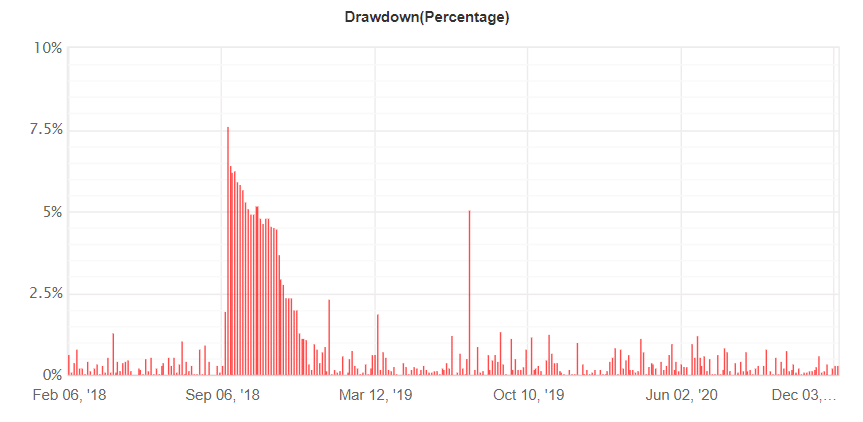 There was a period of huge and consistent drawdowns two years ago – in September 2018 – January 2019.

The EAs traded 1060 deals with 4420 pips. An average win is 11.64 pips when an average loss is -28.57 pips. The win-rate is 81% for both directions. An average trade length is over four hours. The Profit Factor is 2.09.

The robots trade a single exotic pair – GBP/CAD. They trade both directions equally by the number of deals and profits.

The robots scalp during night hours when the market is flat and calm.

Monday is the less traded day because there's a lack of info to open trades.

NCM Signal EAs work with low risks to the account balance.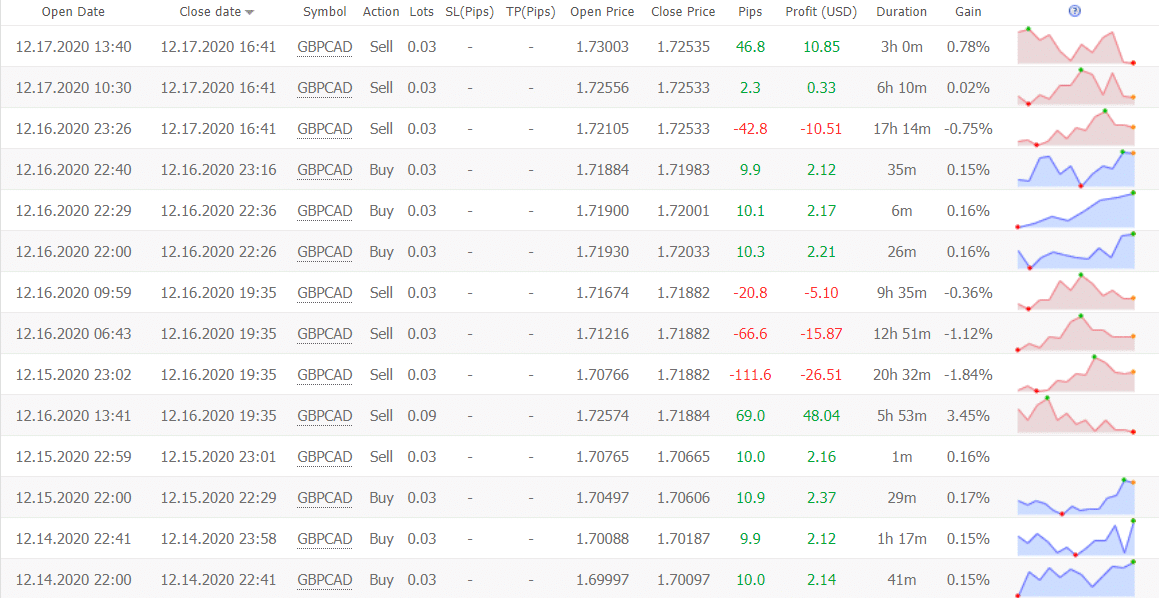 They hide SL and TP levels from a broker in order to not be hunted. As we can see, not always the pack of Grid trades is closed with profits. Sometimes, they bring significant losses.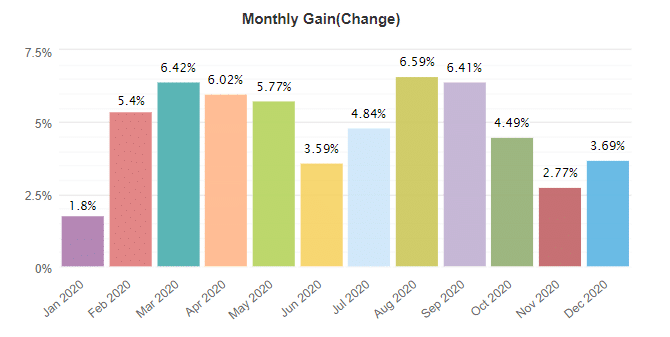 2020 is a successful year for the EA. All months have been closed with profits.
Customer Reviews
The site includes only positive reviews.

NCM Signal has a profile on Trustpilot. Based on 58 reviews, the rate is 4.6/5.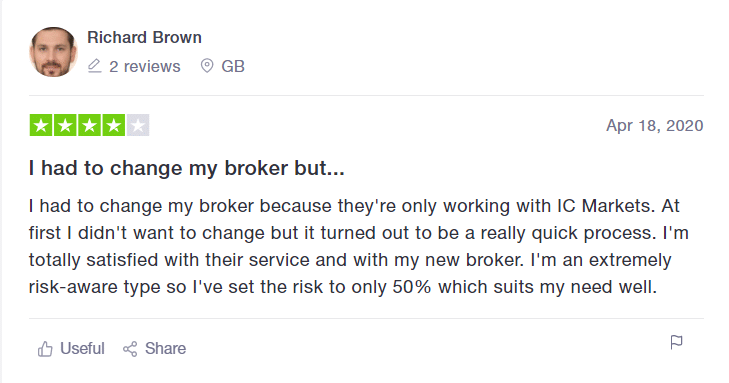 The company doesn't allow to work with any other broker, only IC Markets.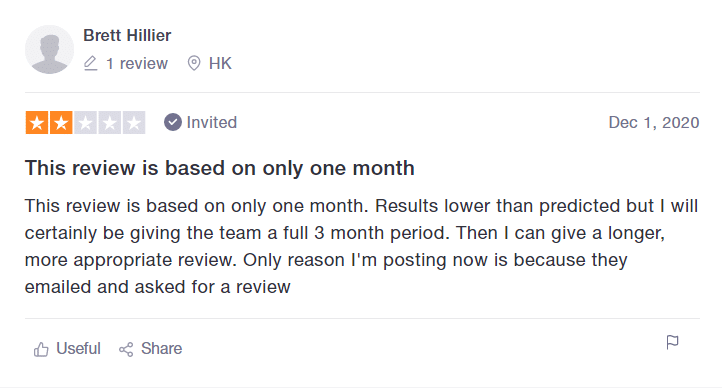 The company asked people to write a review to push the rate. We're sure many of them are fake.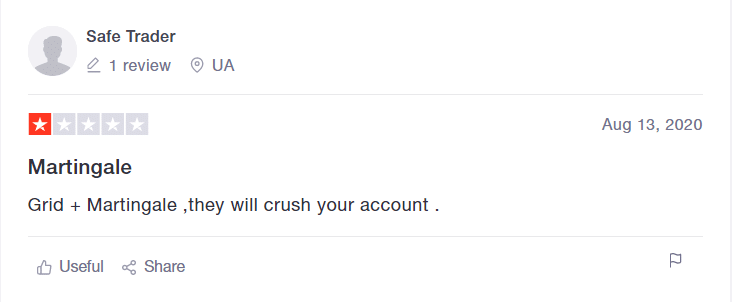 This person is correct too, because Grid with Martingale is a risky combo to run on the account with an 81% win-rate. 
PROS
We can run the system on their servers
Ping is low to IC Markets servers
Real account trading results
Acceptable pricing
CONS
No team revealed
Two other strategies are not explained
No backtests provided
Grid and Martingale are used at the same time
We have to use this service only on IC Markets
Accounts with over $50000 deposits are not allowed without a referral program
No money-back-guarantee provided
Verdict
NCM Signal generates signals from the master account based on trend, scalping, Grid, and Martingale strategies. If the first two strategies are acceptable for many traders, so the last two are not. As for Grid and Martingale strategy, the EAs combo provided little profits. It means they will be able to experience some losses in features when the robot closed several Martingale deals opened by a Grid strategy.