The fully automated Expert Advisor Econ Power Trader was developed by LeapFX, an expert in automated trading. The robot trades using AINTT technology, smart adaptive technology for trading news. With its help, you can turn losing trades into winning ones and make an average profit of 20 to 100% per month. The strategy reveals important news, covers the market, identifies the trend and acts accordingly to current market activity.
Description of Econ Power Trader
LeapFX Management Company is located in New York, USA. CEO Corey Hoenig can be reached at [email protected]. The seller's website https://www.leapfx.com/econ-power-trader/ contains a fairly detailed description that helps newcomers and experienced traders to navigate and decide on the purchase of software. The page contains information about successful traders and reports from Myfxbook.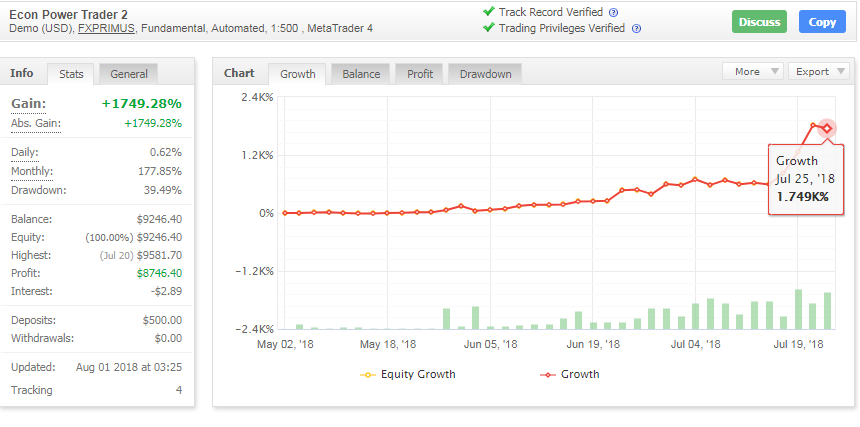 Real statistics on the site are presented until July 2018. Until that time, the position of the account steadily and steadily grew. For the backtest, the company used a demo account in USD. For 4 months, the amount increased by 1749%. Today, developers promise up to 100% profit every month on live accounts.
Econ Power Trader Rates
You can purchase a robot license for a year or forever. The cost of a 1-year subscription is 297 USD. Buying software for life costs $ 497. The price includes:
software support from Vendor and LeapFX;

Instant download of installation files to your computer;

automatic updates;

settings for profitable trading;

setup guide.
Within 30 days in case of unsuccessful trading, the money spent can be returned.
Robot characteristics
The expert advisor Econ Power Trader is designed for trading on MetaTrader4 with the most popular currency pairs: AUDUSD, EURUSD, GBPUSD, NZDUSD, USDCAD, USDJPY. The robot can be set to the desired time frame and select the leverage size. The recommended broker is IC Markets. Minimum bill: $ 100.

Trading Strategy
Trading for indicating reactions to news is complex and unpredictable. Econ Power Trader runs on the exact algorithms of Adaptive Intelligent News Trading Technology. With its help, the robot quickly analyzes the situation on the market and predicts trend changes after the announcement of the news. Reaction monitoring is conducted in different countries. With high returns on the market after a news event, the robot launches pending orders. If unrest in the financial market does not occur and nothing affects the trend, the transaction will be immediately closed by the system. The robot prevents the launch of pending orders in unpredictable transactions.
Econ Power Trader is equipped with several tools to save profits:
StopLoss mode with a setting of no higher than 15-20 pips.

Take profit reaches 100 points or more.

Double protection against trailing stop: if the broker does not accept corrections in stop-loss mode, the system will intervene and will automatically close deals.
The system usually takes a few minutes to set up. To find winning signals, the robot analyzes a large data stream. Advanced AINTT technology allows you to cut important DLLs and significantly speed up the processing and management of trade. Due to its significant dependence on forecasts, Econ Power Trader has a high profit-to-risk ratio. The developers have solved this problem. To minimize risk and secure user capital, the robot algorithms do not use a grid, martingale and cost averaging.
Trading results
Developers maintain 3 trading accounts open for viewing and analytics. The most recent and lively account is available at https://www.fxblue.com.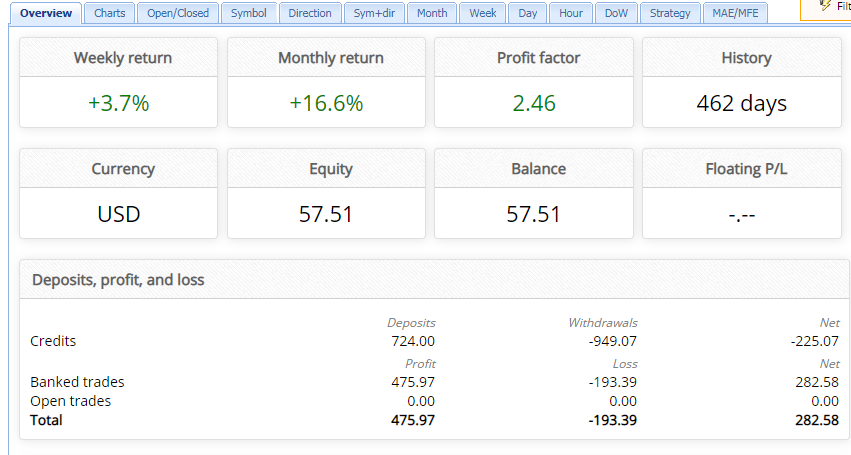 Given that the accounts are not large, it is difficult to determine real results. The biggest drawdown is 18%. The gain is an average of 70%.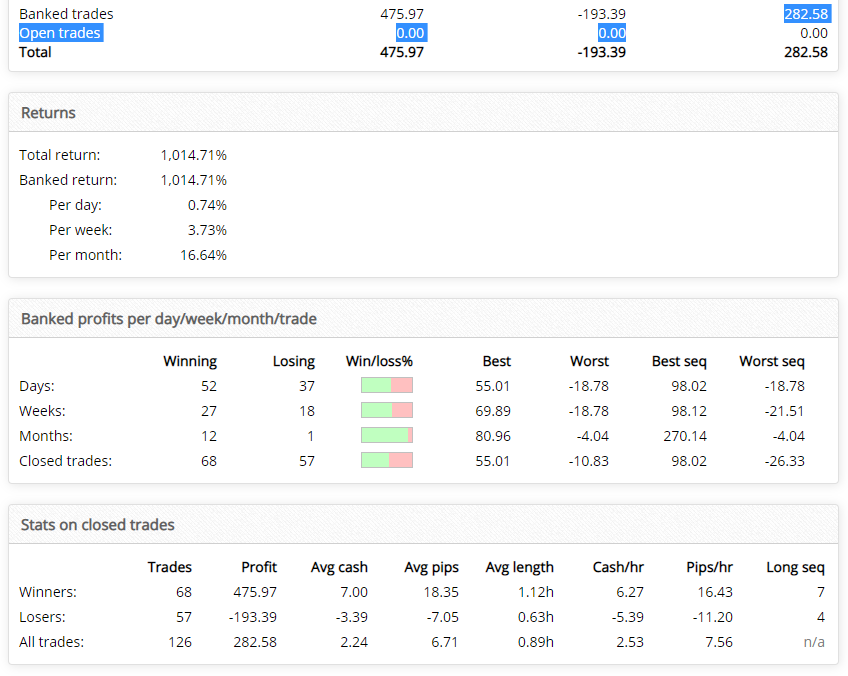 The graph shows that the positions were growing steadily until November 2018, and then growth stopped. Statistics can only be traced back to June 2019.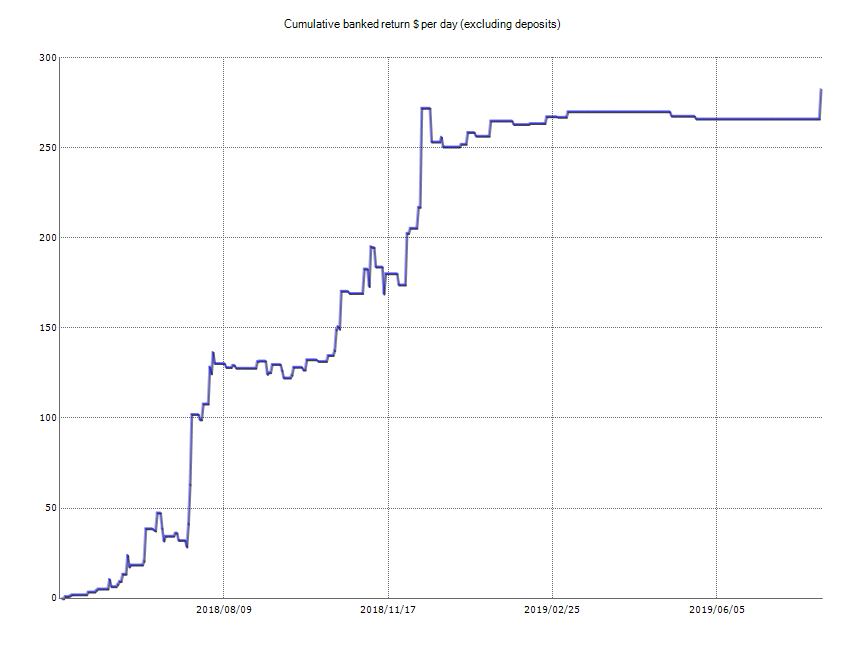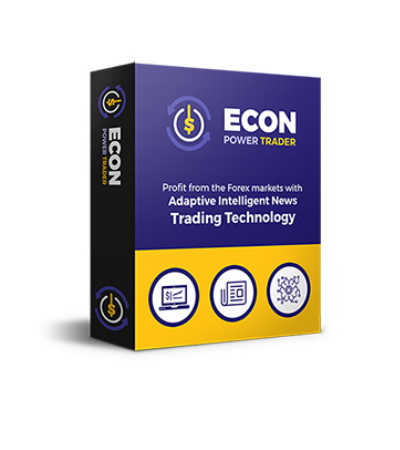 Pros
Creative Adaptive Intelligent technology for analyzing news signals that influence trend changes.
Guaranteed growth of positions by 100 points and above.
It does not use the grid, martingale, leverage and averaging formula.
Affordable technical support 24/7.
30-day money-back guarantee.
Cons
No real live trading accounts.
No offline availability.
For impressive results, it will take more time and regularity. 
Verdict
On trading forums and expert sites, users discuss a high degree of risk when trading Econ Power Trader. Risks are caused by a complex strategy for responding to news; fears are caused by the limited technical information on the site. Due to the lack of constantly updated real accounts, the robot deserves a rating of 6.9 out of 10.