Forex Astrobot is a robot that promises a maximum profit of $16,000 per month. According to the vendor, it is a 100% automated system that employs money management and risk management features to achieve better results, even if the market conditions are not ideal.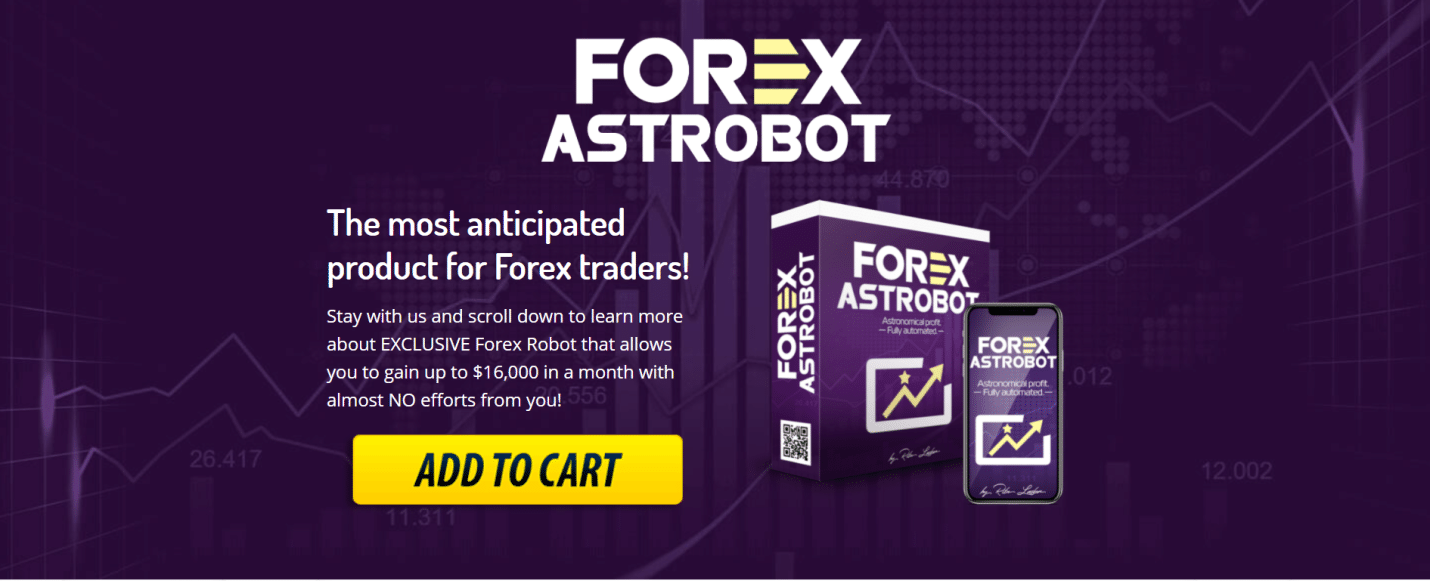 Product Offering
On the official website of Forex Astrobot, the vendor provides us with a brief overview of all the main features. We have a list of testimonials from users who have reportedly benefited from the services of this EA. The vendor also shares a video showing live trading results, along with several screenshots showing the trading statistics. Finally, we have the pricing details and an FAQ section.
Forex Astrobot is sold by Rita Lasker of the Green Forex Group. This person has been in the Forex automated systems market for quite some time, but there are many traders claiming that they run a scam service. Apart from this EA, this developer has other robots like Forex Daily Robot, Forex Anti Robot, Forex Octopus, etc.
Taking a quick look at the website, we are not able to find any verified trading statistics, which is a major red flag. This Forex EA is currently being sold for $99. The vendor claims that they are offering a 70% discount for this robot, but to us, it seems like a cheap marketing tactic. Nevertheless, a 30-day money-back guarantee is provided for this product.
Forex Astrobot
| | |
| --- | --- |
| Type | Fully-automated  |
| Price | $99 |
| Strategy | N/A |
| Compatible Platforms | MT4  |
| Currency Pairs | All |
| Timeframe | M15, M30, H1 |
| Recommended Min. Deposit | $200 |
| Leverage | N/A |
Trading Strategy
Forex Astrobot is capable of operating without any manual interference. Soon after you complete the installation process, it will start placing trades. It has a trailing stop feature that gives you protection against unwanted risks. 
According to the money management feature, losses are kept at a minimum by decreasing the lot size when the market is unstable. The vendor provides 24/7 support and you can reach out to her via email. According to the vendor, this robot has a unique trading algorithm that allows it to execute profitable trades.
Forex Astrobot has a Slippage feature that prevents it from opening trades in case the price experiences a dramatic shift. You can use it for all currency pairs in the M15, M30, and H1 timeframes. A small deposit of $200 is said to be suitable for this system. 
When you purchase the system, you get a step-by-step user guide that will help you set the robot up. The vendor claims that it can adjust to changing marketing conditions, thus making a difference for traders. It is also claimed that analyzing the price shifts in the Forex market, the EA makes sure no profitable opportunities are missed.
Trading Results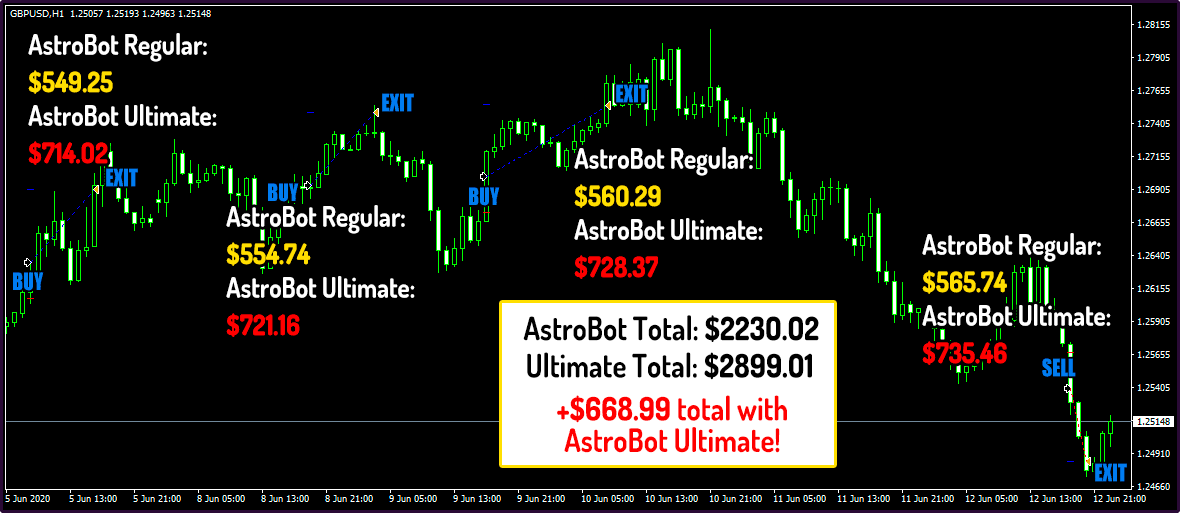 On the official website, we have several such screenshots showing high profits being made by the robot. We don't think this is a proper way to share the trading results, since most traders look for live statistics verified by trusted third-party websites like Myfxbook, FXBlue, and FXStat. Without verified statistics, we cannot say for sure that the system is reliable, because the vendor could easily have cherry-picked some trades to make the robot look profitable.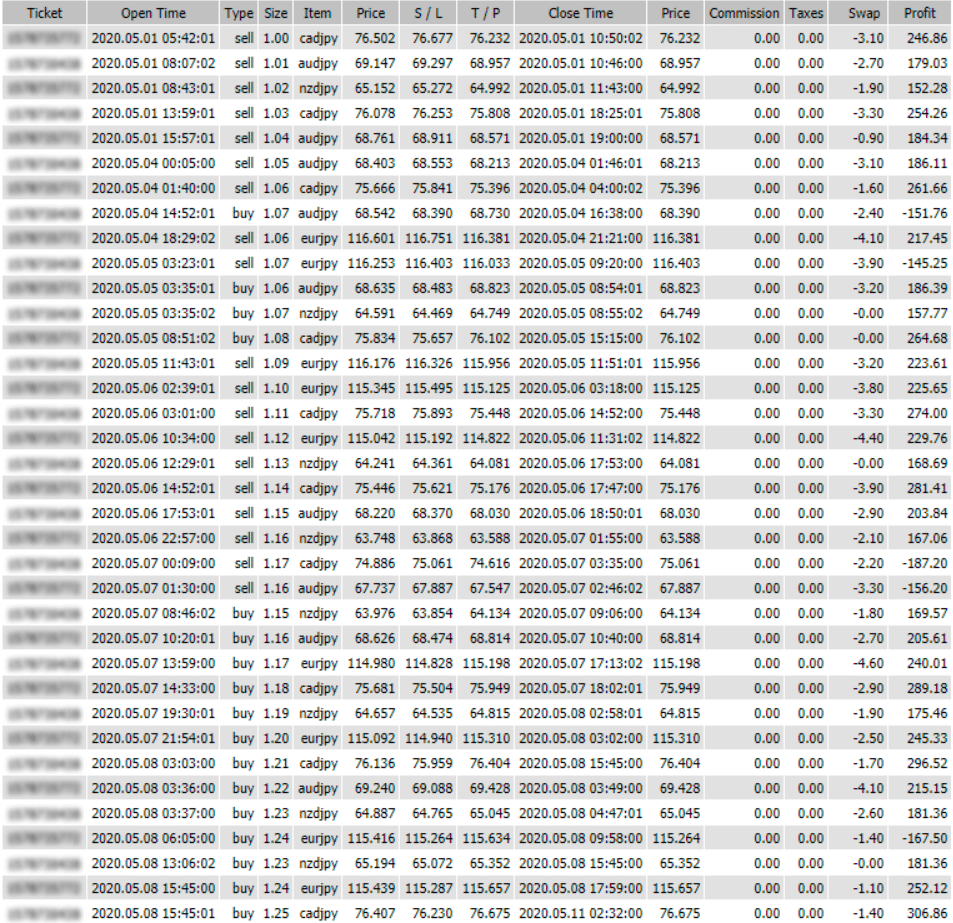 Backtesting results are not available for Forex Astrobot. For a Forex automated system to be deemed trustworthy, backtesting data is the bare minimum. Most traders look for these results since they reveal important details about a robot's profit-making capability. Since both backtesting and live trading results are absent, it is extremely risky to invest in Forex Astrobot. 
Customer Reviews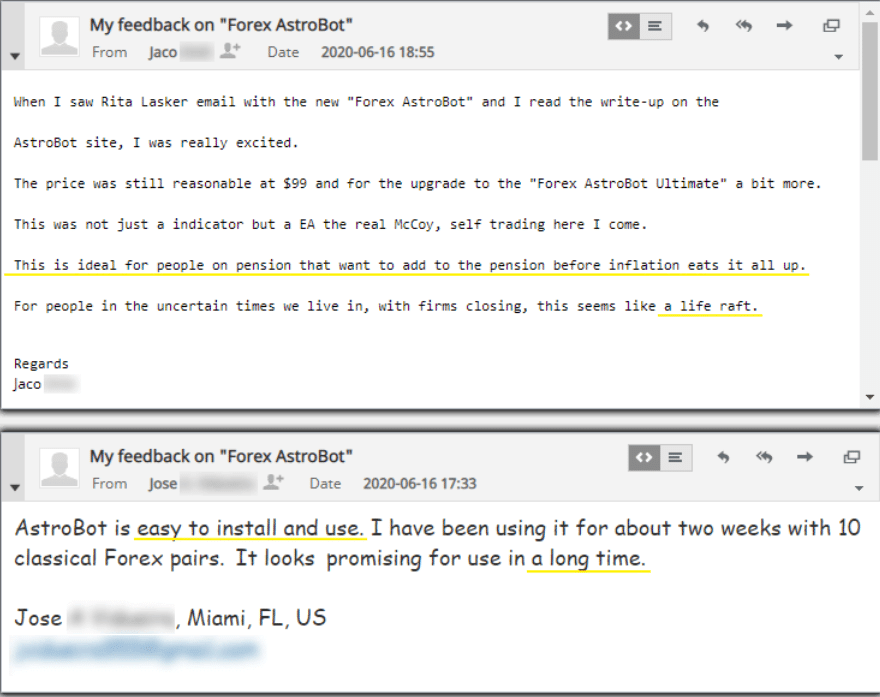 We were not able to find any customer reviews for Forex Astrobot on websites like Myfxbook, Quora, Trustpilot, and Forexpeacearmy. There are some testimonials on the official website but these do not look authentic. The lack of authentic customer reviews is one of the many reasons why we think this robot cannot be trusted.
CONS
Lack of strategy insight
No verified live trading results
No backtesting data
Verdict
We cannot recommend you to invest in Forex Astrobot, since there are no verified live statistics for this EA. In other words, there is no proof that this system is capable of generating steady monthly profits, as the vendor claims. Furthermore, the vendor does not provide any information on the trading strategy, which is yet another reason to stay away from it.