Forex Blade LLC is one of the newest players in the Forex EA market, claiming to enhance the trading skills of traders by supplying them with comprehensive trading courses. Now finding a reliable Forex robot that provides steady returns is not an easy job these days. Thus, we need to investigate the system's various aspects to determine its trustworthiness.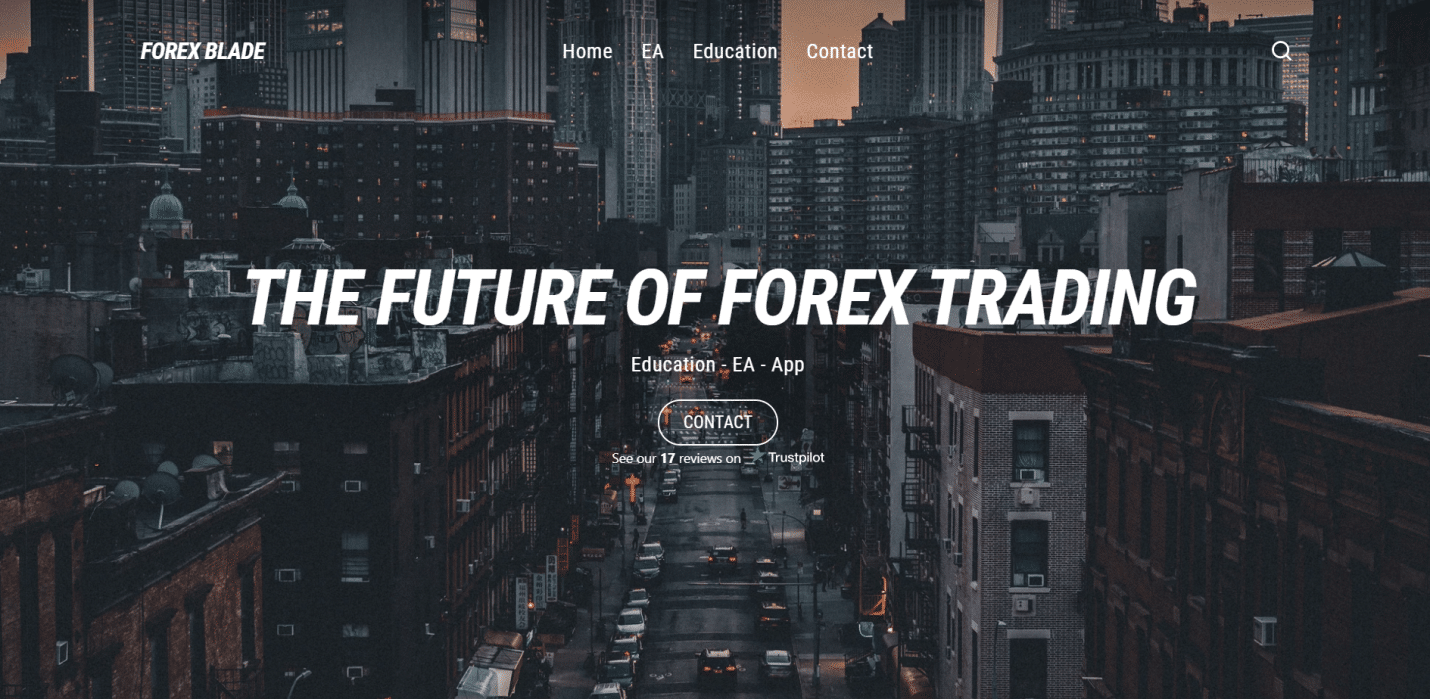 Product Offering
The Forex Blade LLC official website looks a bit disorganized with bits and pieces of information about the developer team, blog posts, etc. A lot of this information is riddled with marketing jargon, which does nothing to increase our confidence in this Forex system. 
This company was launched in late 2018 by an Egyptian national called Androw Narouz and he is supported by Waqas Zafar, a US Marine Corps member turned Forex trader called Dylan Draxten and Martin Contreras, who hails from California. Now, although the company has been transparent enough to reveal the name of the team members, it doesn't seem like any of them possesses much experience in the Forex market.
Androw Narouz says he turned $2K to $80K within two years, but we would like to see proof of this claim. Similar claims are made about the other team members, but we have no way to find out whether these are legitimate. The headquarters of this company is located at 3898 Silver Spur Drive York, Pennsylvania.
One of the most surprising facts about Forex Blade LLC is that it does not include any pricing details on the website. A 30-day trial period for the software is mentioned, but it seems the vendor does not provide any money-back guarantee for the product. This further raises some questions about the system's legitimacy.
Forex Blade LLC
| | |
| --- | --- |
| Type | Fully-automated EA  |
| Price | Not disclosed |
| Strategy | Not disclosed |
| Compatible Platforms | MT4 and MT5 |
| Currency Pairs | All |
| Timeframe | All |
| Recommended Min. Deposit | Not disclosed |
| Leverage | Not disclosed |
Trading Strategy
While the Forex Blade LLC University has a number of trading topics, there is nothing mentioned about the trading strategy used for generating profits. The Forex EA page has very few details, but we know for a fact that this system uses the Martingale strategy and is able to function on both demo and live accounts. Now, the Martingale strategy is considered risky by seasoned Forex traders, and it tells us that the vendor is trying to draw in clients with the free trial offer without providing many details.
Nothing is mentioned about the timeframe used by the Forex EA or what currency pairs it trades on. We don't know anything about the EA settings on the recommended deposit either. Overall, it seems like the vendor is trying to generate leads like a marketer and convert them into buyers.
Trading Results
Considering the tall claims made by Androw Narouz, we were hoping to find some live trading results where we could witness the trading performance of the system first hand. If it's true that this individual converted $2K into $80K, he should have no problems showing the trading results or broker statement. 
Since there are no verified live trading results to be found on sites like FXBlue and Myfxbook, we think these are hollow claims. Live trading results are vital and every Forex trader looks for them while assessing the reliability of a system, so this comes as a huge disappointment. Furthermore, we don't have any backtesting results to assess the system's performance based on historical data.
Customer Reviews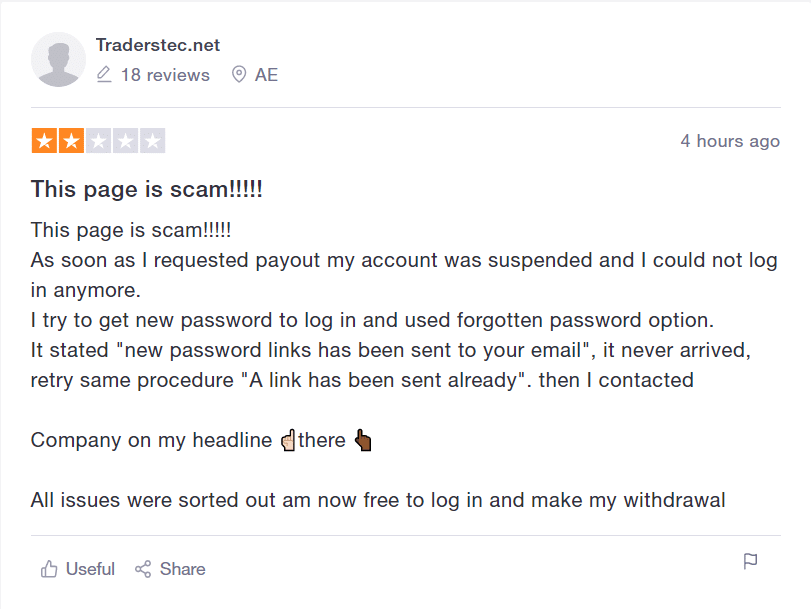 We managed to find some customer reviews concerning Forex Blade LLC on the Trustpilot website. As you can see, one customer has mentioned that this is a scam service that suspended their account upon the request of a payout being made. Also, it failed to send the new password link when the customer used the "forgot password" option.
This surely raises some questions about the way the company treats its users. Also, there seems to be an overwhelming number of fake reviews written for this service.
PROS
Information provided about developers
CONS
Lack of strategy insight
No live trading results
No backtesting data available
Verdict
In conclusion, we simply couldn't find many reasons to recommend this Forex EA. First and foremost, there is no proof that the people behind this system have prior trading experience and they haven't provided us with any live trading results either. So, it seems the vendor is using empty words to collect money from novice traders. There is simply not enough information provided by Androw Narouz, the founder. We don't even know how much the system costs or what strategy it uses for placing trades. Simply put, we don't think this is a reliable Forex EA and it is quite possible that the vendor is scamming people.