Forex Bot 28 has a short, simple presentation that doesn't tell everything we need about the robot. The EA is featured by Forex Store.

Product Offering
So, what we're allowed to know about Forex Bot 28?
It is a fully automated trading software.

The robot works on the MetaTrader 4 and MetaTrader 5 platforms.

It can trade 28 trading pairs at the same time.

The EA shows stable, smooth, and predictable profits for years.

It has a Neural Network-based system to calculate Entry Price, SL, and TP.

The robot trades frequently enough.

The robot has a drawdown control (?).

The EA has deposit requirements:
Aggressive trading requires a minimum of $3500 on balance. For micro accounts, it'll be $350. For cent ones $35.

Standard trading requires $5000. $500 is enough for Micro and $50 for a Cent account.

Conservative mode requires $10000 on balance. $1000 is okay for a Micro account. $100 will be enough for Cent one.

The company has the next achievements:
After purchasing, we get a license and copy of the product immediately.

The vendor provides a money-back guarantee.

It has real account trading results.

An offer ($255) includes:
One real account license.

Two versions of the product for MT4 and MT5.

User guide

Free and lifetime updates

24/7 welcome support.

There are refund restrictions:

We have to run the EA for over 30 days.

If drawdowns are higher than 40%, we can get money back immediately if we use default settings.
Trading Strategy
The developers provided neither strategy explanations nor backtest reports.
Trading Results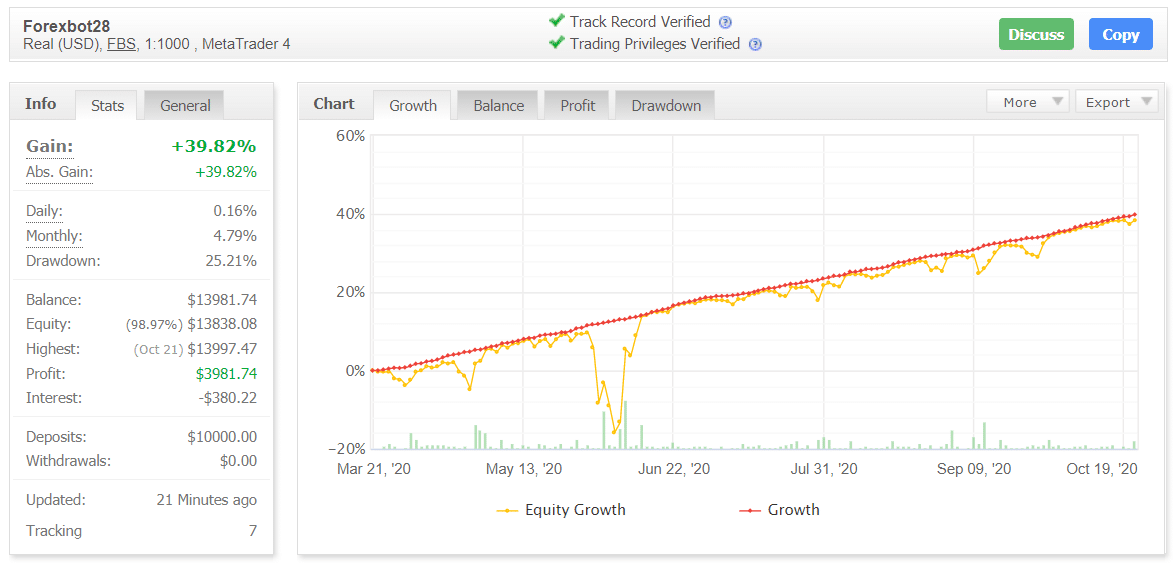 We have a real USD account on an FBS brokerage house. The EA works with maximum leverage (1:1000) on MT4. The account was created on March 21, 2020, but not three years ago, as the devs told. This account has a high level of transparency and provides Track Record Verified. From the end of Match, the EA has made +39.82% of the account gain. An average monthly gain is 4.79%, with a medium maximum drawdown (25.21%). An account was funded at $10k. Seven traders are tracking their trading results.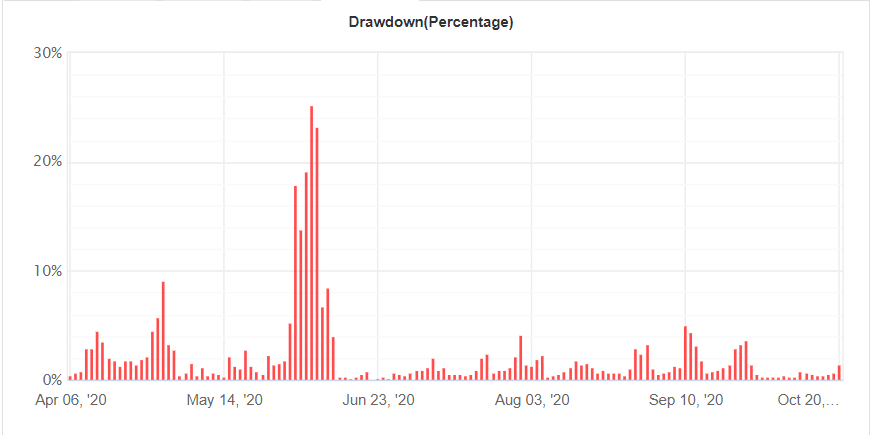 There were several periods of high drawdowns at the start, but now, it trades smoothly.

As we can see from the reports, the EA can make smooth profits.

It trades 1673 deals with 1575 pips. An average win (48.73 pips) is twice lower than the average loss (-91.04 pips). Longs' win-rate is 68%. Shorts' one is 62%. The EA keeps trades open for three days, and this brings high risks to the trader's margin. The Profit Factor is 1.52.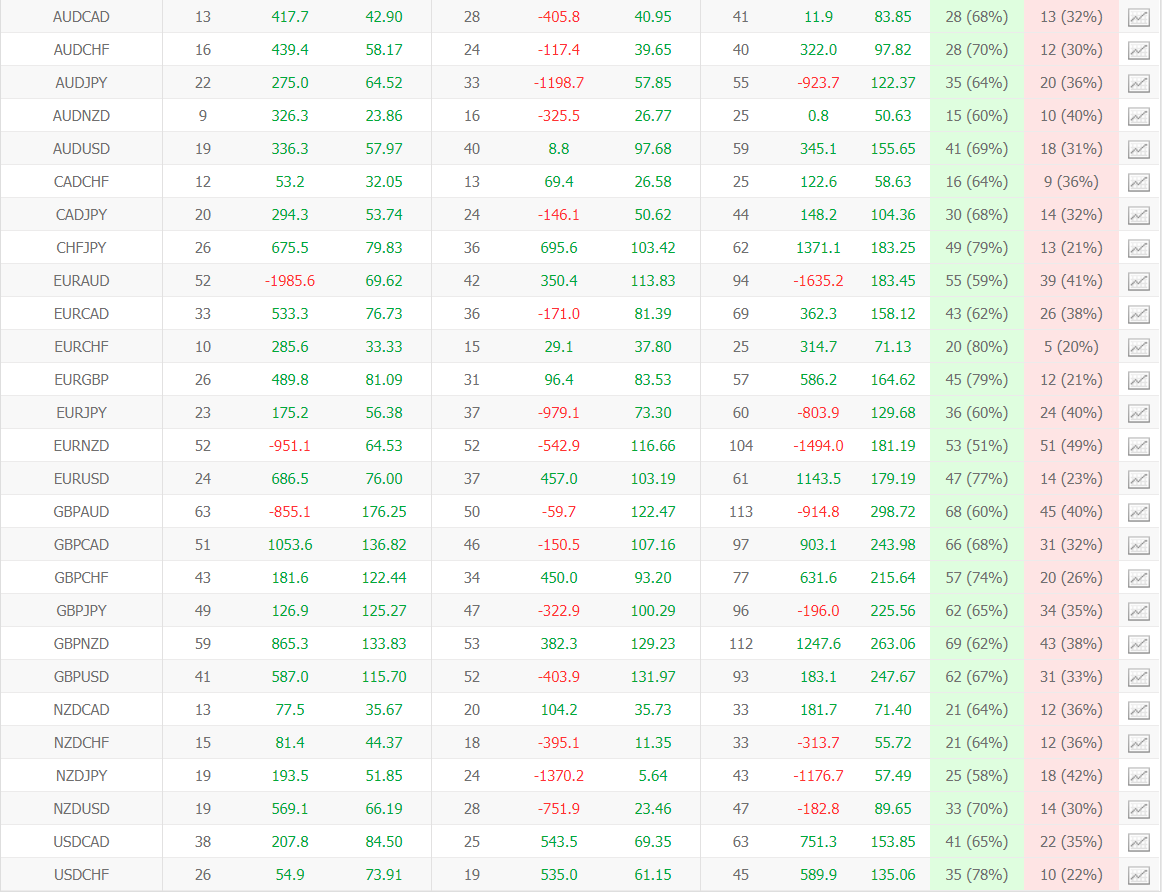 If it trades, everything we can find in the MT4 terminal can mean that it's mostly a Trend strategy robot.

As we can see, the EA trades all day without spikes of activity.

The weekly chart shows that Monday and Friday, how it used to be, are not favorite days to open trades.

Now, the EA trades with 1%-2%, a maximum of 3% risks to the account balance.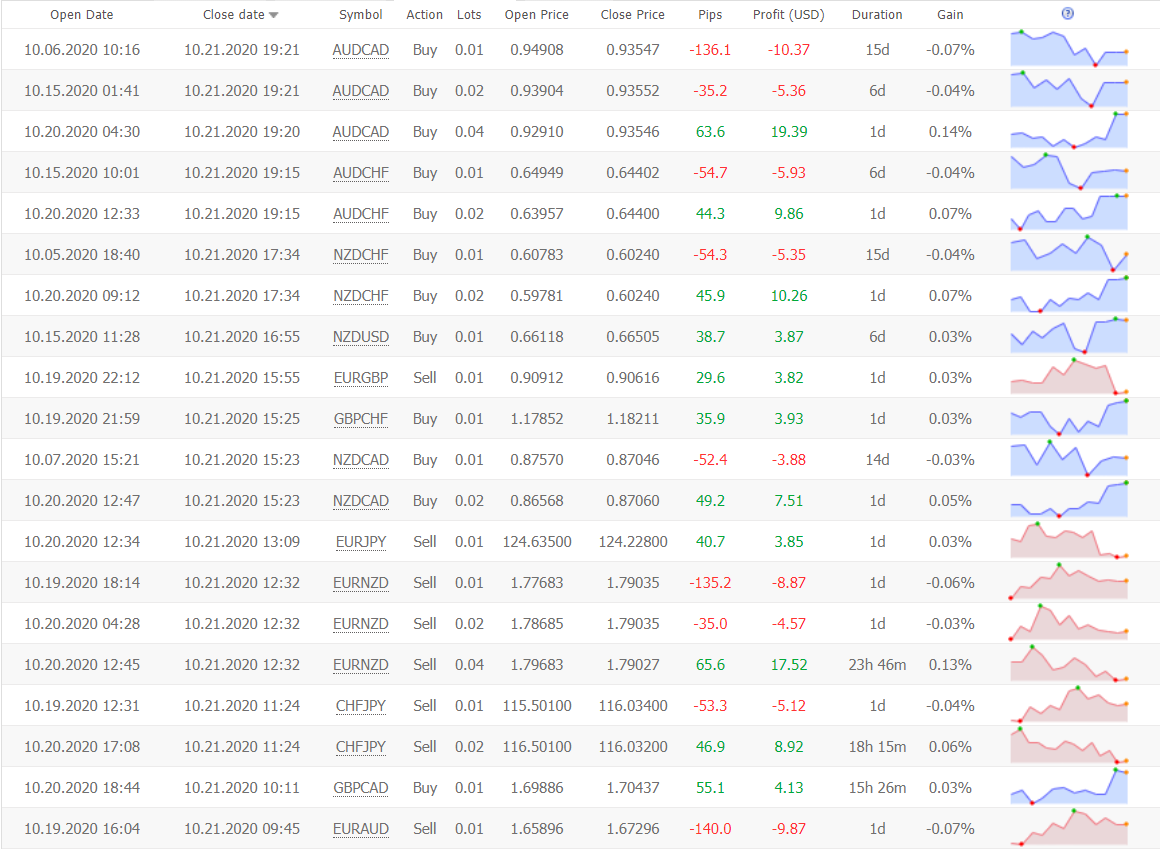 As we can see from the trading results, the EA has a hedging feature. It should bring more profits, but it doesn't work well.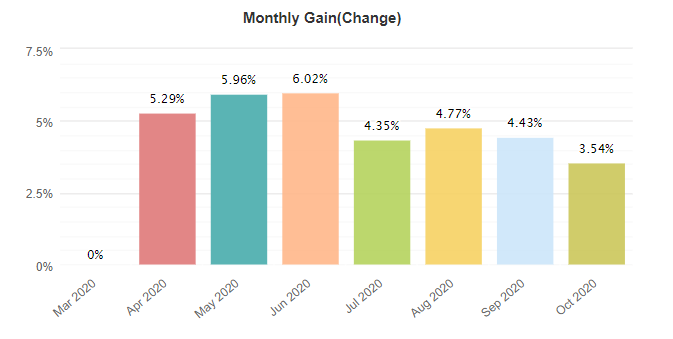 Since the start, Forex Bot 28 makes good profits trading with little risks.
If we had talked about symbols, we'd find that the favorite ones to trade were: GBP/USD, GBP/NZD, GBP/JPY, GBP/CAD, GBP/AUD, EUR/GBP, and EUR/USD.
Customer Reviews

There's a company's page on Forex Peace Army, but there are no comments.
PROS
The robot sells through Forex Store
Real account trading results
It's profitable on all 28 currency pairs
Low risks and low drawdowns trading
All months were closed with good profits
A 30-day money-back guarantee provided
CONS
No team revealed
No backtests provided
It uses Hedging without mentioning it in the presentation
No people's feedback provided
Verdict
The presentation has a lack of detailed information about strategies, settings, risk levels, SL and TP placements, VPS and ECN requirements, and so on. The devs didn't provide us with backtests to check how the EA can handle reading all 28 symbols. We'd like to notice that there are high margin requirements for trading all available symbols. That's why this EA is not beginner-friendly.