Welcome back! Today we're going to review a brand-new Forex robot – Forex Zeon-X Pro. The developers of this EA promise that it's possible to generate enormous profits using their trading system on real account. They claim that it will work for any trader even with little experience in Forex or trading in general. We will carefully examine all conditions to provide you with an honest review.
Based on our research, the vendor has launched the official Forex Zeon-X Pro website in March 2020. The presentation doesn't give anything except for bold statements and trying to convince us that this system is different from others on the market because it has verified live results. Even though these results are verified by Myfxbook, all accounts are closed with the last update in April 2020.
So, we assume that the Forex Zeon-X pro may be another arbitrage EA. From our experience, this type of EA can't guarantee similar returns in the long term. Also, it may cause issues with your broker. Here is a reason why developers decided to close all accounts while the system was showing such impressive gains.
Product Offering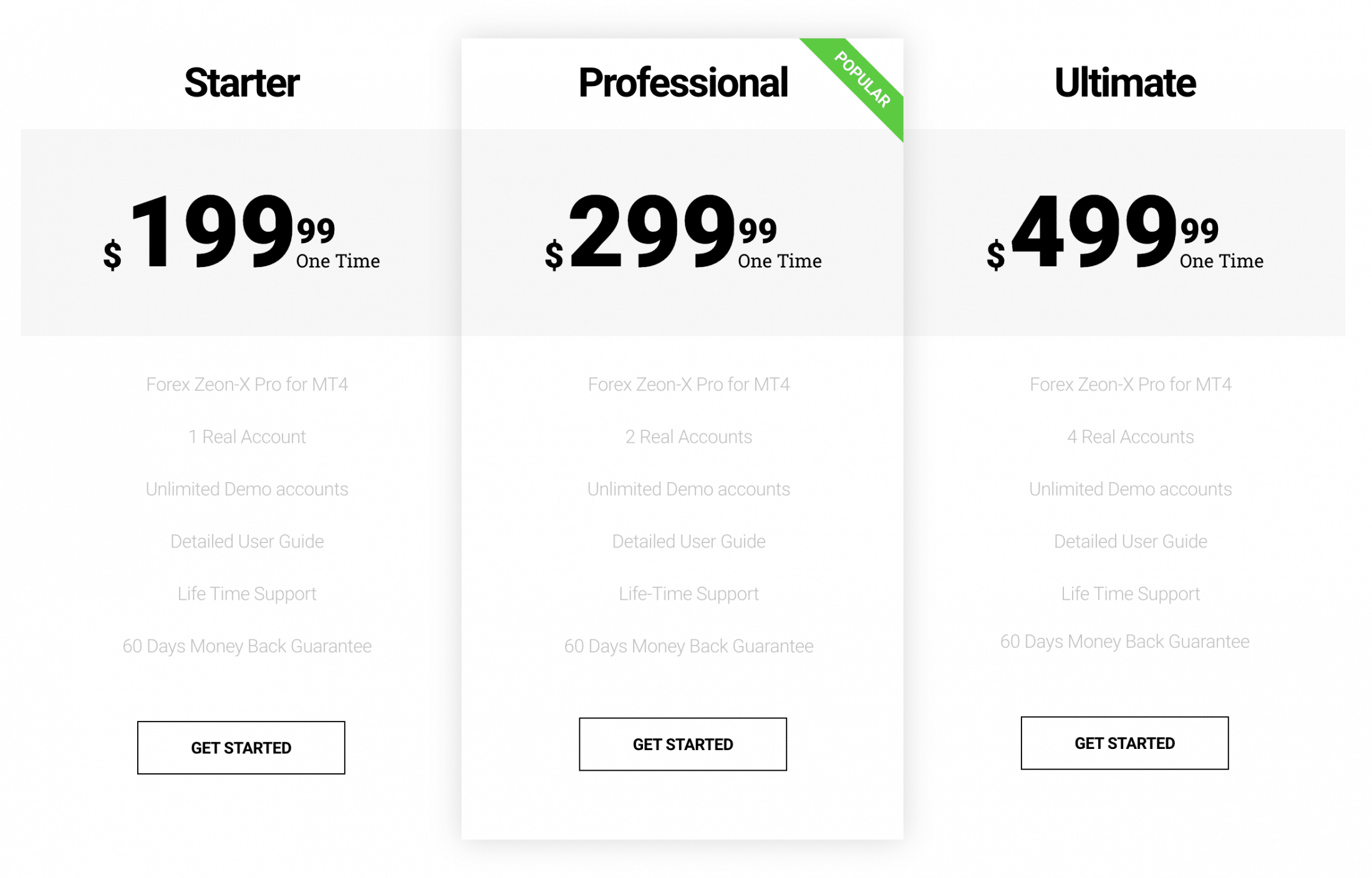 Forex Zeon-X Pro sells as a one time purchase. The vendor doesn't provide any details on what this EA is about, but on the website at least we can find a list of the most valuable features, which includes:
protection from cheating brokers;
stop trading if spread value is higher than set;
high slippage detection function;
lot management system.
Nothing new for us but good to know it's there.
Trading Strategy
We are not quite sure about the strategy as the developers give us no information. Such a large amount of trades for such a short time is a sign of a scalper. As we mentioned above, it looks like Forex Zeon-X Pro uses an arbitrage strategy and requires specific conditions to run correctly.
Trading Results
In terms of trading results, the vendor decided to play unfair games. Under Myfxbook widgets that show impressive trading results are hidden links to FxBlue accounts. There's no reason to analyze Forex Zeon-X Pro performance after that.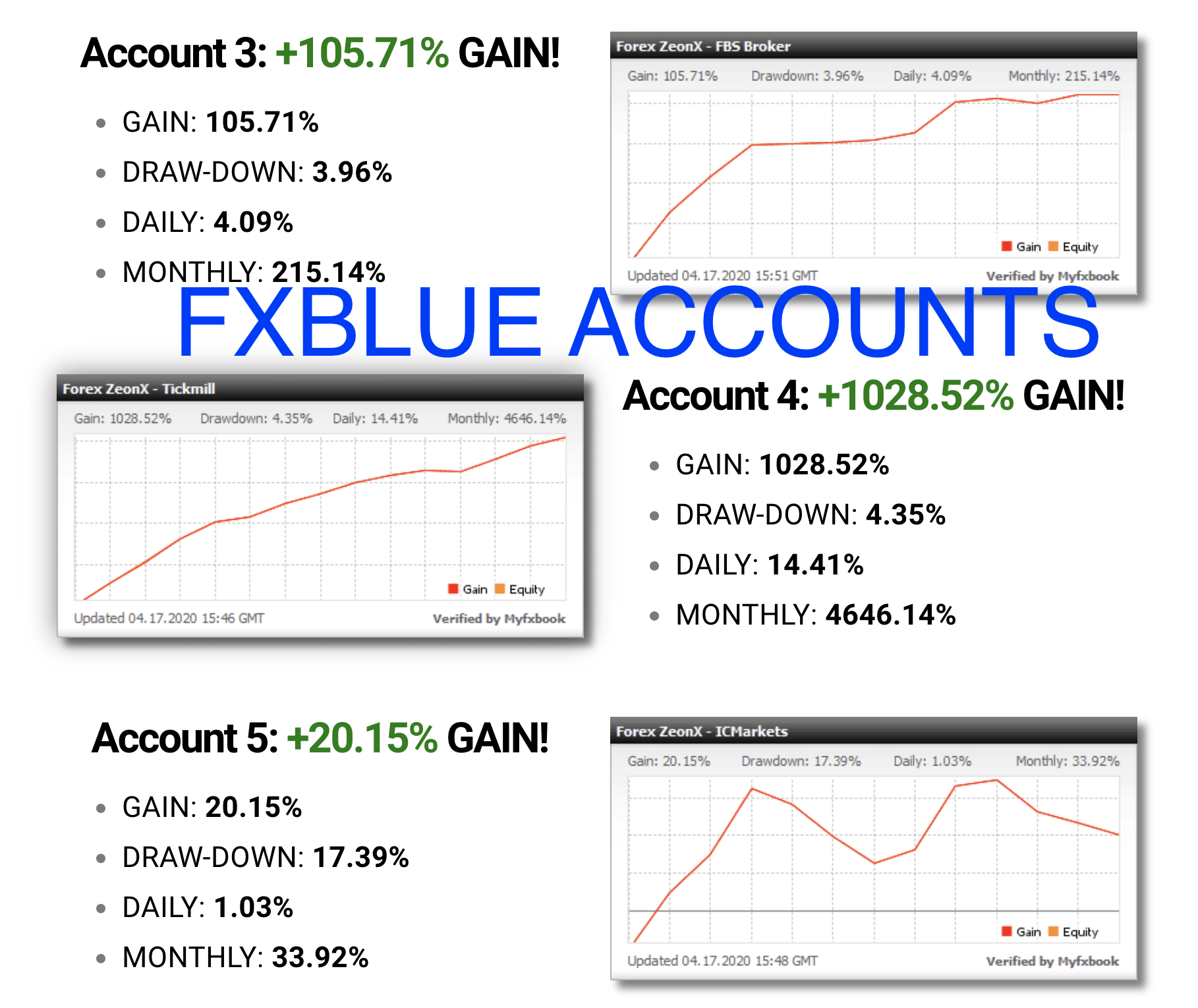 Verdict
The software was live tested only for one month with an unknown broker. There's no information about developers, strategy, or backtesting results. We don't recommend using Forex Zeon-X Pro on real accounts.