Forex Sugar has recently appeared on the EA market with a good old "forex market is profitable" statement. The vendor advertises the software as the best forex robot that anyone can use without education in Forex trading. Forex Sugar is a fully automated robot working based on technical indicators and price action movement. It was developed by Brian Jones, as indicated on the website. We appreciate that they share such information. However, we don't know who he is, and there's no additional information about the developer, e.g., individual "about page" with bio or links to social media accounts. You can reach out Brian at [email protected]
Product Offering
| TYPE | Forex Robot |
| --- | --- |
| COMPATIBLE TRADING PLATFORMS | MetaTrader 4 |
| CURRENCY PAIRS AVAILABLE | EUR/GBP, NZD/USD, XAG/USD, XAU/USD |
| STRATEGY | Price Action Trading |
| PRICE | $299 / $799 |
| MONEYBACK GUARANTEE | N/A |
The devs of the website decided to keep design simple, focusing on charts with live trading results and sharing some insights on what automated trading is and how Forex Sugar works.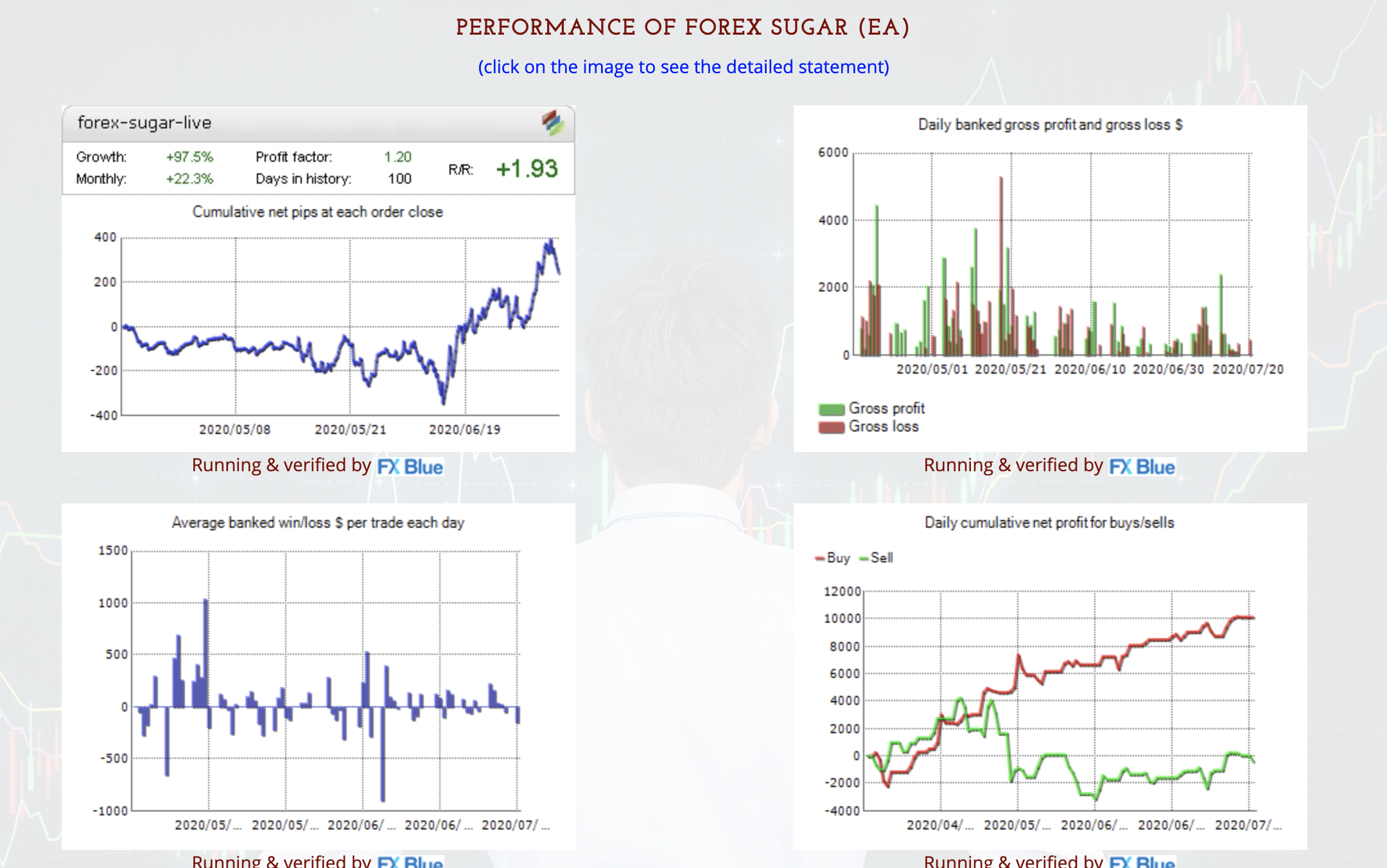 The vendor offers to buy Forex Sugar for $299, and for this price, you will get a license to use the software on 1 real account. If you will be satisfied with EA performance, there's an option to get 5 real accounts for $799. It worth noting that the service does not provide a money-back guarantee, which is an important aspect when choosing a forex robot in 2020.
Trading Strategy
The algorithm behind Forex Sugar EA implements a technical strategy in combination with reacting to live news events. The EA makes computations applying different technical indicators and sets appropriate Take Profit and Stop Loss levels. So, TP/SL levels are dynamically changing.
For this strategy to work correctly, it's crucial to avoid the volatility of the market. To do this, the EA gets signals about news affecting the market and stops trading during these events.
Forex Sugar trades four pairs, including Gold (XAUUSD) and Silver (XAGUSD), which makes this a unique offering. We've already reviewed a few of the most popular automated gold traders (Gold Trader EA, Gold Scalper Pro, Happy Gold EA), but silver trading is something new on the EA market.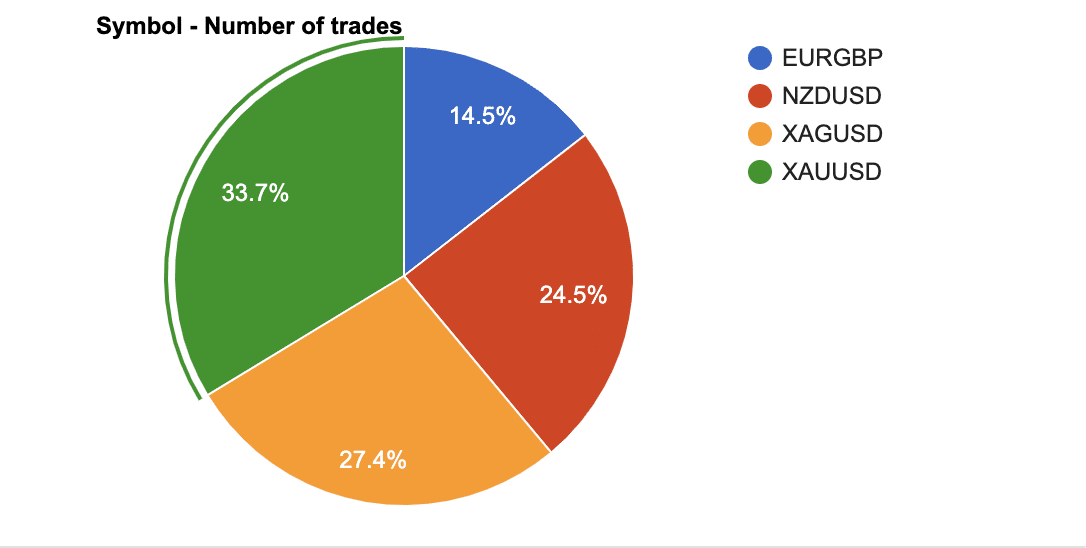 Trading Results
As of July 2020, the devs maintain only one trading account running Forex Sugar EA. The statement is verified by FXBlue with 100 days of trading history. During this period, Forex Sugar has managed to show a 97% gain with peak drawdown at 31.6%. The profit factor equals 1.20.

Even though the results are quite impressive, we can't trust it thoroughly as they presented to us using FXBlue. We recommend using Myfxbook to verify system performance; they provide users with more accurate numbers. Also, Brian provides only a demo account, which raises the question of whether he believes in the product himself.
Pros
Gold & Silver trading
Cons
Only demo account results
Short trading period
Unknown vendor
Lack of customer feedback
Verdict
Summing up, we've decided to give some time for developers to do their homework and fix all the problems indicated in our review. The main issues are related to poor presentation, lack of backtests, unreliable trading results, and vendor transparency. For now, we don't recommend Forex Sugar to our readers.