FX Deal Club is a company that provides PAMM-management services. The main statement is "A Complete FX Deals Management." The presentation sounds like an iconic scam.
Product Offering
There are a few settings and features explained. It's 5-10% of what the person has to know before using a PAMM service: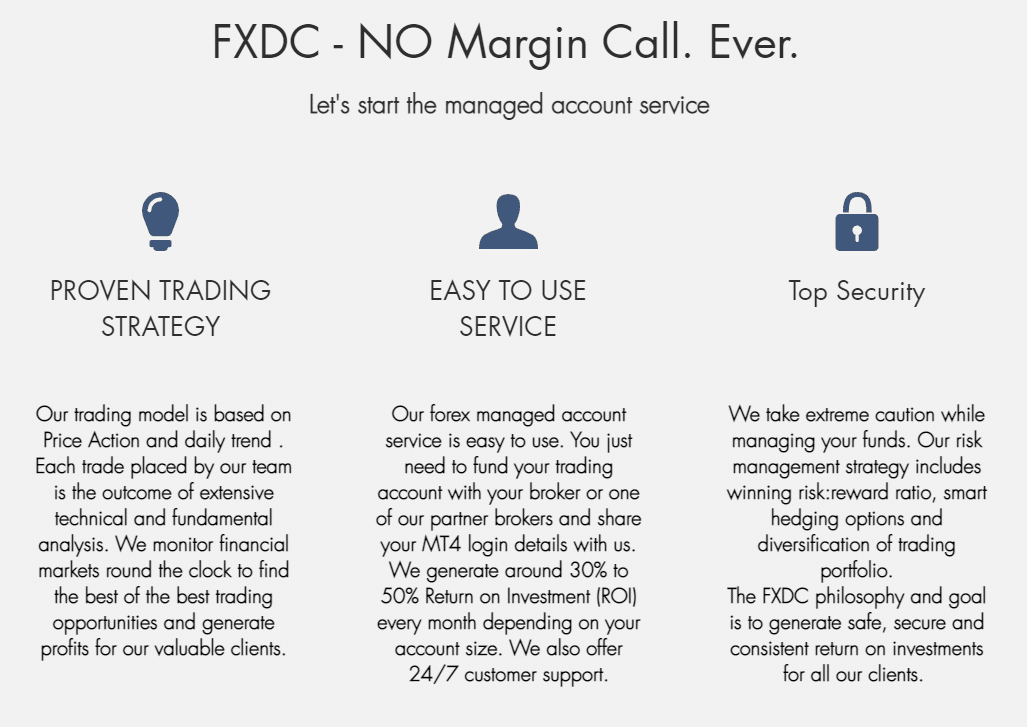 The developers work over 19 years on Forex.

The system is based on the two strategies Price Action and Trend trading, during a day.

Every trade has a fundamental and technical analysis background.

They monitor the market all the time to find the best trading opportunities.

We have to create and fund a real account and share login and password with them. It's a scam. No PAMM services ask for login and password.

They can generate from 30% to 50% Return on Investment.

The support can be delivered 24/7.

The developers insisted that our account will be safe and sound under their management.

We have to pay $250 as an upfront fee.

They accept only no-refund paid systems like Skrill, PayPal, or via Bitcoin.

The account should have at least $1000 on balance.

The optimal account balance is $5000.

The developers force us to use their broker houses.

They are charging a 35% profit share every week based on high water mark rules.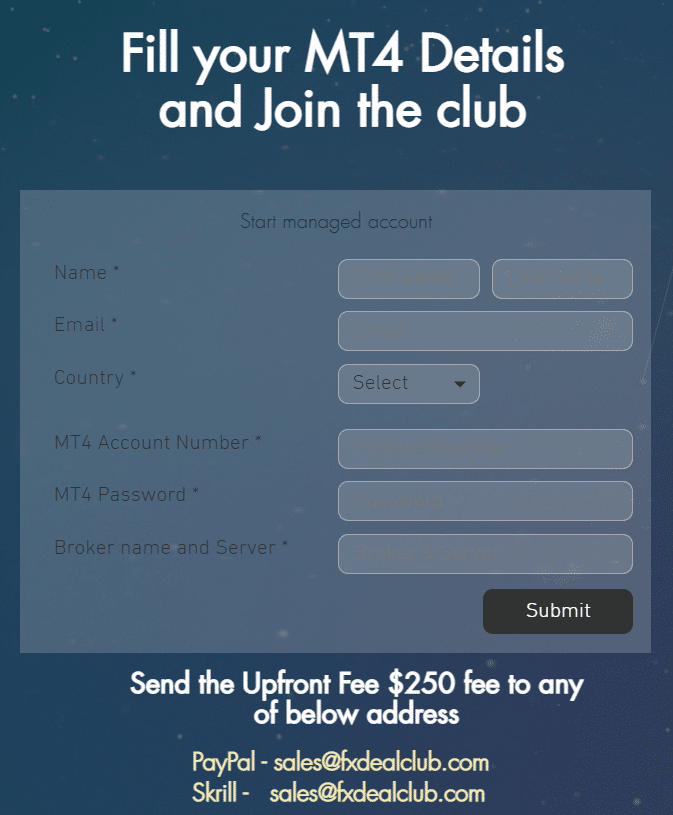 We have to provide all information, and this is risky. Brokers mention that no one has to ask for this information.

They also have an FXDC Hedger EA in their portfolio:
The robot works automatically on our account.

The system can make 10% daily. It's 100% a scam.

The minimum balance is $1000.

The leverage should be 1:400 or above.

It can be used on any broker we want.

They don't allow us to trade manually or deploy other EAs on the account, 'if so, Hedger EA will not work'.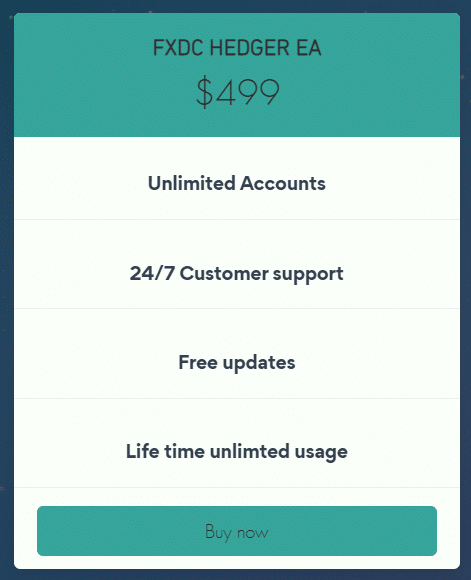 The robot costs $499. We may trade on unlimited accounts. There's 24/7 support, free updates, and a lifetime license provided. The package isn't supported by a money-back guarantee.
Trading Strategy
The robot is based on price movement and Support and Resistance levels with a unique hedge trading system.

It works with EUR/JPY.

The time frame is H1.
Trading Results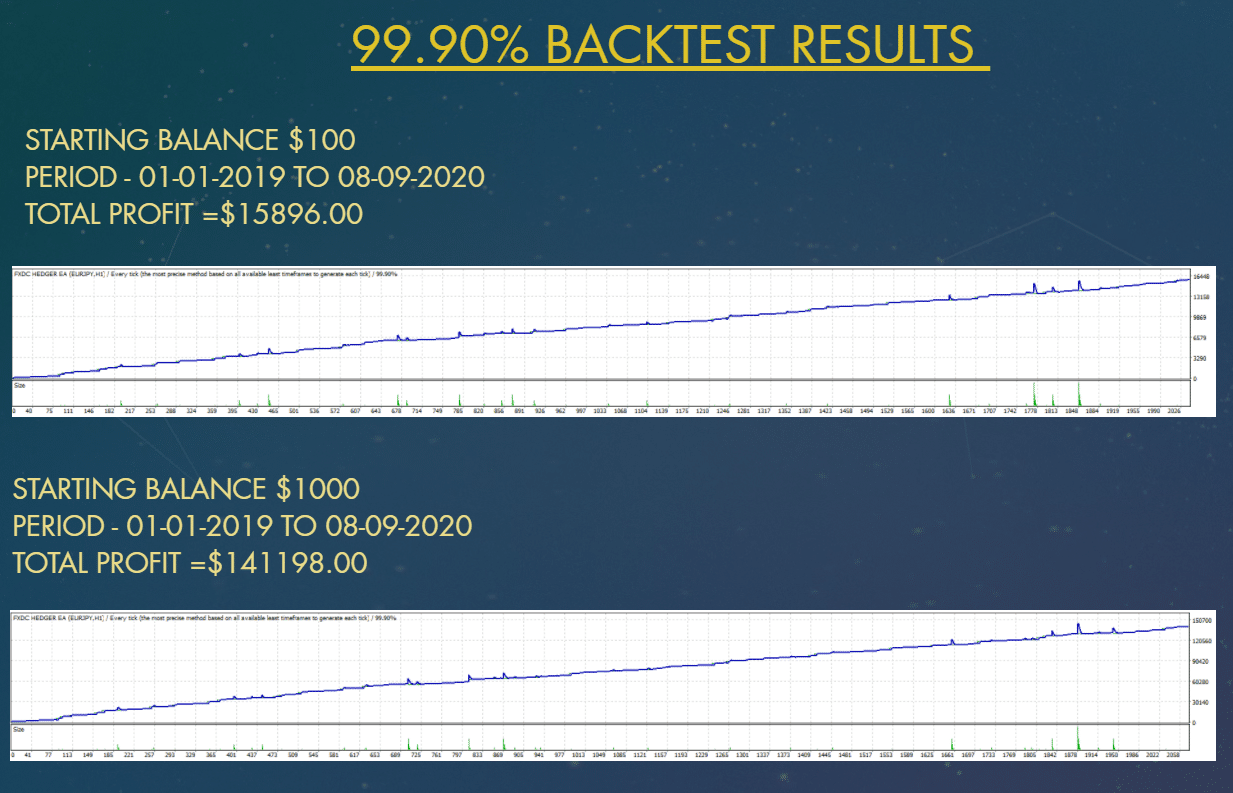 We have some screenshots of "99.90% quality" backtests. Of course, they are fake because we can't check them.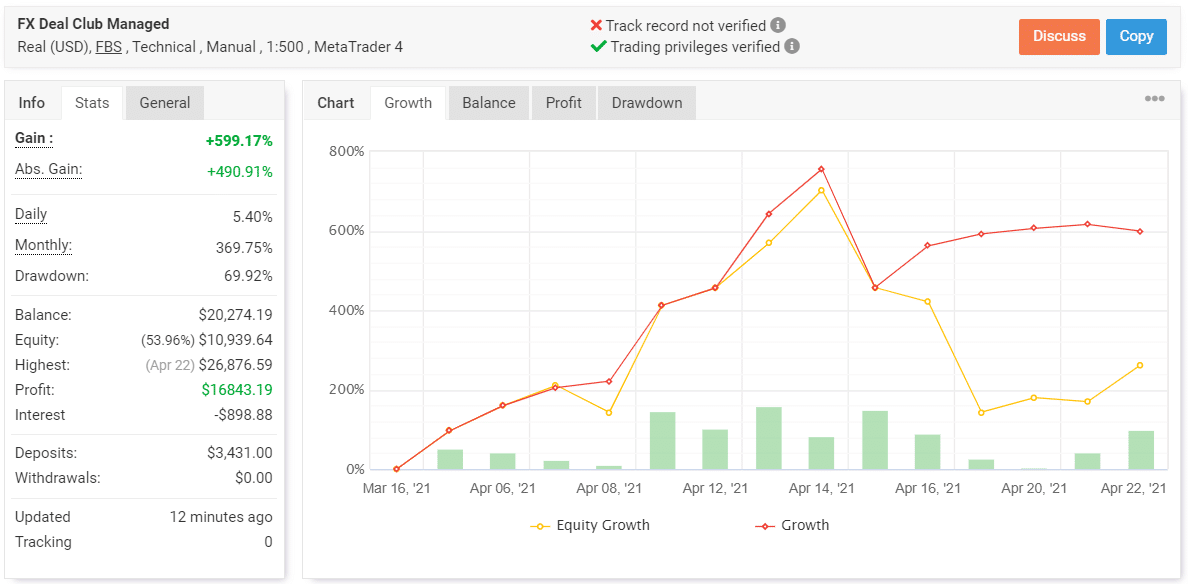 We've got a real USD account on CBS. The system uses technical analysis. It works with 1:500 leverage on the MetaTrader 4 platform. The account doesn't have a verified track record. So, the data with significant losses could be simply removed. It was created on March 16, 2021, and deposited at $3,431. Since then, the absolute gain has become 599.17%. An average monthly gain is +369.75%. The maximum drawdown is insanely high – 69.92%.

The robot has closed 75 deals with -1502.1 pips. It means that profits were made by using Martingale instead of a real well-shaped strategy. An average win is -18.84 pips when an average loss is -246.18 pips. The win-rate is 84% for Longs and 86% for Shorts. An average trade length is 11 hours and 4 minutes. The Profit Factor is 1.81.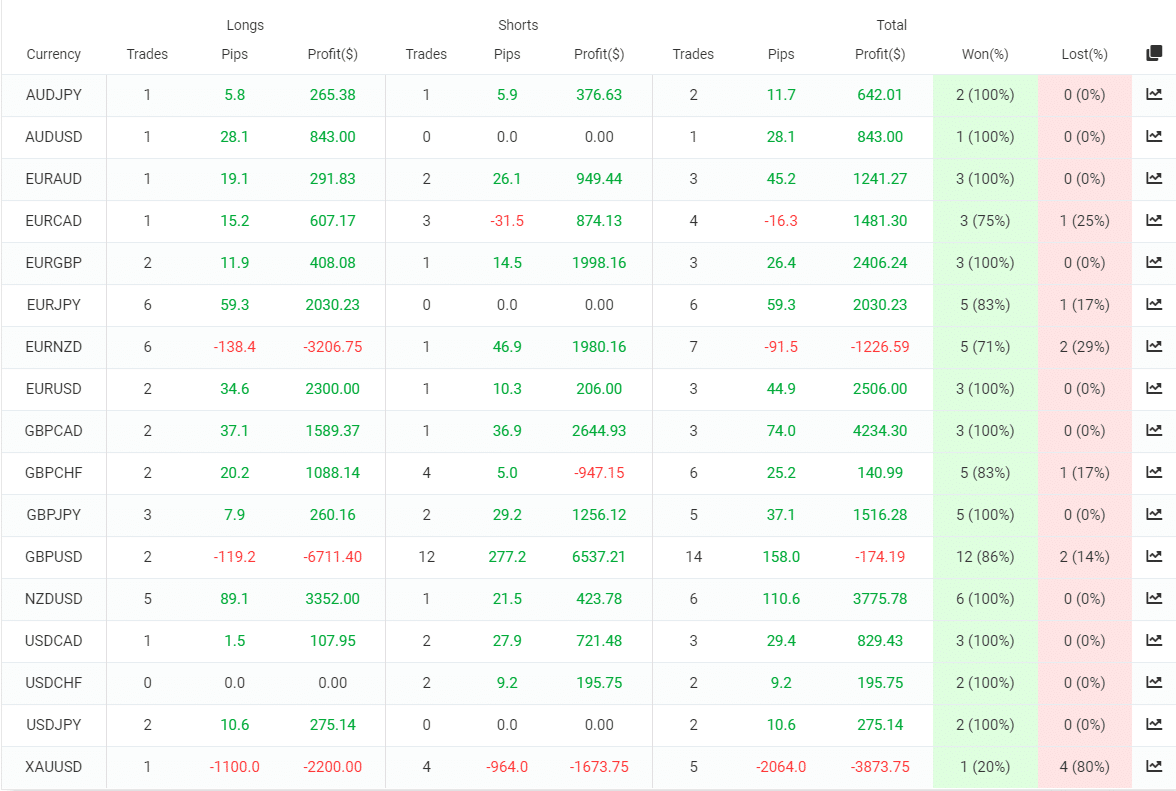 The robot works with 17 currency pairs. The most traded pair (GBP/USD, 14 deals) has brought -$174.19 of losses. The most profitable symbol is GBP/CAD with $4234.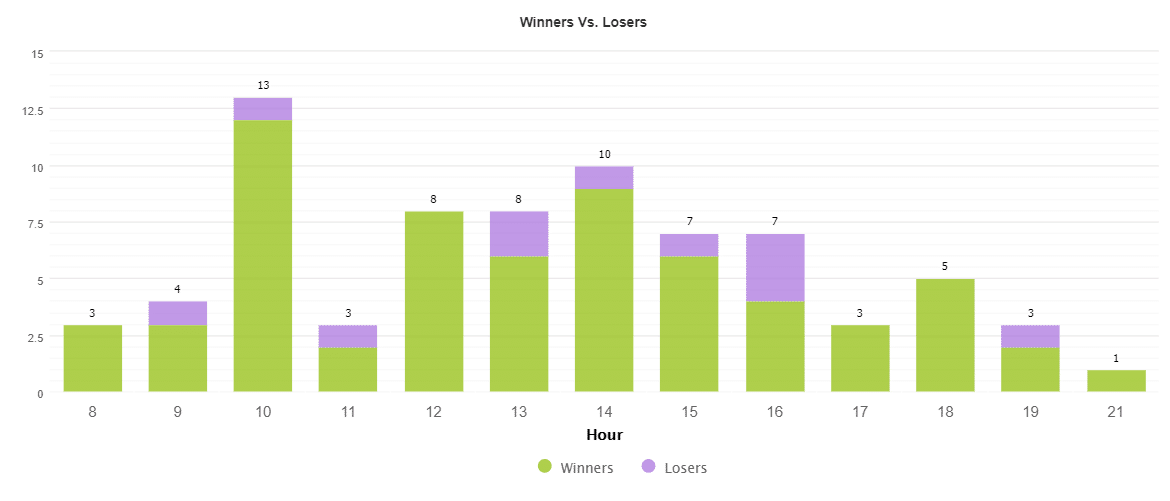 The system focuses on trading during the European market hours.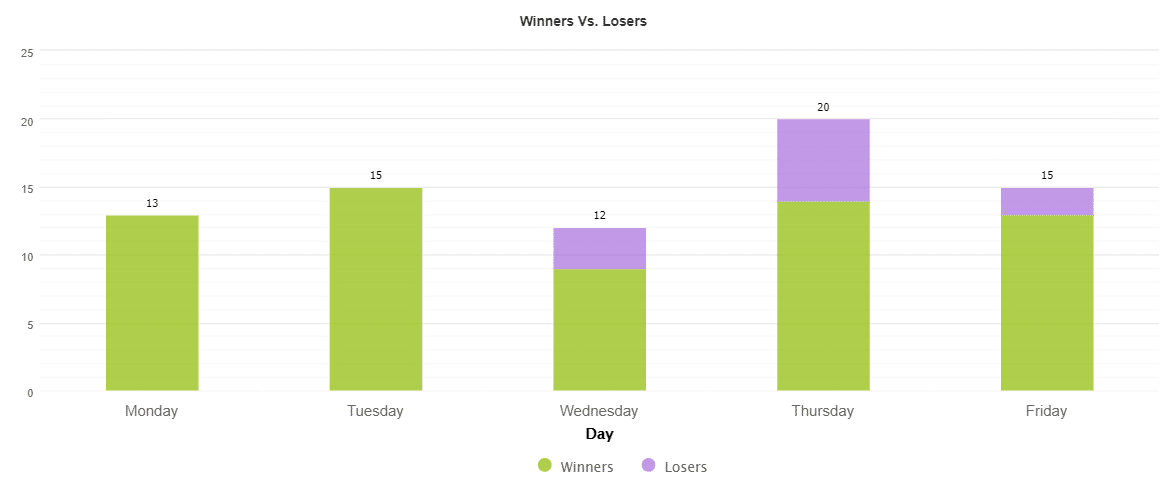 Thursday (20 deals) is the most traded day.

The robot runs the account with gambling-like risks. To ruin the account, the system has to lose six deals in a row.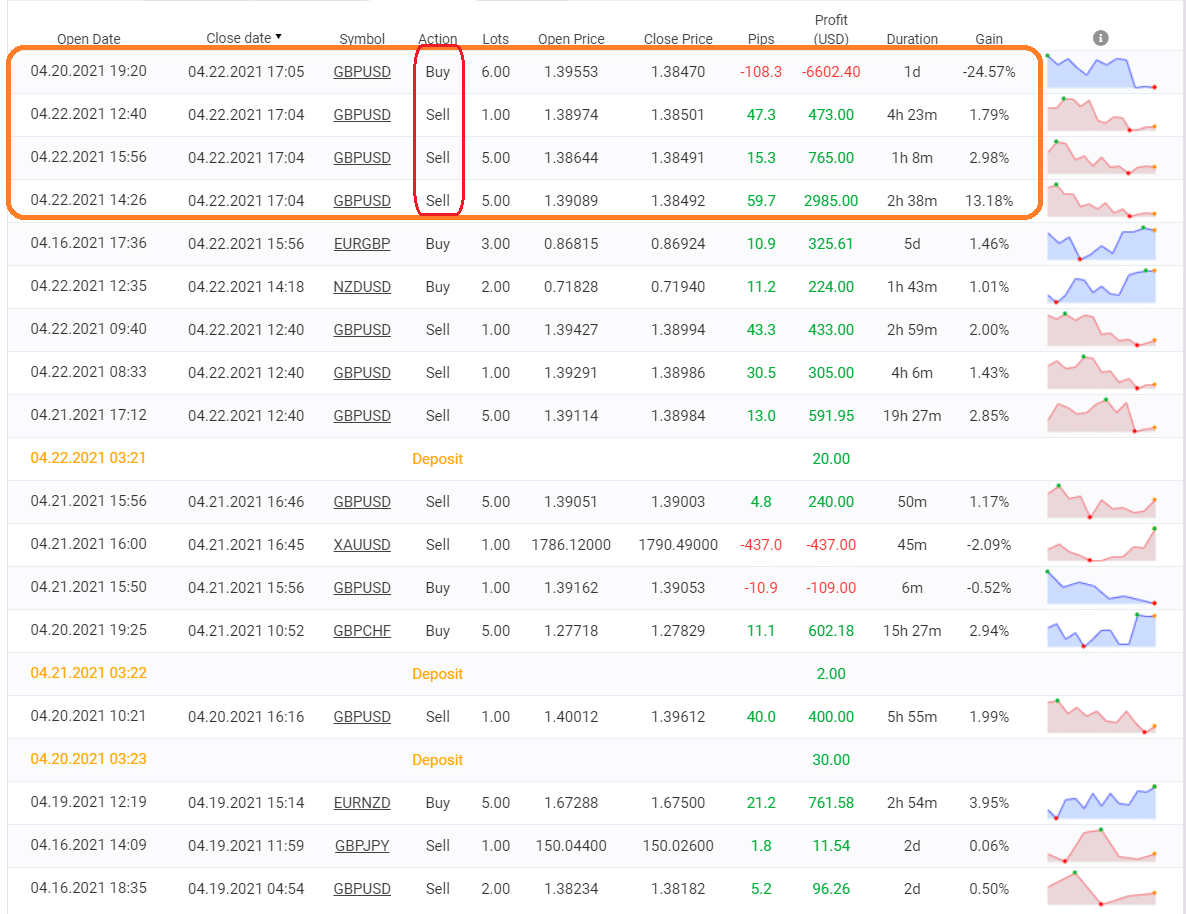 As we can see from trading details, the system uses Hedge with aggressive Martingale.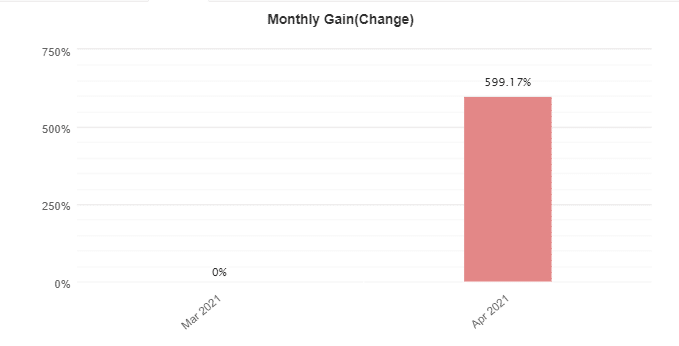 The system is a scam and risky to follow.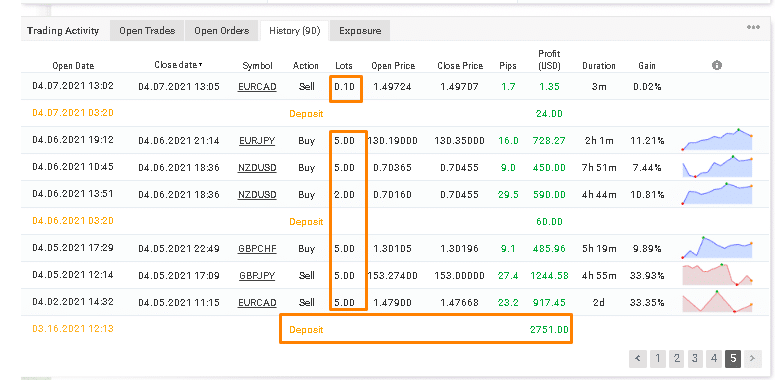 All gains at the beginning were obtained via trading with 20-50 times higher Lot Sizes than it should be.
Customer Reviews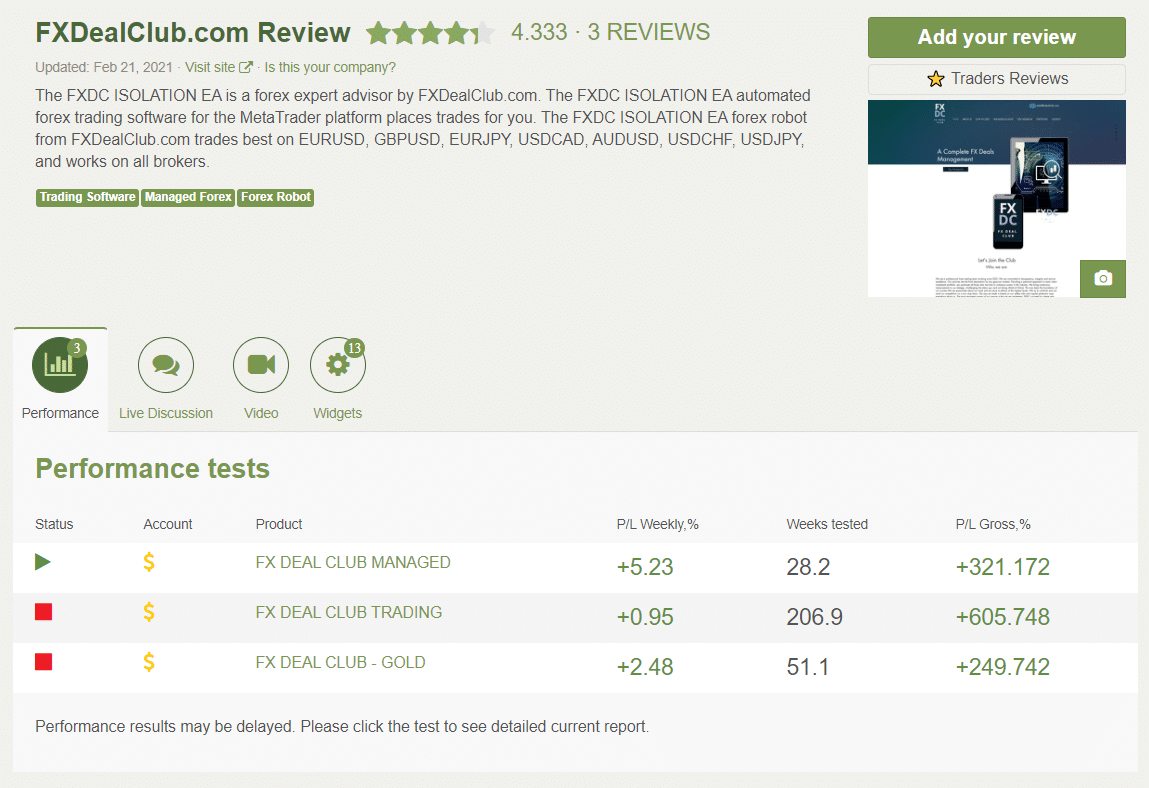 The company has a profile on Forex Peace Army with 3 reviews that give a 4.3 rate in total.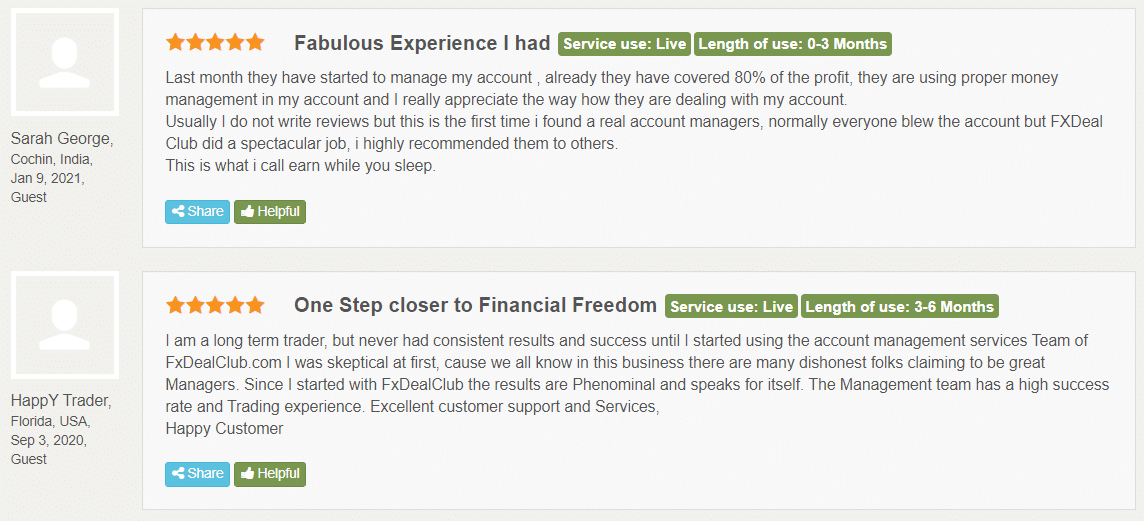 All of them are positive. 
PROS
Trading strategies are explained
Real-account trading results
CONS
No team revealed
The scam request to provide them with our trading account details
It should work with EUR/JPY but works with seventeen pairs
Hedging with Martingale is an insane combo
High performance fees
High pricing
We have to pay upfront
Verdict
FX Deal Club is a company that provides a PAMM service and robot. Both are based on rare but insanely risky strategies - Hedge plus Martingale combo. We're sure that no-name developers without a profile on MQL5 or Facebook can't handle this and keep being profitable. Such strategies can be used by only solid companies and not so often.