What's a complicated name! However, our goal is not to criticize the name, but analyze the effectiveness and productivity of this trading system. FXMath X-Trader is advertised as 'perfectly automated algorithmic trading system', designed to take traders' profits to a 'whole new level'.
Product Offering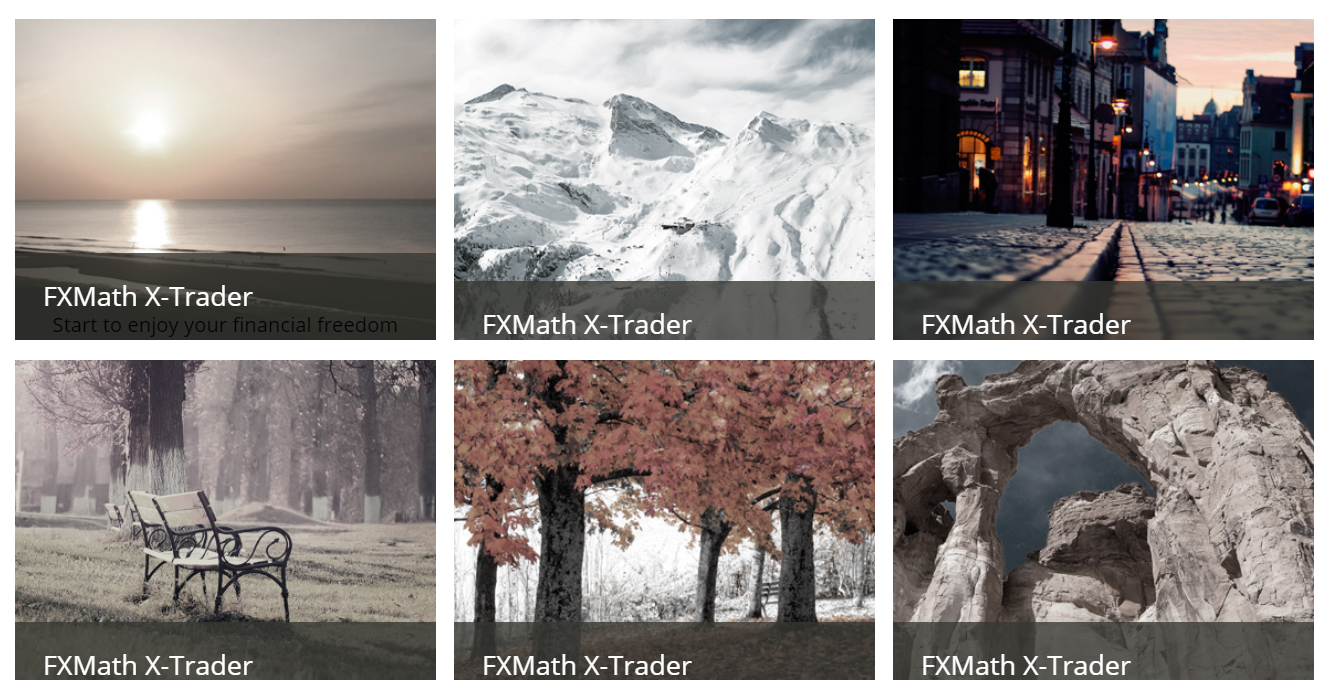 The presentation looks unprofessional and scam-like. There are six random pictures. If we click on them, the page reloads. What's that?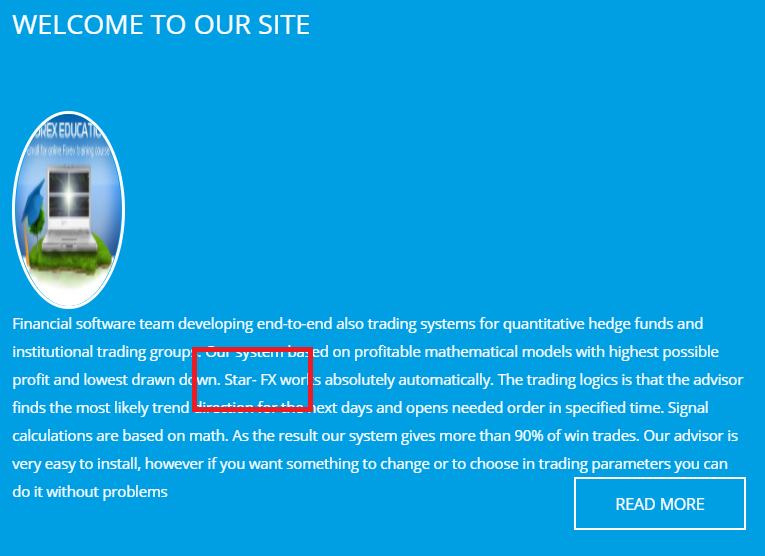 What's Star-FX? What do you mean by saying that? Isn't this the FXMath X-Trader presentation?

Any of these icons wasn't connected to a social network profile.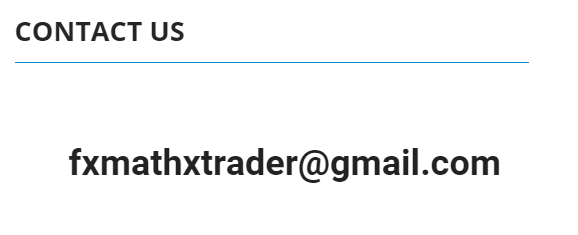 The company doesn't have a professional email as well.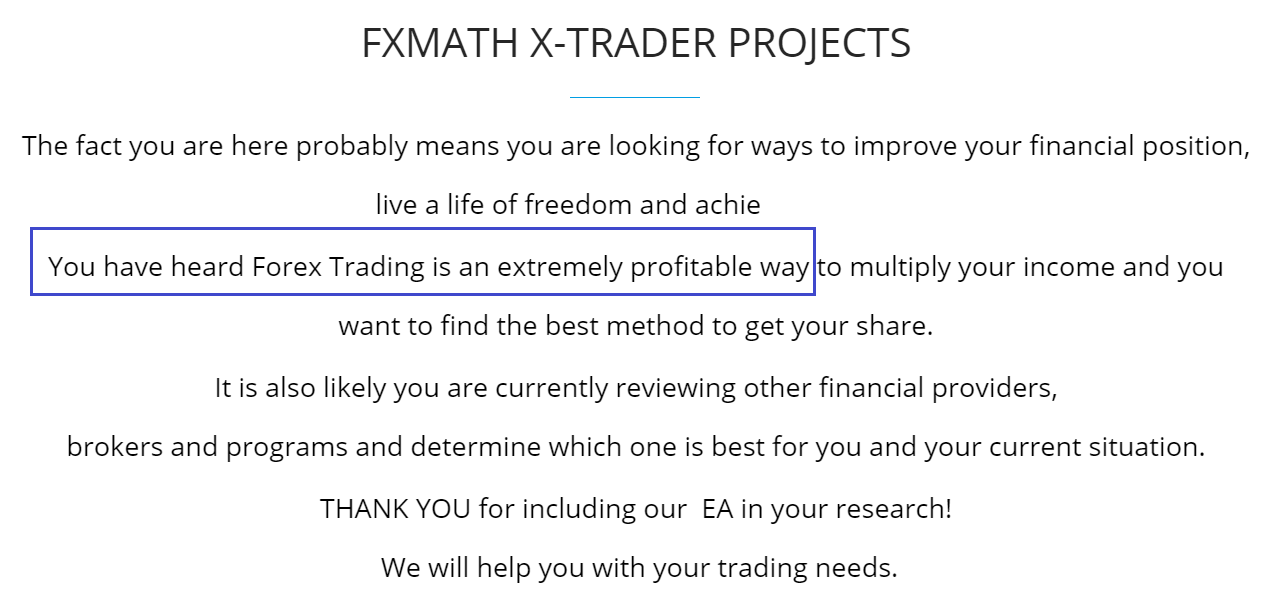 How about we're traders? Anything for real traders?
Let's talk about a strategy and features: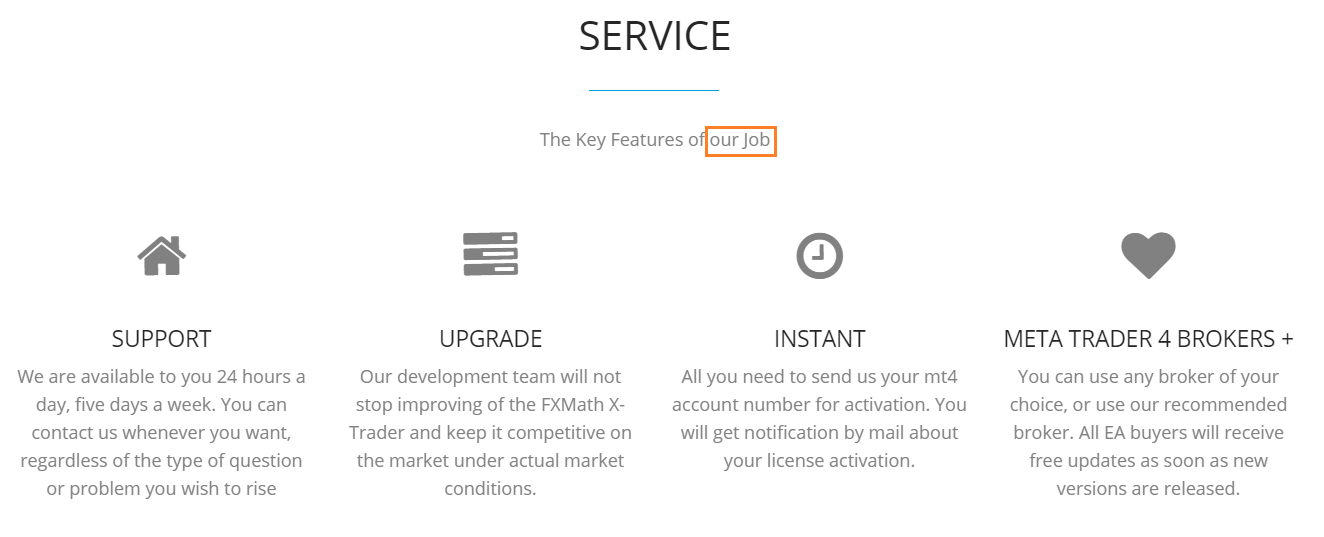 There's 24/5 support.

There are free updates and upgrades.

The robot fits all market conditions.

There's no onsite activation. We have to do it manually, sending our MT4 account number to the developers.

We can try to work with other currency pairs too.

The system can be run only on a real account.

It's self-adapting software.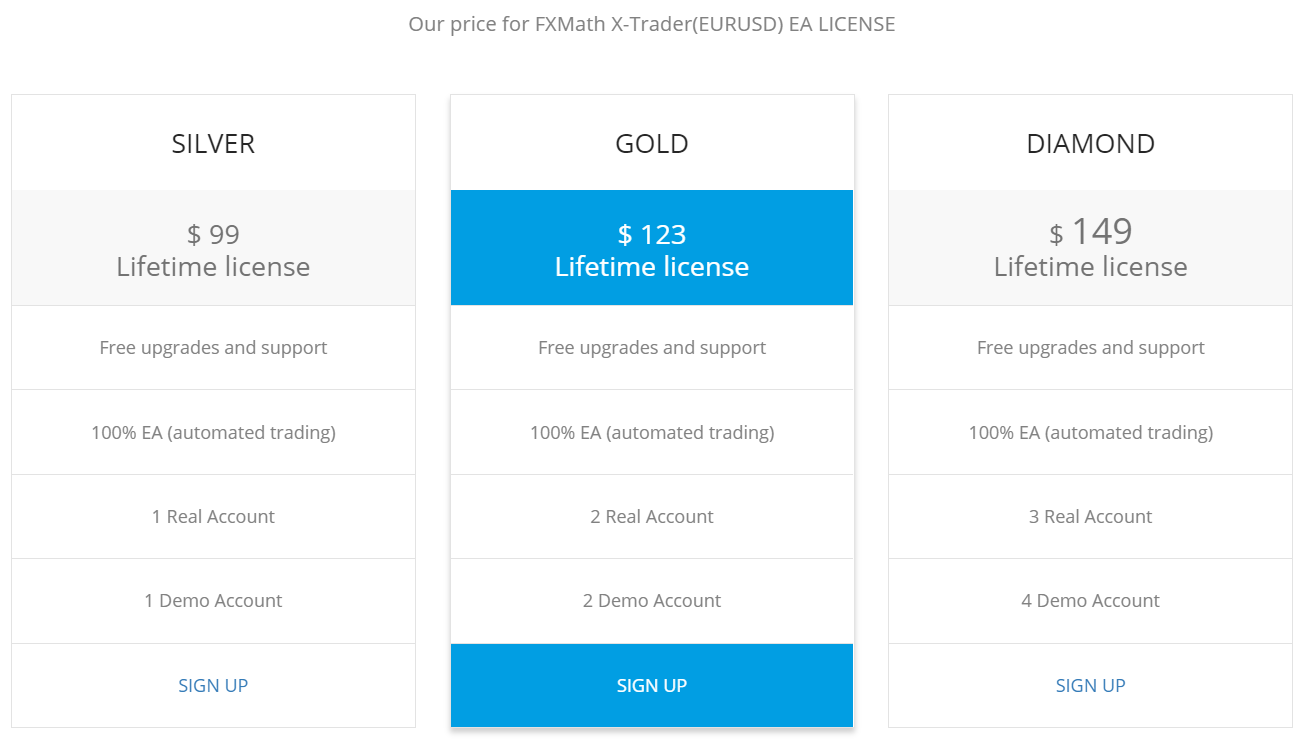 There are three packages: Silver, Gold, and Diamond. The Silver pack costs $99 and includes the robot, free updates and upgrades, one real and one demo account license. Paying $123, we'll get the Gold pack. It includes two demo and two real accounts. The diamond pack for $149 includes three real and four demo accounts. There's no mention of a money-back guarantee.
Trading Strategy
It's a fully-automated EA, and there's no need for human intervention.

It works on the MT4 platform only.

The main currency to work with is EUR/USD.

The leverage level should be from 1:100 to 1:1000.

It works with all account types and sizes: Cent, Micro, and Mini accounts; Standard, Pro, and ECN accounts.

There's no minimum and optimal deposit recommendation.
Trading Results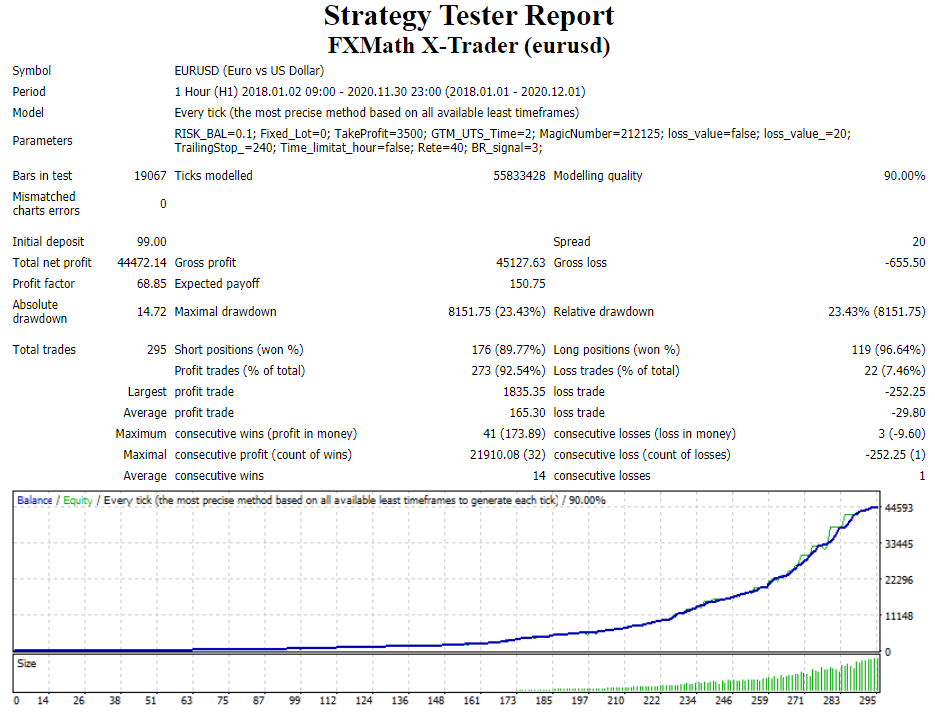 We've got a EUR/USD backtest on the H1 time frame. There were 19067 bars in the test. The modeling quality was 90.00%. An initial deposit was $99.00. The total net profit became $44472. The spread was set at 20 pips. The Profit Factor was 68.85. The maximum drawdown was high as well – $8151 (23.43%). There were 295 deals traded. The win-rate for Short was 89.77%, for Longs was 96.64%.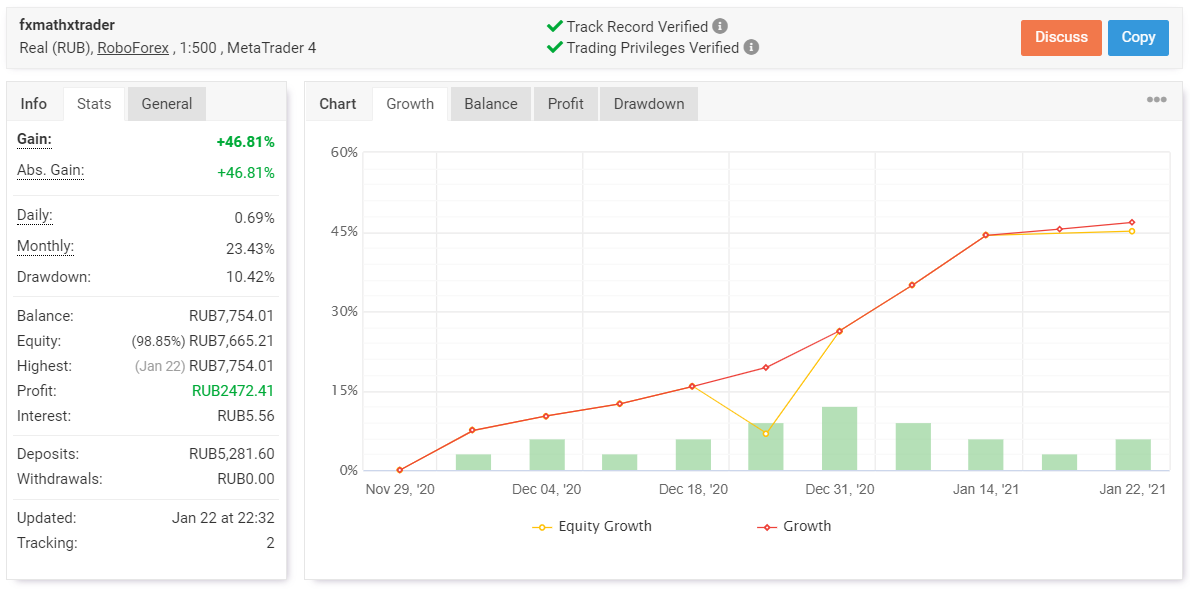 The robot runs a real RUB account on RoboForex. So, the developer is from Russia. The EA trades with 1:500 leverage on the MetaTrader 4 platform. The account has a verified track record. It was created on November 29, 2020, and funded at 5281 RUB. It's only $70. Since then, the absolute gain has become +46.81%. An average monthly gain is +23.43%. The maximum drawdown is 10.42%.

FXMath X-Trader traded 21 deals with 331.6 pips. An average win is 17.10 pips when an average loss is -10.30 pips. The EA has traded only 0.21 Lots. The win-rate is 100% for Longs and 94% for Shorts. An average trade length is over twelve hours. The Profit Factor is 33.71.

The most-traded direction is the SELL one with 19 deals and $1978 of the profits.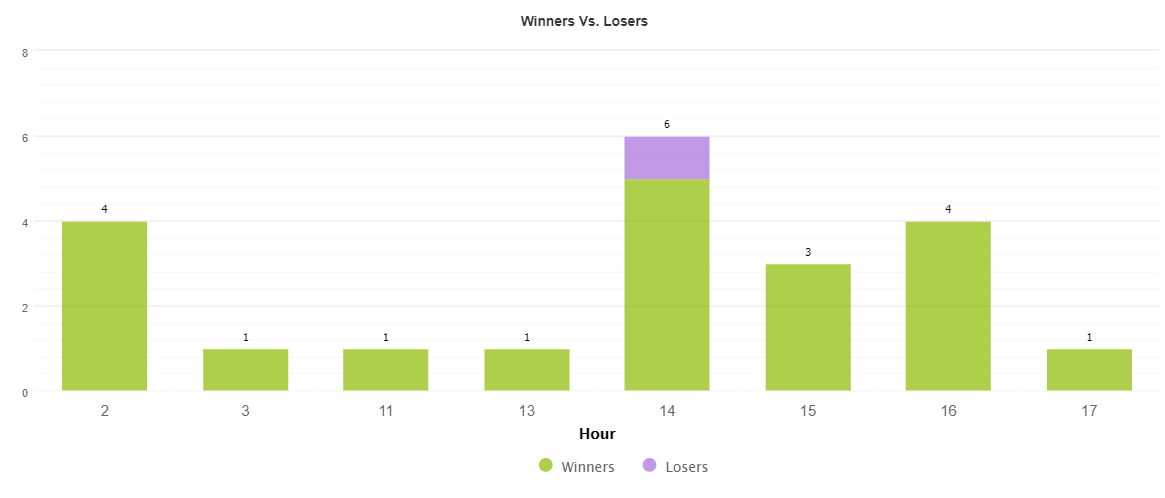 As we can see, the robot focuses on opening deals during the European trading session.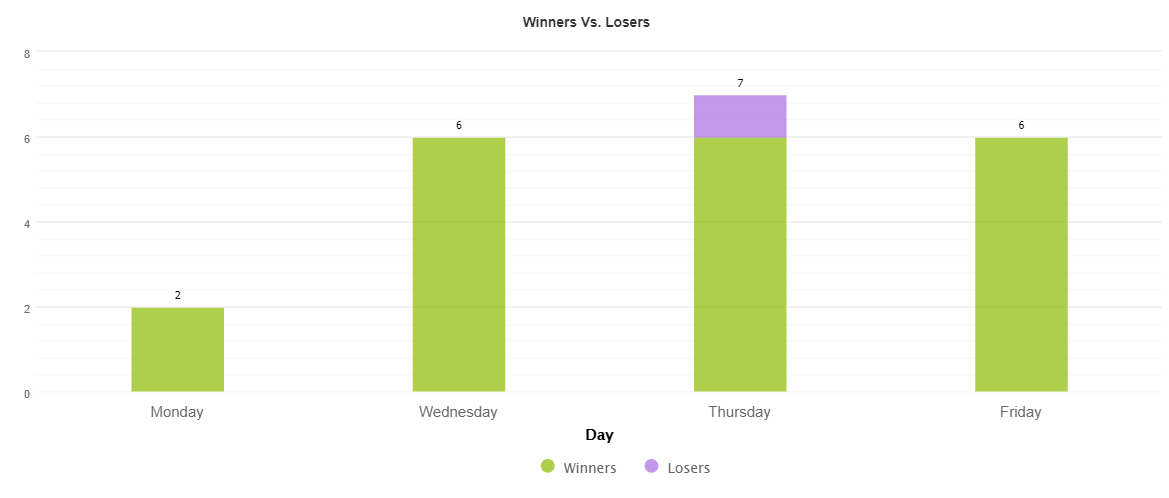 There were few deals traded, so results by days can't be representative.

The risk of ruining the account is so low.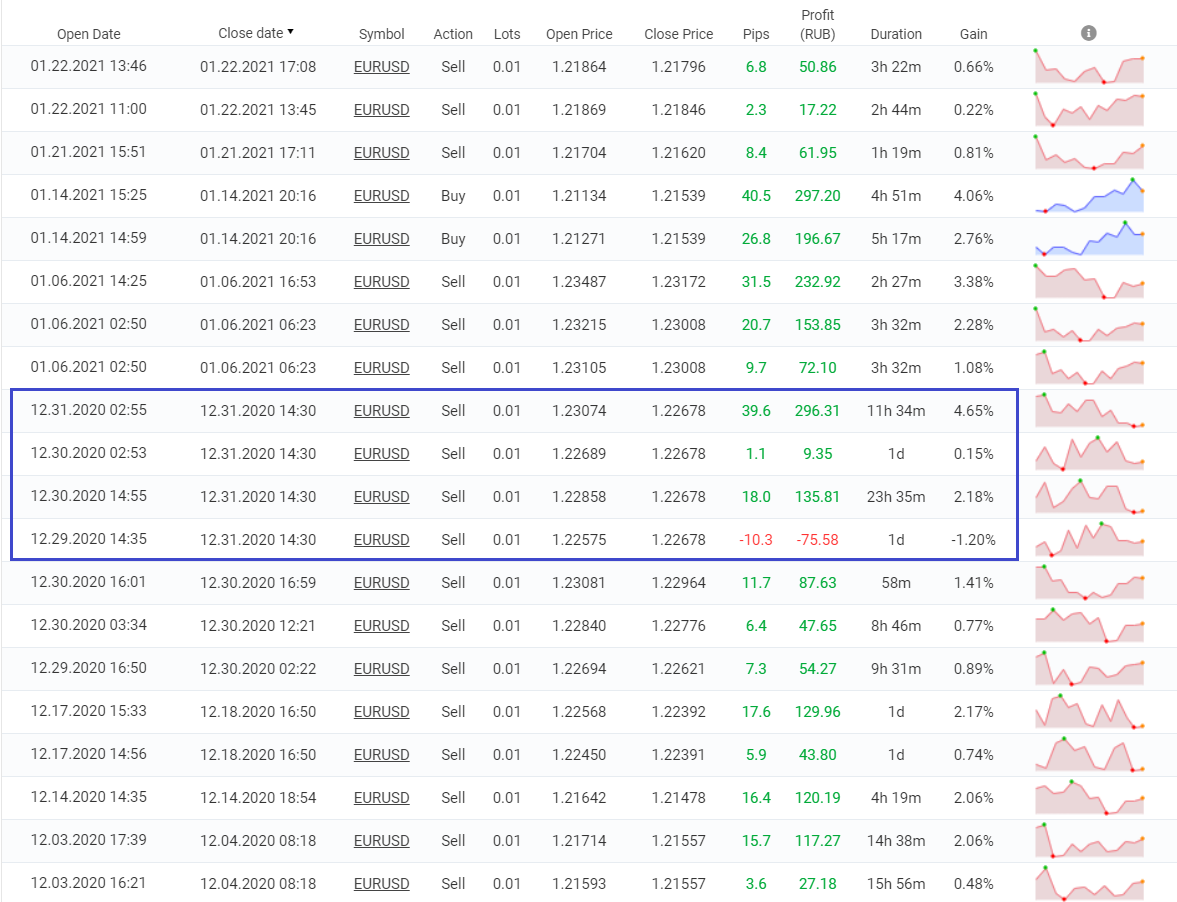 As we can see, the robot uses a conservative Grid of orders without Martingale, and this is rare to see.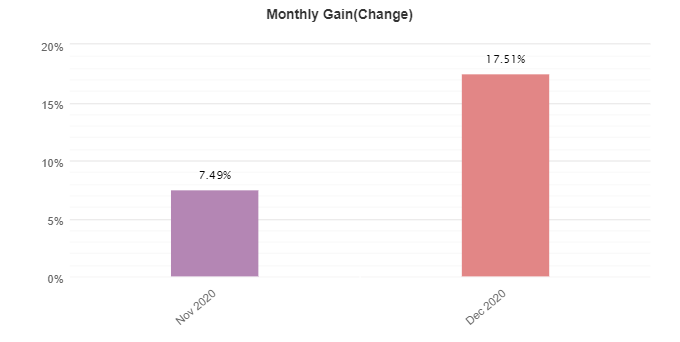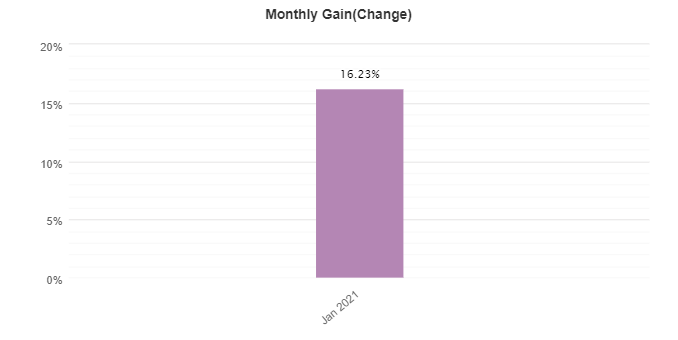 Now, the EA is consistently profitable.
Customer Reviews


There are some fake faceless testimonials. We're sure there should be no feedback as to the EA that's alive for several months.

There's a page on Forex Peace Army with a single comment.

This negative review has two likes. So, now the person knows that Russian developers have never paid refunds.
PROS
Backtest reports provided
Verified trading results provided
Cheap pricing
CONS
No team revealed
No strategy explanations provided
No settings list revealed
The robot has only several-month-old trading results
It uses a grid strategy
There's no refund policy
There's a negative testimonial on Forex Peace Army with two likes
Verdict
FXMath X-Trader is an all-new Russian-made EA that trades only on EUR/USD. The presentation includes backtest and trading results, but it doesn't have strategy explanations. The robot is November-2020-old. So, we can't be sure it's safe to use it on a real account. The testimonial from Forex Peace Army showed that the developers act fraud.