Forex Trading has always been a profitable and popular investment option for traders worldwide, as more and more online brokerage sites have started offering web based trading services to their users. Forex trading robots have emerged as a powerful tool for even novice traders to earn some profit. Among the many brokerage services offering FX robots, FxStabilizer EA has emerged as a reputed and effective trading option.
About the Platform
FxStabilizer EA appears to be just like any other forex robot trading service, with promises of earning regular profits without the long drawdowns. With an increased focus on reliability and durability, the platform is owned by the parent company, FX Builder, a reputed name in the Forex community, which launched the FxStabilizer platform in early 2015.
From a more personal perspective, the Forex robot provided by them seems to very accurately calculate the best situation to open trades in.  Overall, it appears as a platform catered towards both experienced and non-experienced traders, providing users with the option to choose from two preferred modes: Durable and Turbo. All the user has to do is input the risk he/she is willing to take in terms of percentage.
Forex Robots Explained
In layman's terms, Forex trading robots are a relatively new innovation, referring to computer programs that work with the help of forex trading signals. The primary purpose of these programs is to determine whether it is profitable to buy or sell a currency pair at any given time. These robots have been programmed with the aim to eliminate the influence of human psychology in trading, avoiding any hastily taken trading decisions due to either fear, lack of patience or some other psychological element.
Purpose and Expected Results
Thus, for a forex robot to be termed effective, it should effectively present an automated strategy which helps the traders earn profits in situations that would otherwise be dominated by a trader's lack of judgment. For instance, in a situation where a trader can incur huge losses if he takes trading decisions in an impulsive fashion, FX trading robots can effectively eliminate such instances and work independently.
FxStabilizer Live Trading Results
One of the first aspects of any automated trading software is to check for profitability over an extended period. Luckily, FXStabilizer EA has several reports on its trading history on several accounts, as found on MyfxBook. One such account is shown below, (period: April 2016 to March 2019)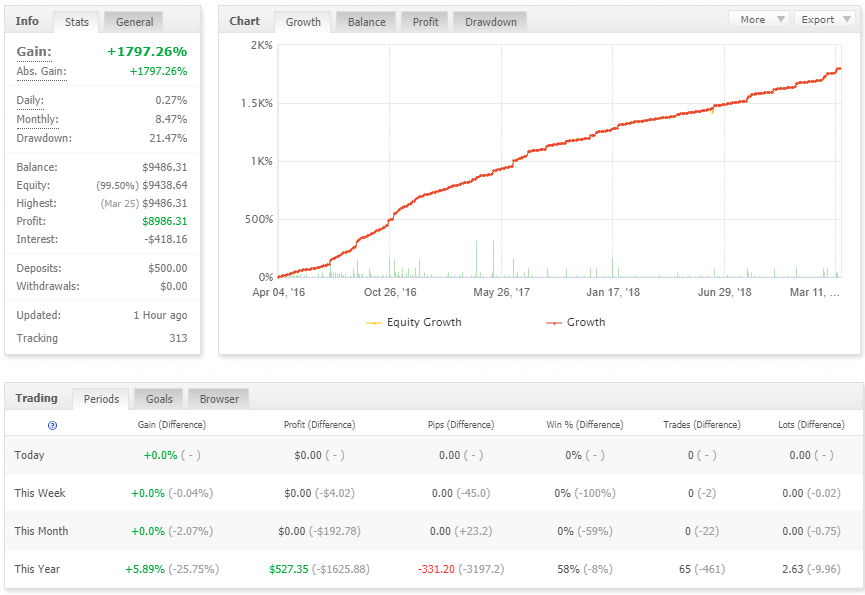 As evident by the above chart, this account experienced a profit of 1797.26%, which is a very positive result. The profits have been sustained in almost a staircase like pattern with a combined figure of $8986.31.
Benefits and Advantages:
Compared to a host of other similar forex trading bots and automated forex trading platforms, FX Stabiliser EA has some advantages over its competitors.
Expert Advisor: FX Stabilizer EA provides their users with detailed information regarding the analysis, risk and potential profits that can be earned. It allows users to trade with their own specified risks, and desirable profitability.
Currency pair offerings: FX Stabilizer works with 8 major currency pairs from around the world, giving traders almost unlimited options. These include, EUR/USD, AUD/USD, EUR/JPY, USD/CAD, CHF/JPY, EUR/GBP and GBP/CHF.
Affordable: FX stabilizer is also comparatively cheaper than other similar platforms in the market. It provides users with the option of choosing between a PRO package and an ULTIMATE package. The PRO package is priced at $739 while the Ultimate package is priced at $539.
Refund Policy: The platform has a 30 days full money back guarantee program, where users can request a refund via email.
Disadvantages:
No Demo Account: Surprisingly the platform does not have any provisions for users to open a demo account for a limited period. Demo accounts can be very useful for novice traders to enter into the Forex market, without the risk of losing any real money.
Negative User Reviews: There are several negative reviews doing rounds on several review sites, most from verified users. There are reviews ranging from bad user experience to allegations of not complying with its own policies, some user reviews are below: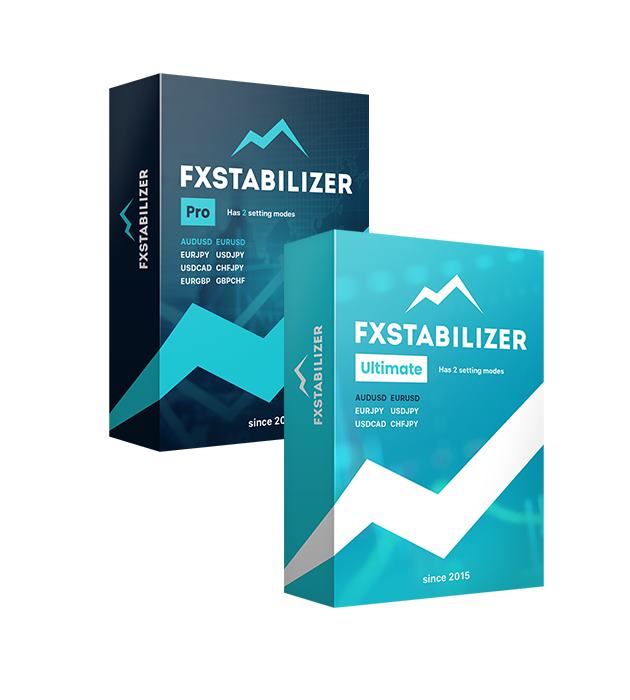 Verdict
There are only a few successful FX robots available in the market, with many platforms, focusing more on position sizing and cutting losses, rather than achieving high win rates. That said, FX Stabilizer EA appears to be a transparent and legitimate platform, with a proven track record, making it one of the few, affordable trading robots available.