Genius Assets is a trading advisor that works on the Forex market and focuses on working with two cross pairs. The presentation includes details about the system such as settings, risk advice, backtest reports, trading results, etc. We decided to check everything out. 
Product offering
The presentation provides us with many details that were systemized in the following list.
The robot can manage orders completely automatically on the market. 

It opens virtual trades to check the market conditions. 

When the right entry point is calculated, it places a real order on the market. 

The advisor will be updated from time to time. 

There's an automatic updating system on the board. 

It's already well-customized. 

We shouldn't customize it if we don't know how. 

There are six virtual strategies per cross pair implemented. 

If we decide to post a review after purchasing the system, we get a Golden Fleece robot for free. 

We should work with a minimum deposit of $100.

The leverage has to start from 1:10.

It doesn't use martingale, grid, and hedge strategies.

It uses hard SL and TP levels.

The system is FIFO compatible.

We have to work with risks we can handle.

There's a risk disclaimer provided.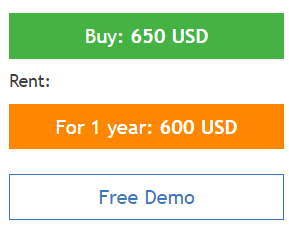 The robot costs $650 for a single real account copy. We can rent it for a ridiculous price of $600. 
Trading strategy
Most likely, the system works with a price action strategy.

We can trade EURUSD and GBPUSD.

The time frame is H1.
Trading results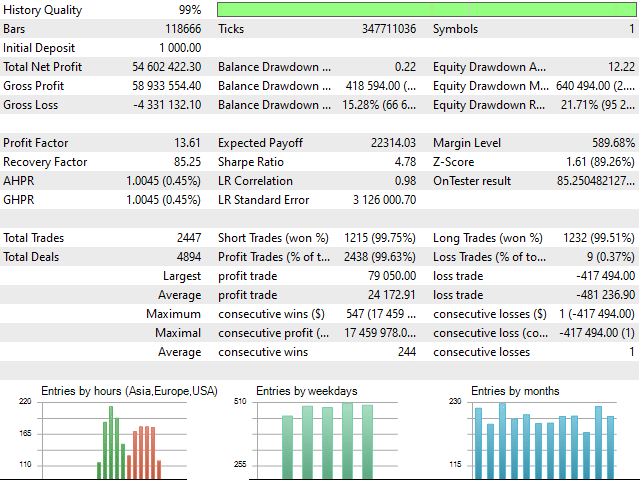 The robot was tested on 99% history quality. An initial deposit was $1000. The total net profit was $54,602,432. It worked with high drawdowns–15.28%. The profit factor was 13.61 when the recovery factor was 85.25. There were 4894 deals executed with over 99% accuracy.

Alas, the real market is not backtests. It has been working on a real DirectFX account with 1:500 leverage. This broker is impossibly rarely used for automatic trading. The maximum drawdown is 24.3% when the maximum deposit load is 4.3%. An actual win rate is 83.3%. The total growth is negative and equals 12.41%. It means that the robot brings nothing except losses.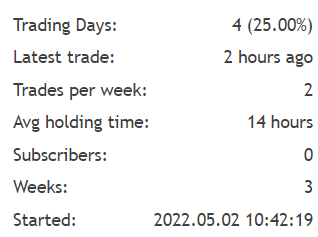 An average trade frequency is two deals weekly. The holding time is 14 hours on average. The account was deployed on May 02, 2022.

The system started May 2022 with significant losses.

We may note that the data is moderated because we don't see an order that brought those losses.

The advisor closes 6 deals. The best trade is $3.19 when the worst trade is -$40.56.  We have a negative recovery factor of -0.62 and a less than 1 profit factor of -0.38. An average monthly profit is -12.41%.

The most traded pair is GBPUSD–5 orders.
Customer reviews

Roman Erokhin is a developer from Russia with a 1677 rate. There are 8 products and 12 signals available in his portfolio. The portfolio's rate is 4.5 based on 45 reviews.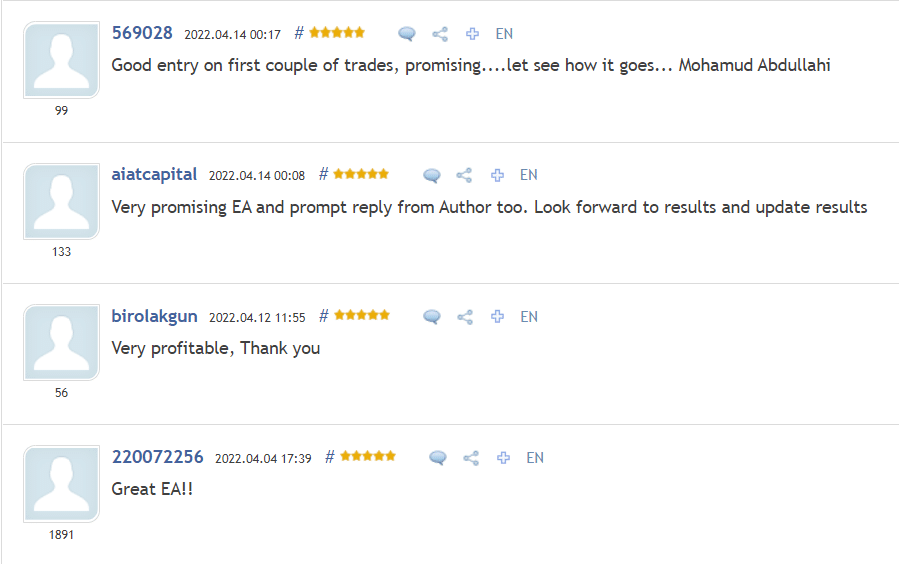 We have various positive testimonials from faceless profiles. So, it's hard to trust them.
Pros
Trading results available
Backtest reports provided
Cons
No risk advice given
No strategy details explained
Trading results showed that the system isn't that accurate
It works with SL that is 13 times deeper than TP
High pricing
No rental options available
Verdict
Genius Assets is a trading robot that works on a real market for several weeks. The system couldn't provide the account with stable profits that would convince us that it's good to go.