Happy Neuron is an expert advisor that runs based on a Grid strategy. Originally, it was designed by Happy Forex. They have over ten trading solutions designed in the portfolio. The presentation on the Forex Store platform has a 4.7 rate from 10 possible.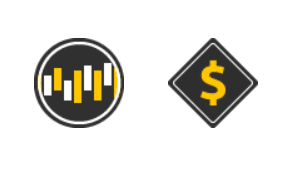 There are only two badges: Real-account trading results and Refund Policy.
Product Offering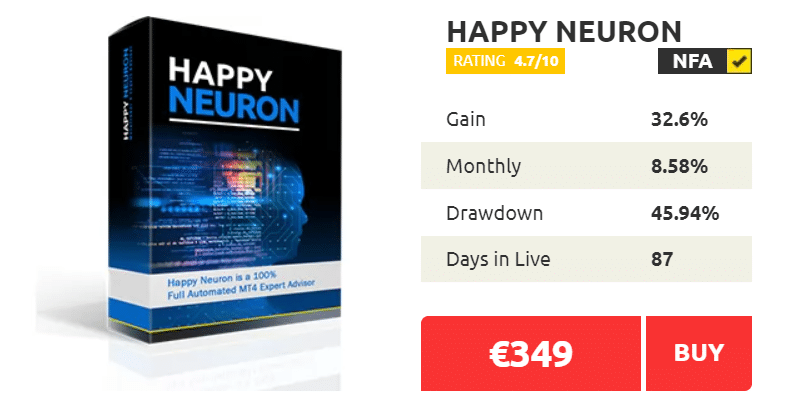 A copy of Happy Neuron costs 349 EUR. We can rely on a 30-day money-back guarantee, free updates, and upgrades. We're free to change the real account license as many times as we like. "The license is for the first month and will be automatically free renewed for a lifetime on your email. You will pay for the license once only." It looks like an email verification to be sure that we'll receive their spam. 

There's a possibility to buy a product from Happy's site. As usual, there are ten free EAs on the board, where more than a half are scams. 
The presentation on Forex Store are short and not quite informative:
Happy Forex has designed Happy Neuron – their last trading solution.

The system works automatically.

The robot is designed to trade on MT4.

We are allowed to work with twenty-five currency pairs. 

An ECN account is mandatory to become profitable.

The system works under NFA regulation.

The robot works well with 4 and 5-digit brokers and accounts.

The EA is easy-to-install. 

We can start trading without having previous experience.

The robot can be run on any broker house we want.

We can use it on Windows 7, 8, 10, Mac OS, and Linux systems.

We can work with the robot using different risks:

Conservative risk requires $5000 ($500 for micro and $50 for cent accounts).

Normal risk requires $3500 ($350 for micro and $35 for cent accounts).

Aggressive risk requires $2000 ($200 for micro and $20 for cent accounts).
Trading Strategy
The strategy is based on "modules that work on recurrent neural networks to determine market sentiment analysis with news filters."

The system trade the following currency pairs: AUD/CHF, AUD/JPY, AUD/NZD, AUD/USD, CAD/CHF, CAD/JPY, CHF/JPY, EUR/AUD, EUR/CAD, EUR/CHF, EUR/GBP, EUR/JPY, EUR/USD, NZD/USD, GBP/AUD, GBP/CAD, GBP/CHF, GBP/JPY, GBP/USD, NZD/CHF, NZD/JPY, AUD/CAD, USD/CAD, USD/CHF, and USD/JPY.

It works on the H4 time frame.
Trading Results
We haven't seen any backtest report on the Happy site or Forex Store. It's a bad sign because we don't know if the system was tested well before release.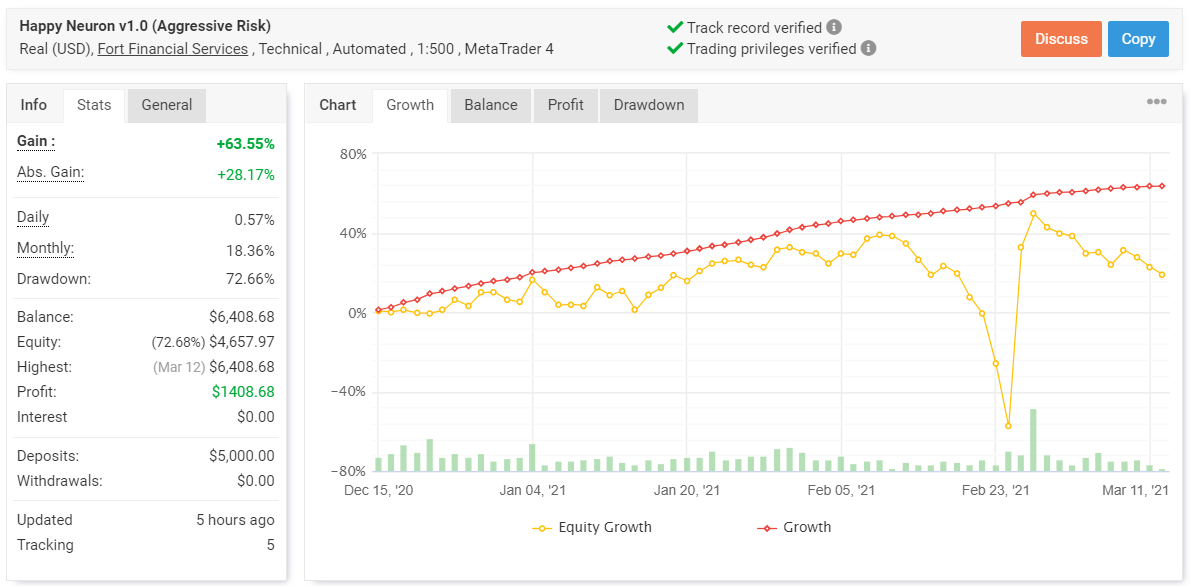 Happy Neuron works a real USD account on the Fort Financial Services broker. It trades automatically using technical data from indicators from the MT4 platform. The leverage is 1:500. A Track Record is Verified. It was created on December 15, 2020, and deposited at $5000 (was $2000). They have added +$3000 in order to not get Stop Out. Since then, the absolute gain is +63.55%. An average monthly gain is 18.36%. The maximum drawdown is risky – 72.66%. We're sure there was manual management of these opened positions.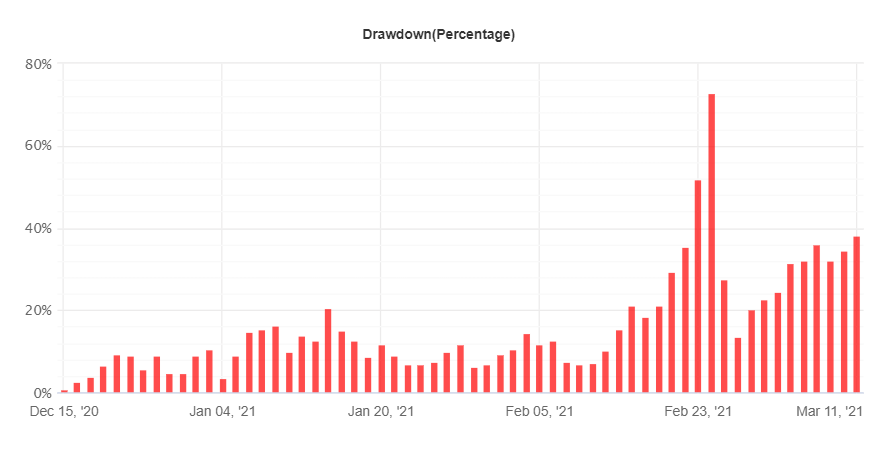 The robot is truly dangerous software.

Happy Neuron has traded 2037 trades with 8713.5 pips. An average win is 14.94 pips when an average loss is -52.93 pips. It traded 21.29 Lots. The win-rate is 85% for Longs and 83% for Shorts. An average trade length is one day. The Profit Factor is 1.83.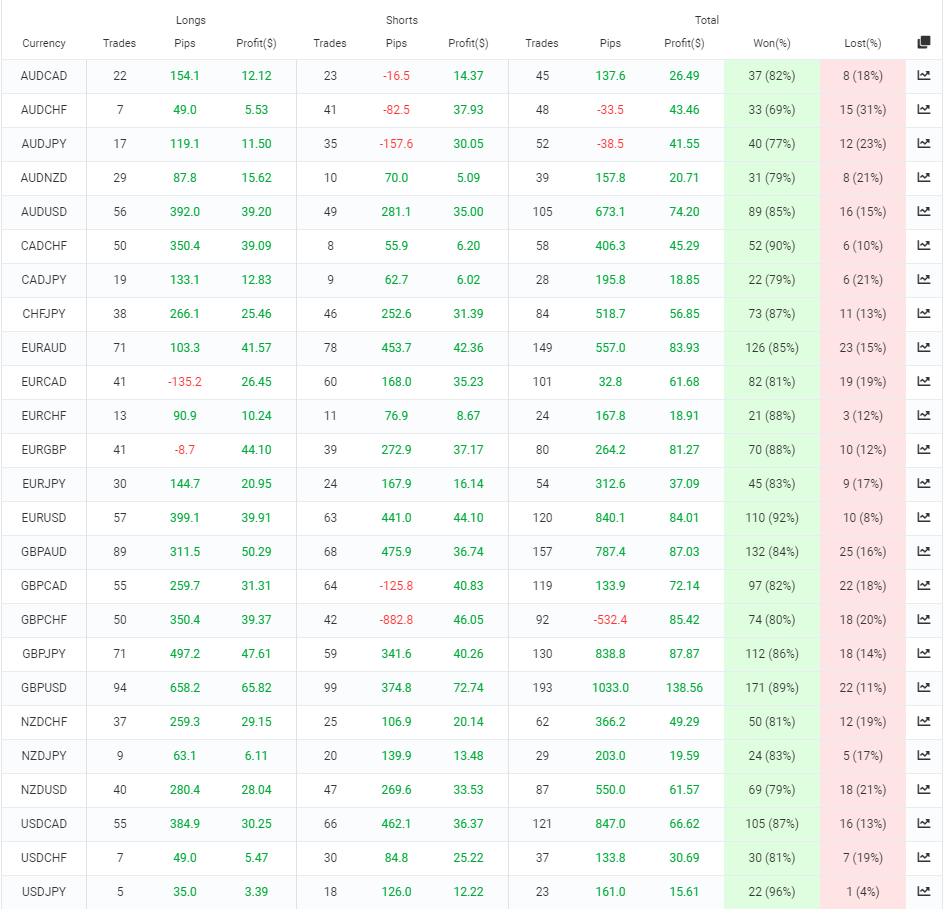 On the GBP/USD symbol was closed 193 deals with $138.56 profits.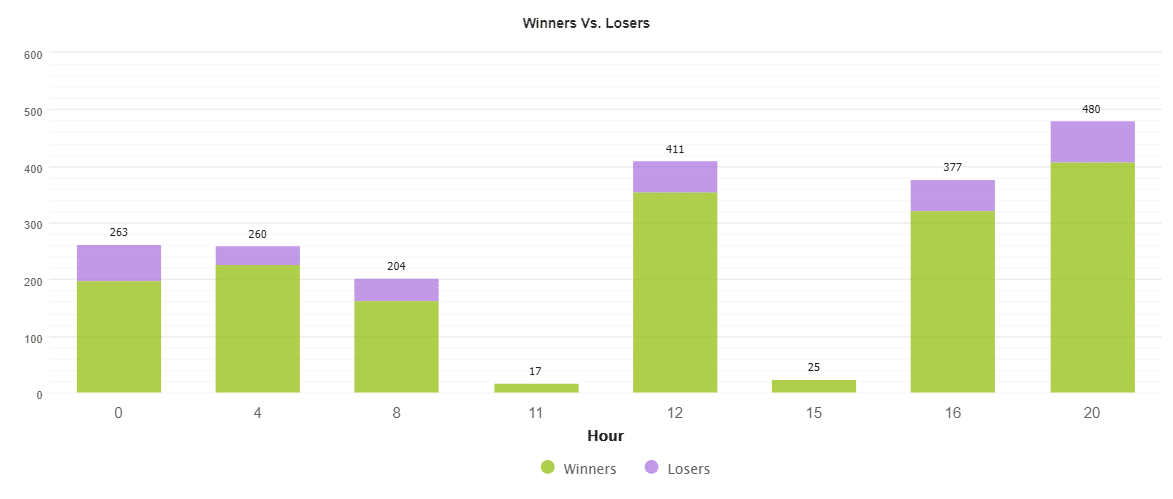 The system trades market openings and the periods of high-impact news.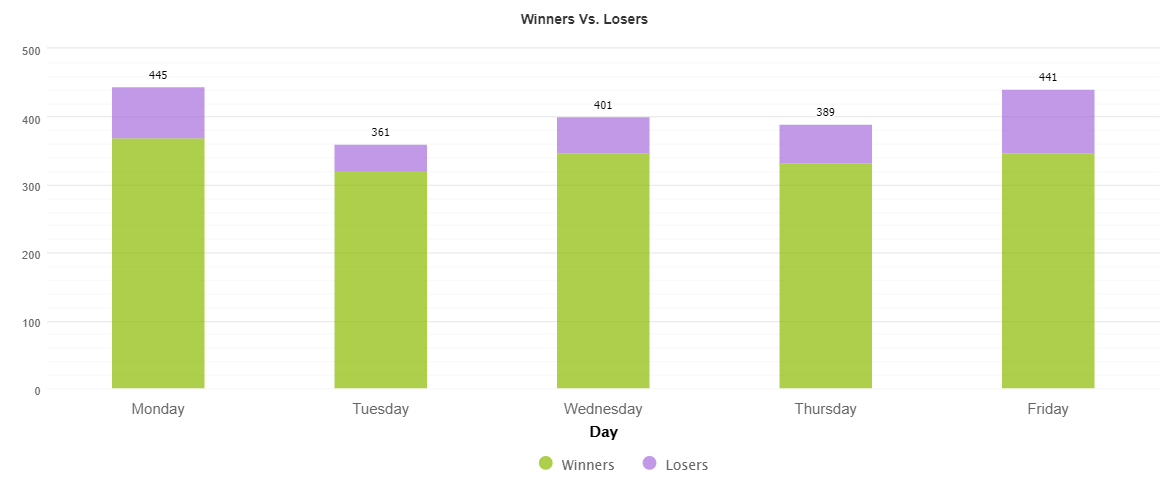 Monday (445 deals) and Friday (441) are the most traded days.

The account is managed with low risks to the balance.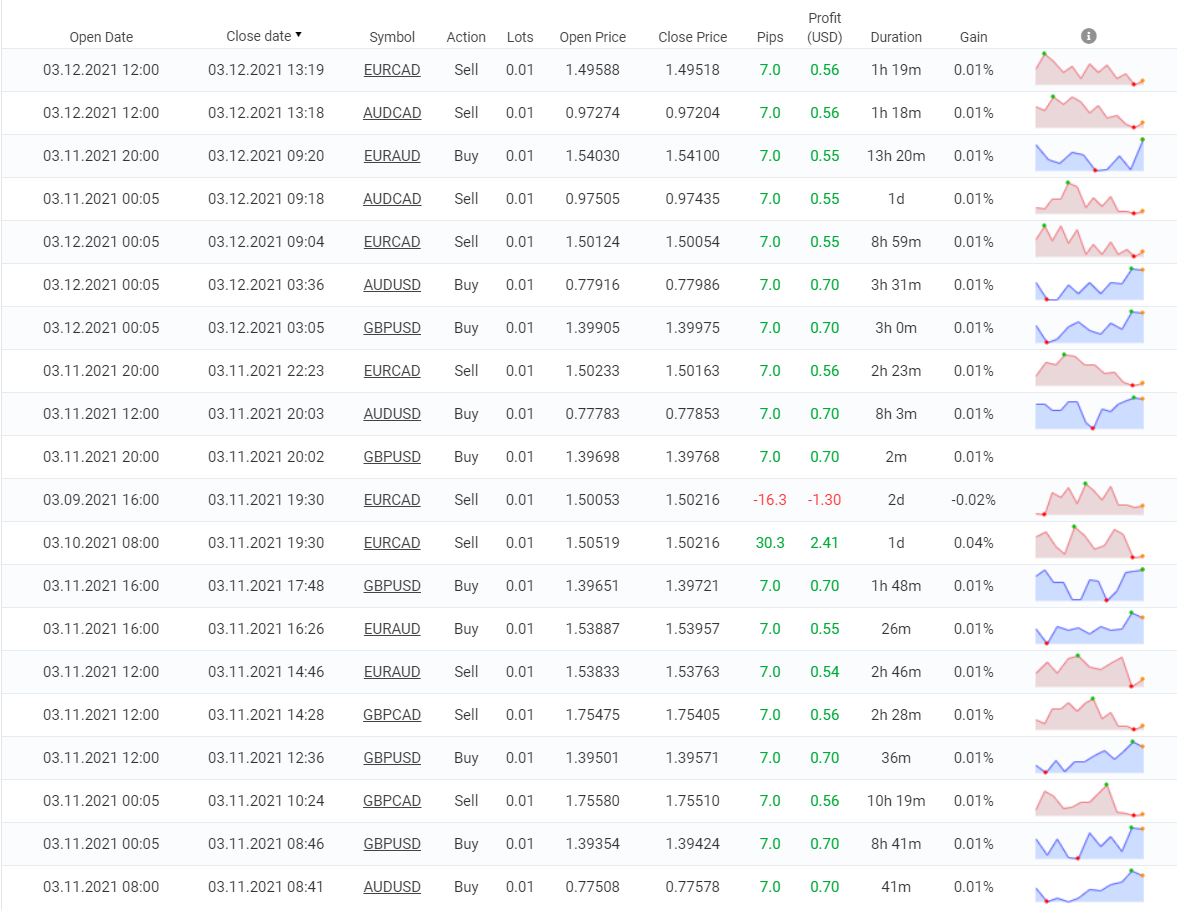 As we can see, the Take Profit level is set at 7 pips.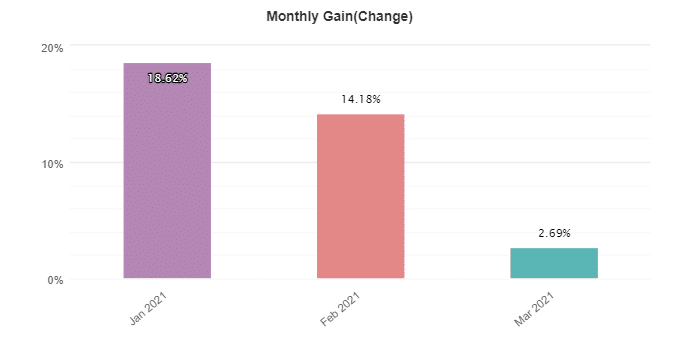 January and February 2021 were closed with profits.
Customer Reviews

The company has a page for all its robots on Forex Peace Army. The rate is 3.542 based on 5 reviews.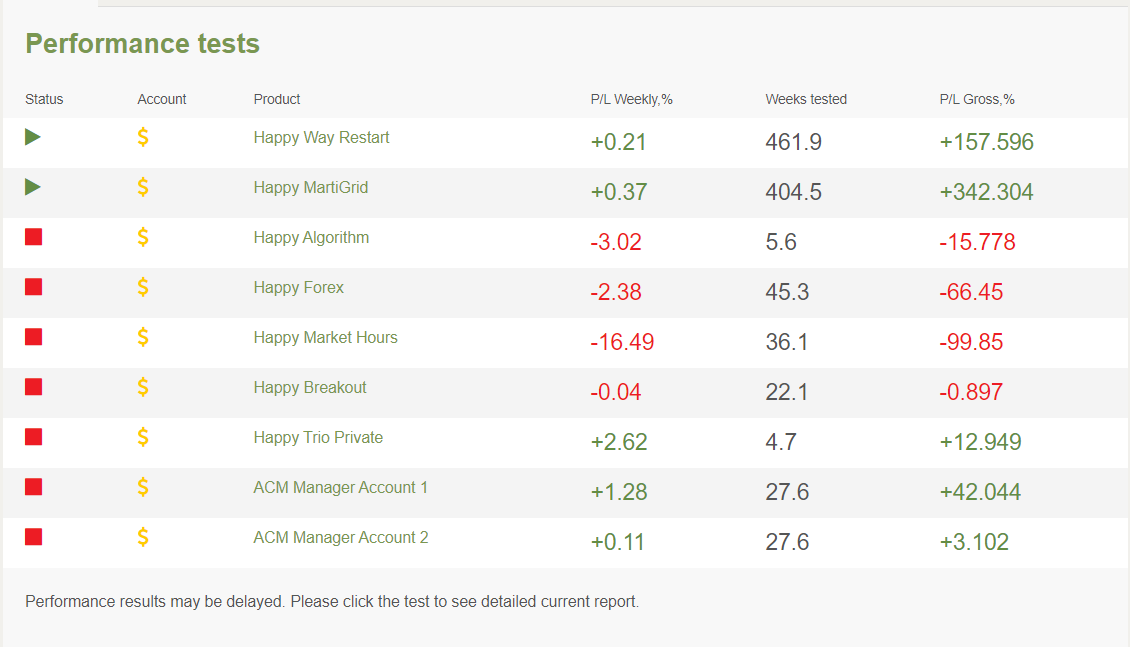 There's a list of the EAs that are featured in the 10 EAs pack. Four of them are scams. Seven EAs are stopped – only two are kept running.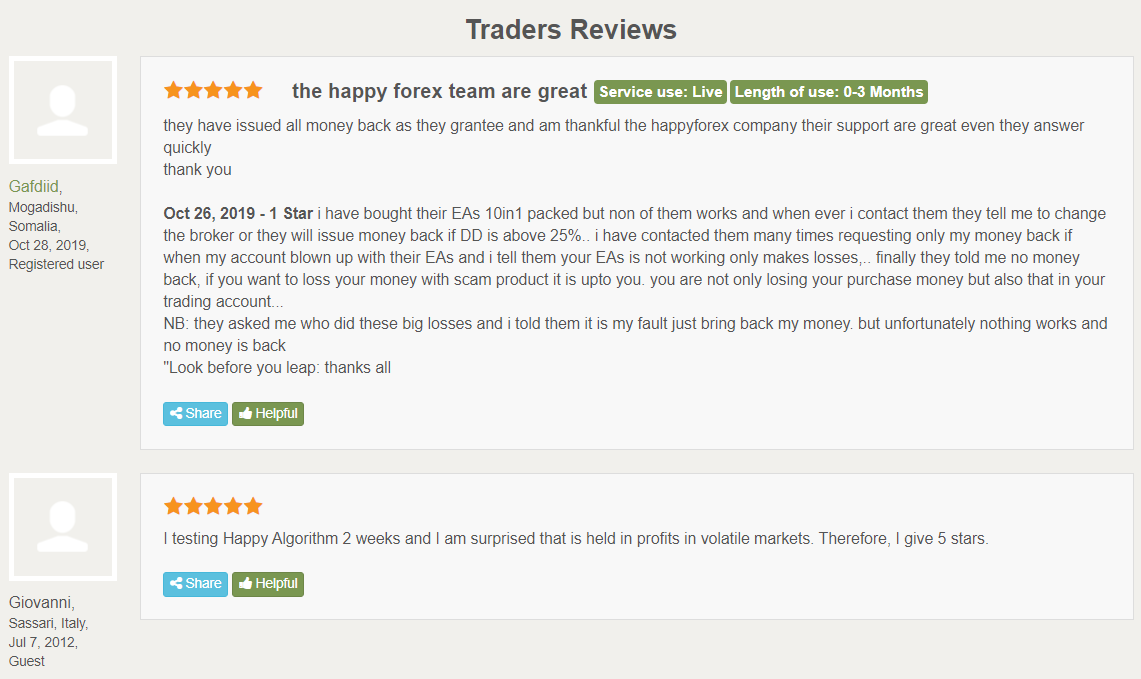 Alas, the page doesn't include any relevant review about Happy Neuron.
PROS
The robot is hosted on Forex Store
Real account trading results
Money-back guarantee provided
CONS
No team revealed
No settings explanations provided
No strategy explanations provided
No money-management advice given
No backtest reports provided
The robot works with insanely high drawdowns
No people feedback provided
Verdict
Happy Neuron is a robot that was released in December 2020. The presentation on Forex Store lacks everything and has only myfxbook widgets on the real accounts. Checking trading results, we saw how deep the robot's drawdowns are. For an average trader, it can be dangerous to set Happy Neuron on the real account. That account wasn't blown only because the developers added $3000 to protect open deals.