Lux Algo is a service that offers an indicator to attach to the chart for receiving signals. The presentation looks semi-professional but lacks much useful information. For more details, you can check a Lux Algo review.
Product Offering
We have grouped up scattered around the site features:
The presentation noticed that over 90% of traders are unsuccessful in trading Forex.

The software puts human emotions away from trading, providing clear signals.

It can decrease chart noises to spot real trading opportunities.

The Lux Algo has the third version that can help us to create our own strategy. We have seen no sign of this.

We can spot trading signals on the TradingView platform.

There's a Discord channel that unites over 10000 traders around the world.

We can receive welcome support, free educational programs, and many signals for all types of markets.

The Indicator doesn't repaint signals after providing. 

All signals are delivered in real-time.

We can rely on free lifetime updates and upgrades.

We can cancel the subscription at any time.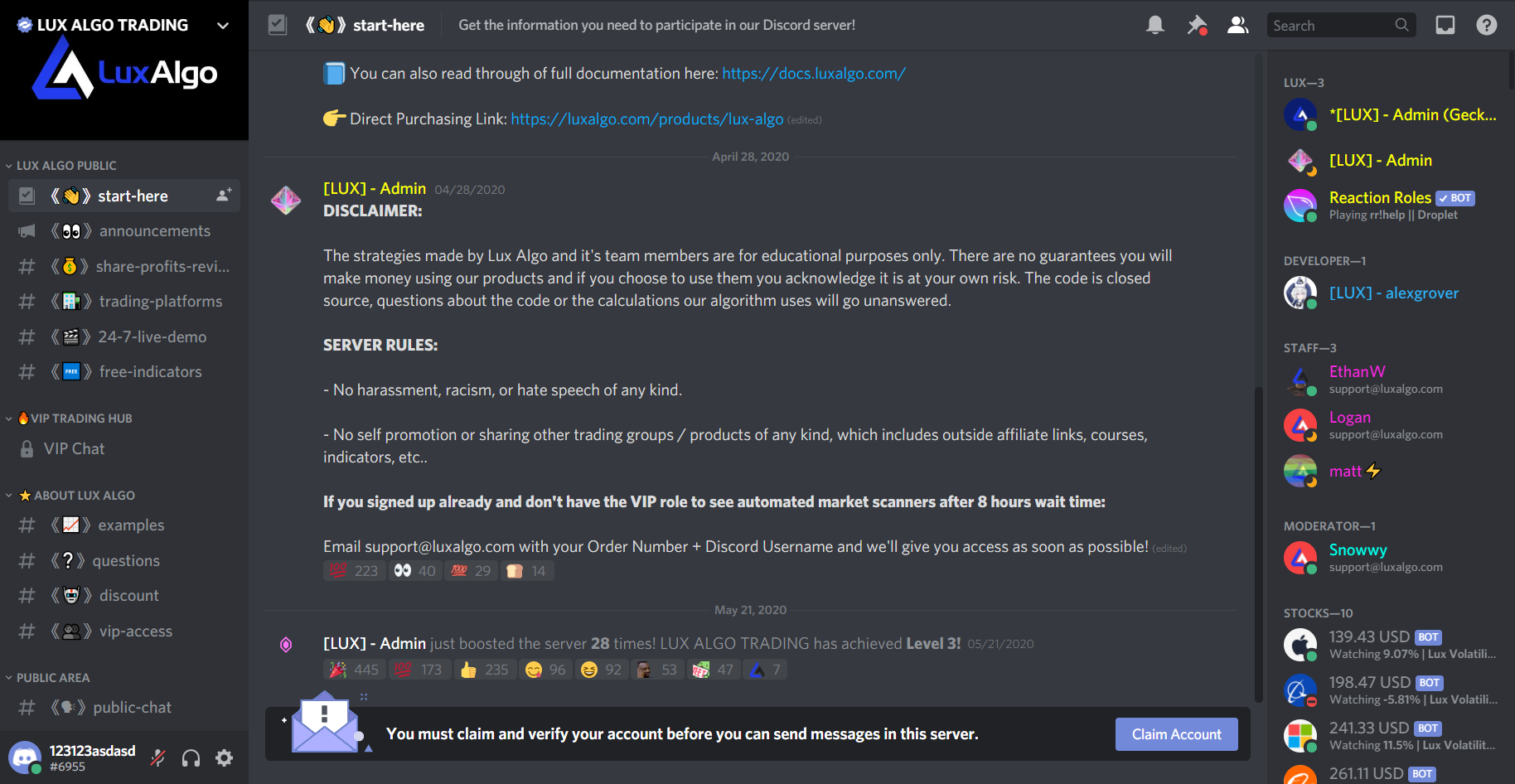 The Discord channel unites many people and has little info.
We have three subscription-based packages introduced. The one-month Lux Algo Premium package costs $67.99 and includes all-inclusive membership access. The quarterly subscription costs $143.97. It was $203.97. The yearly pack costs $489.99. It was $815.88

The vendor provides no money-back guarantee.
Trading Strategy
The Lux Algo Indicator is featured by the next features: Contrarian Signals Mode, Reversal Zones, Predictive Levels, Volatility measuring, and other ones to help well-shaping our strategy if we want to design one.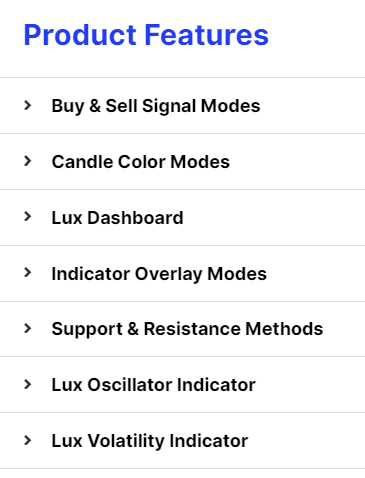 The Indicator includes many features: Indicator Overlay Modes, Support and Resistance Methods, Lux Oscillator Indicator, BUY/SELL Signal modes, Candle Color Modes, Lux Dashboard, Lux Volatility Indicator.
Trading Results
We can't find trading results and backtests. It's weird and awkward at the same time. If the system is that good the developers should use it to make profits, right? Right. So, there'd be a real or at least demo account where these profits are made. 
Customer Reviews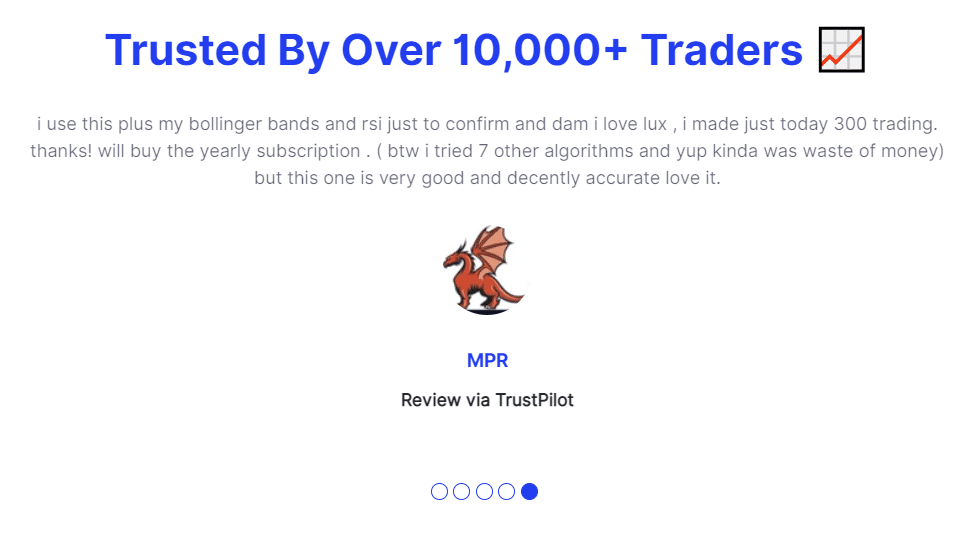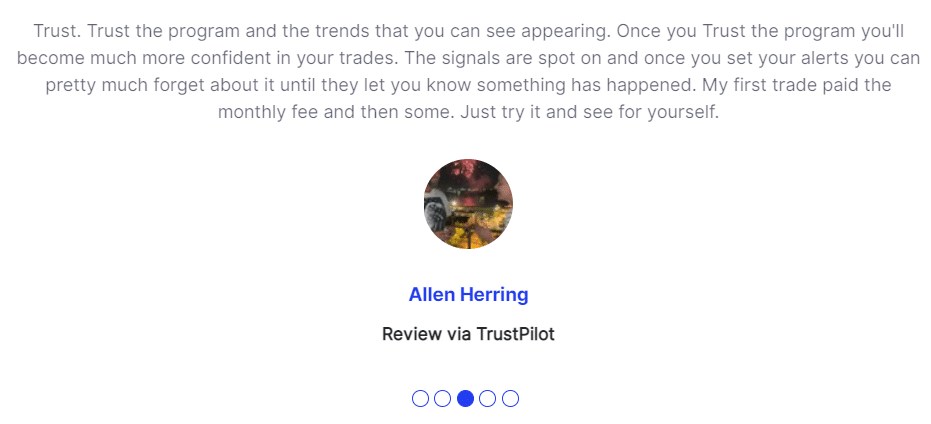 We can find several positive testimonials on the site. We can't be sure they're real ones.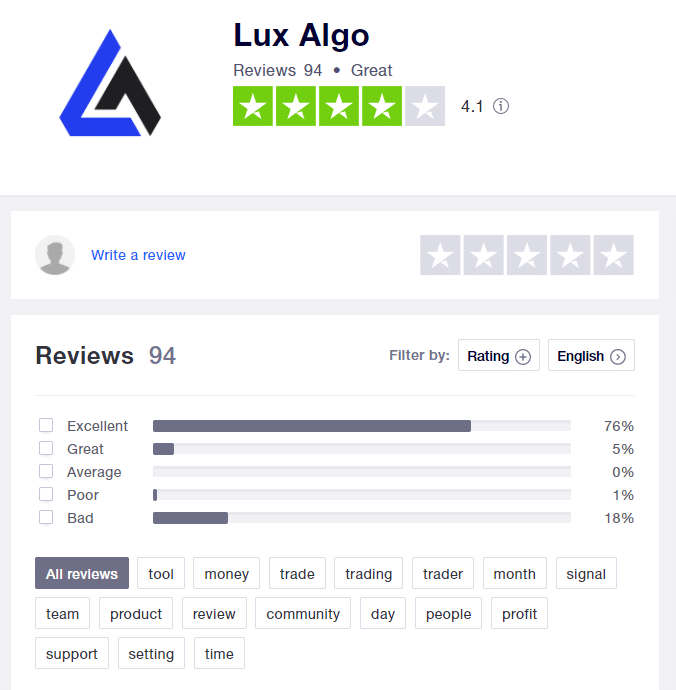 Lux Algo has a page on TrustPilot with a 4.1 rate based on 94 reviews. There is only 81% of the positive feedback.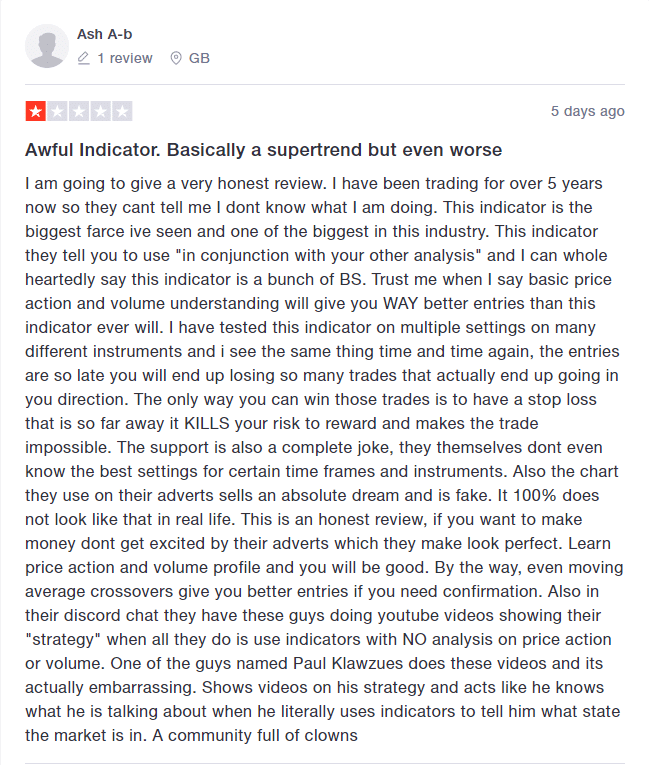 As we can see from this comment, the indicator works badly. The developers don't know the best settings for each symbol for every time frame, the support is bad.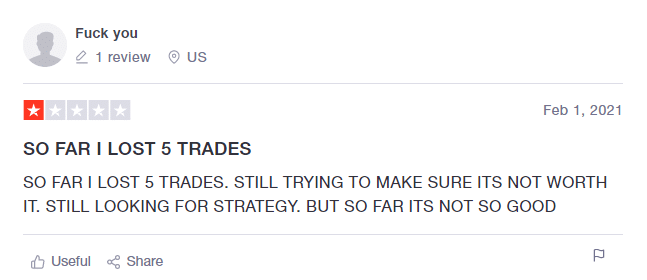 The Indicator is not that profitable as it was mentioned.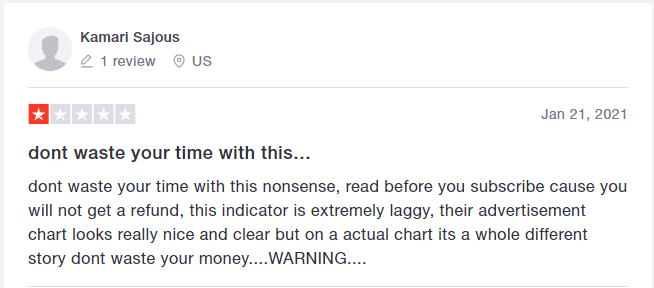 There's no refund policy and the Indicator is laggy.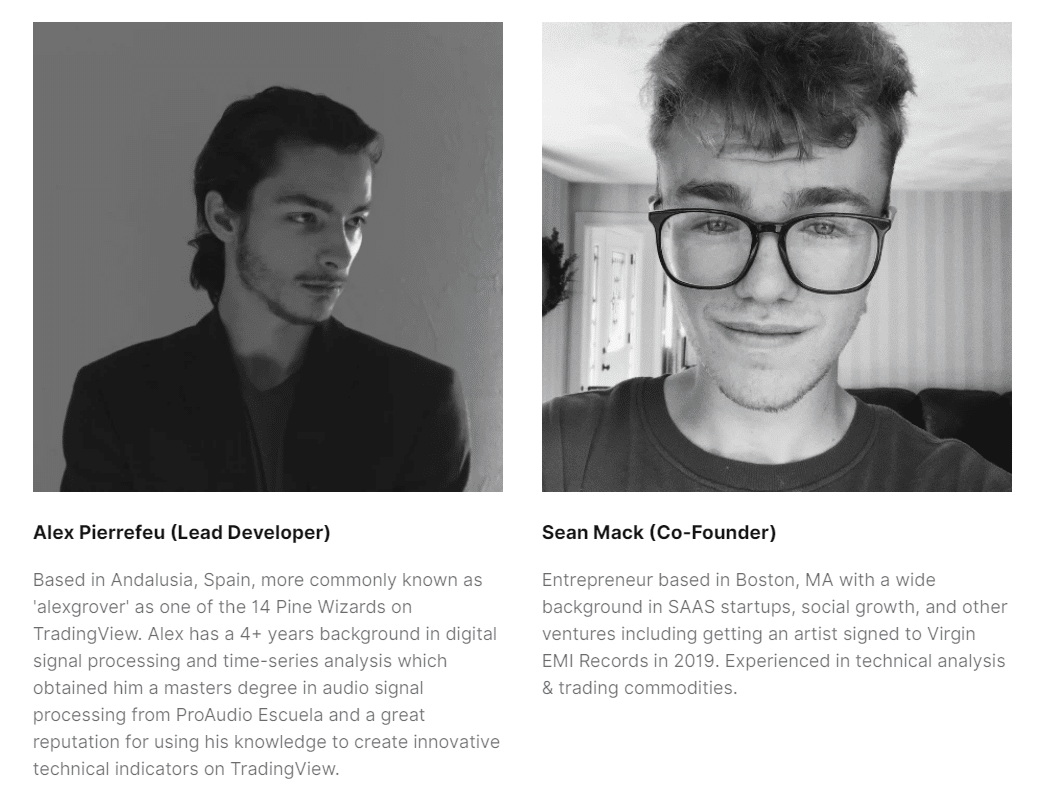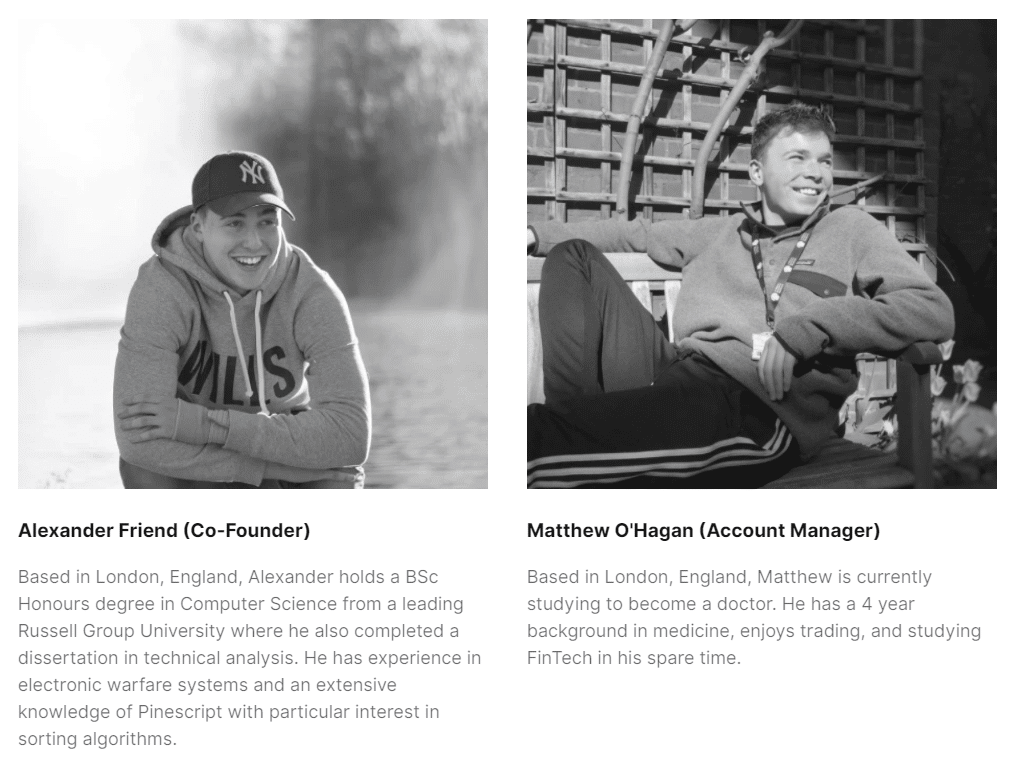 The team includes four developers and founders. We can be sure they are real because there are no social network links provided. As for developers, it would be nice of them to share their MQL5 profiles for us to check a rate and how many products they have on the board.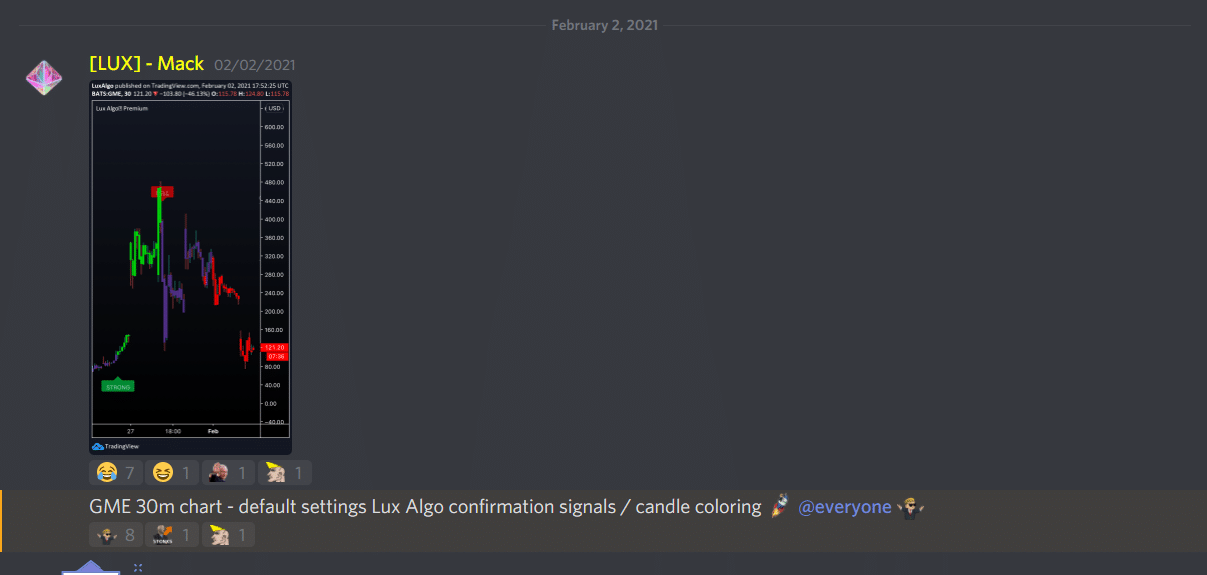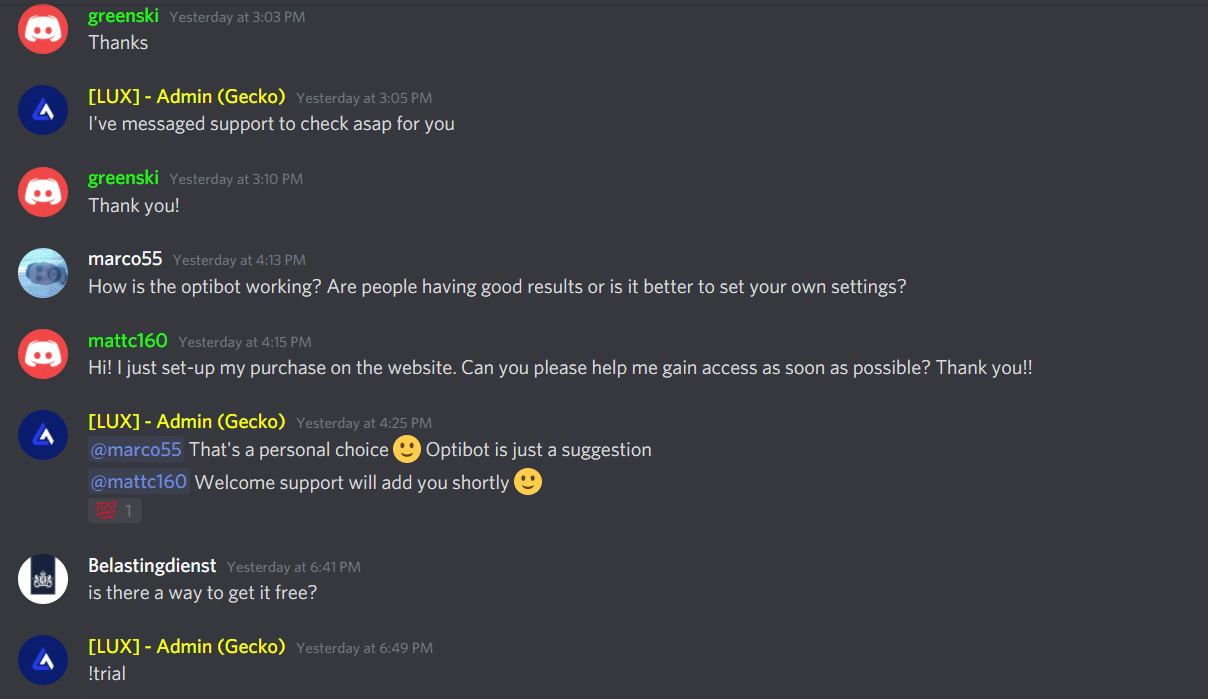 We don't see useful information or many conversations between participants.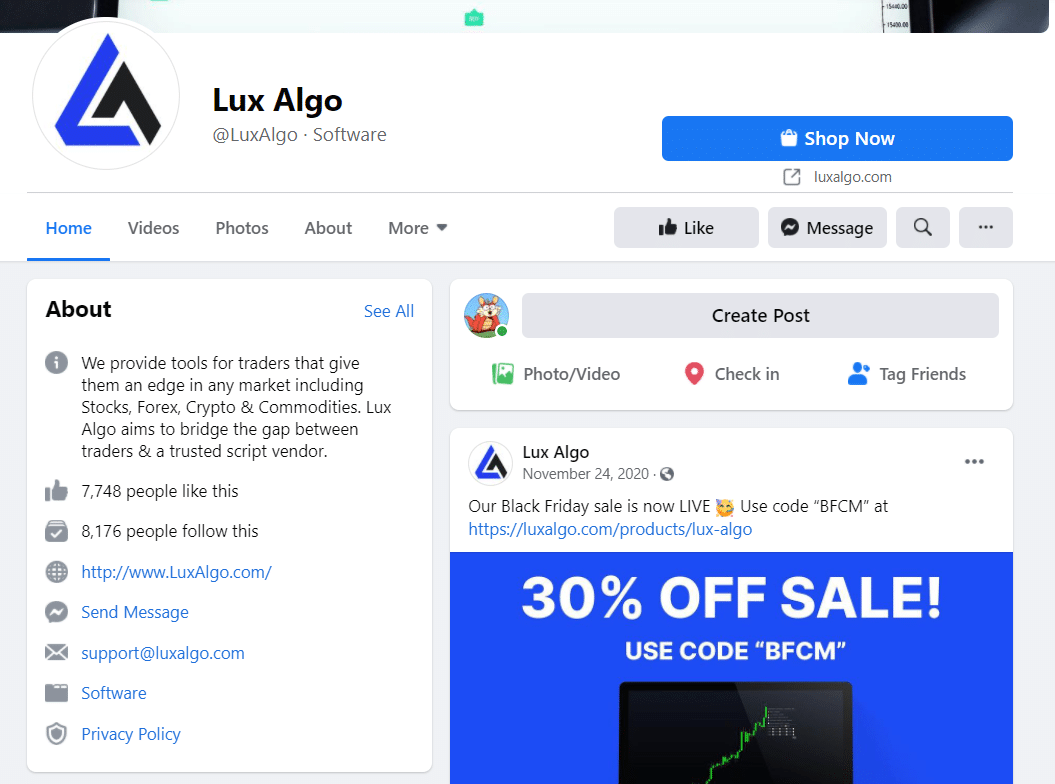 We've got a Facebook page of Lux Algo. There are 7748 likes and 8176 followers. The last post was on November 24, 2020. So, there were no updates for several months. It's weird and warns us.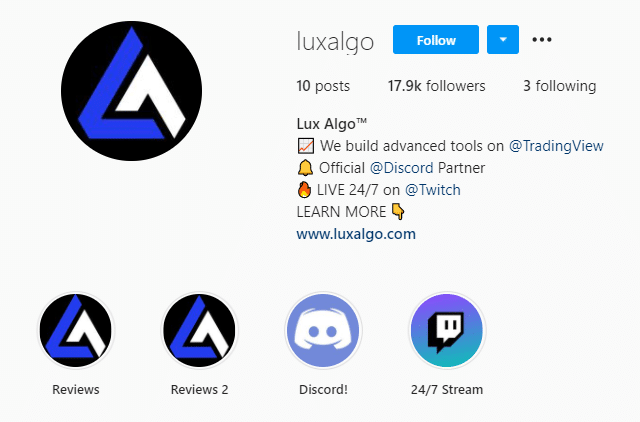 The Instagram page has 17900 followers and only ten posts. It means all these subscribers are fake. No one follows the page with no content and no updates.
CONS
No settings explanations provided
No strategy explanation provided
No money-management advice given
No backtest reports provided
No myfxbook-verified trading results shared
High pricing
No money-back-guarantee provided
Mediocre Discord channel
Much negative feedback on Trustpilot
Abandoned social network profiles on Facebook and Instagram
Verdict
Lux Algo is an indicator that is based on Signal modes, Candle Color Modes, Lux Dashboard, Indicator Overlay Modes, Support and Resistance Methods, Lux Oscillator Indicator, Lux Volatility Indicator. The pricing is sky-high. We can buy the BUY/SELL indicator with the same parameters on the MQL5 platform for $40-$90 for the lifetime license. Here, the price is $67.99 for a month. It's not a fair deal. The most important part is the developers don't use the indicator to make money or hide the account where everything is going on from the community. The lack of transparency is the awkward part of this service.