M15 Signals trades during Asia, London, and USA times and gives out 2 to 8 trades each day. All the positions are closed when they hit the designated targets. The developers send out their trades through the Telegram channel. They claim to have 90% accuracy, which has caught our eyes, and therefore we decided to review their service and see if they are good enough.
Product offering
The seller shares all the information on the signal service under their single webpage. They share little to no knowledge about their product which is quite a poor practice. 
Vendor transparency
There is no information regarding the providers of the signals. They only state that they are running the operations through Singapore. The only options available to contact them are through the form available on the website. 
Price
The signal service is available through multiple packages. Traders can buy the service for one month at an asking price of $60. 3 and 6 months options are also available for $120 and $190.
There are no differences amongst the three except for the duration of the signals.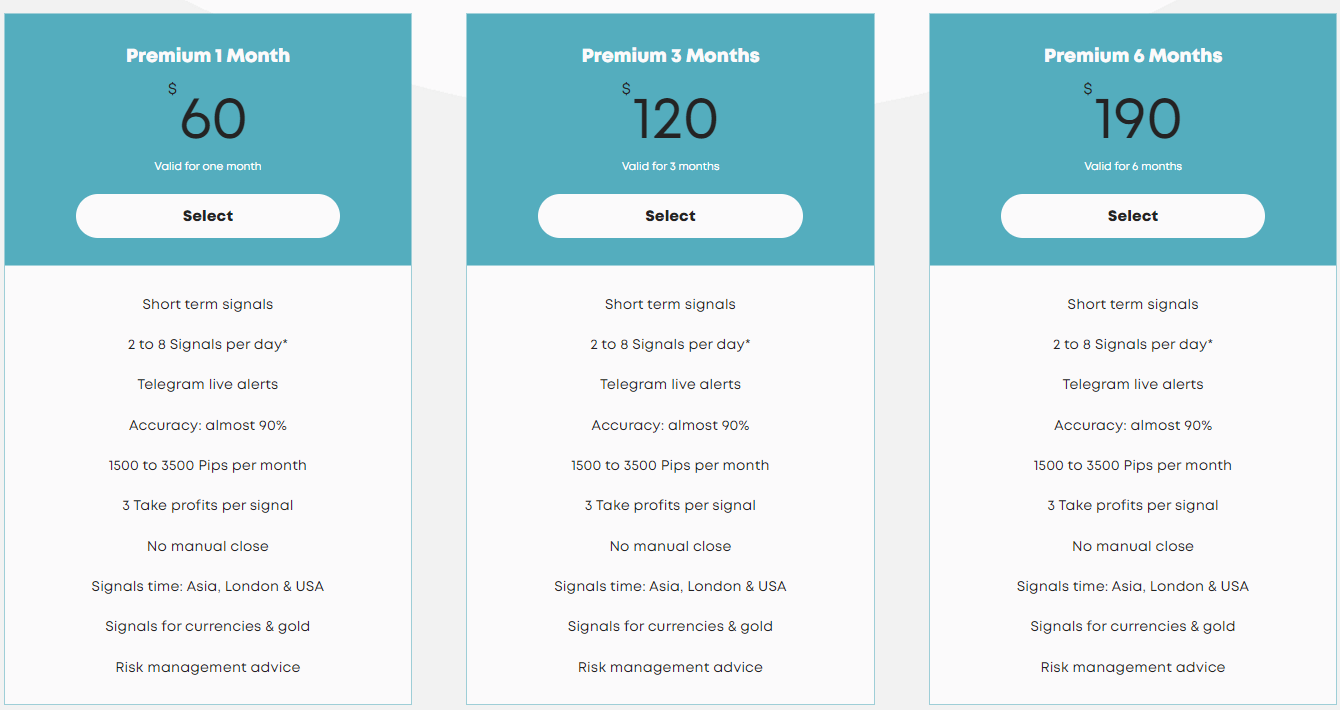 Trading strategy
The providers state that they trade on the M15 charts on 29 forex pairs, including gold. They hand out 2-8 trades each day and trade on all trading sessions. The executions are short-term and automatically close out without manual interference, which might mean that trades come with a stop loss and profit. There is no trading history available on Myfxbook, which is a poor approach.
Trading results
The providers are not keen on sharing their backtesting records. They could have tested their strategy on a simulator and shared the results with us or uploaded them on Myfxbook. The company is simply not transparent on multiple factors, which puts them on the red list. 
There are no verified trading records available that can show us the performance of the trades. The only option available for traders is to join their free telegram channel to determine their output. Without performance statistics, we can not know if the program is worthy of our attention. 
Many telegram channels offer trading signals to traders through similar methods, and most of them are scams.
The company records their output in terms of pips manually on the website, which we cannot trust. It is easy to manipulate such records for one's own benefit and to attract customers. Once the investor drains down his money, there is no support available from the providers.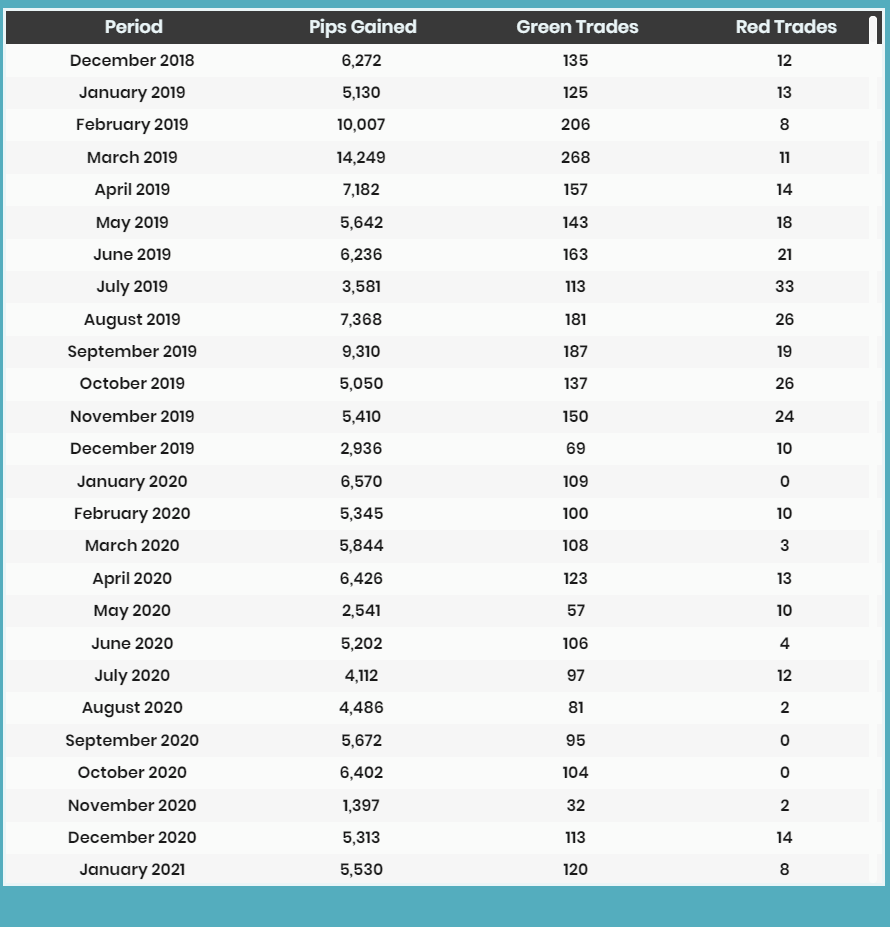 Customer reviews
There are 28 reviews on Forex Peace Army which give M15 Signals a rating of 2.095. Customers are extremely unhappy with the service. One trader states that they are scamming people through investment management, and you will not get any refund. 

Another trader states that the company does not accept their losing trades. They are not recording them and do not admit that the stop loss has already been hit. He also states that they are using a wide SL and a small take profit which gives a poor risk-reward scenario on trades. The providers are using a martingale strategy.

PROS
Multiple subscription packages
CONS
No live records
No transparency on the developer
The company is not transparent about their strategy
Verdict
M15 Signals is not a good service for traders to join as there are multiple negative reviews that hints they are a scam. This is also evident because they are not providing live records to verify their performance which is a common practice of most fraudsters in the financial marketplace. Traders should avoid using their service if they value their money.