Forex trading has always been an area of keen interest for traders, who see it as a sure-fire and fastest way to attain a fortune. Traders who have the required skill, knowledge and experience can exploit the great volatility of this market to extract huge gains. However, most of the traders are not possessed with the skills required and can lose everything if they are not careful.
This is where Forex Expert advisors come in, a class of applications that automate trading processes based on signals and certain parameters put in place by the traders themselves. With a growing number of expert advisors in the market, traders now have several options to choose from.
However, the popularity of forex robots has also attracted fraudulent projects which are keen to take advantage of a trader's negligence or trust. Traders have to be very careful while choosing certain services, looking out for certain signs to identify projects which appear doubtful.
One such EA is called Z Trader FX EA, which is the focus of this review.
Z Trader FX EA: Company and Website Overview
According to the official website, Z-Trader FX EA has been built by a team of developers over an entire year to develop the most convenient, user-friendly trading software available. One thing that immediately catches the eye is the anonymity of the developers in question, with almost no information being provided by the company behind it or where it is based. While this can appear as a red flag to many traders, it is a common site in the world of forex robots to have anonymous or undisclosed developers.
Overall the website looks very amateurishly designed, which is never a good sign.
Product Offering
Price: $117 for two real and two demo accounts
$137 for three real and three demo accounts
Both of the accounts come with a lifelong license and Free Support
Pairs: EUR/USD
Minimum Deposit: $100
Trading Strategy
The developers have highlighted the EAs money management settings that help in fine tuning their trading approach.  However, no real information is provided by the vendor concerning the trading strategy in place. It is mentioned that the EA is not a scalper, neither does it use the martingale grid system. This lack of transparency makes it hard for potential clients to trust the legitimacy of the product.
Trading Performance
Surprisingly the Z Trader team provides links to a single myfxbook account, as proof of its bold claims. The backtest, which is performed in an account operating from August 27th, 2018, indicates a 394% gain with a drawdown of 35%. It indicates that the EA has placed a total of 70 trades in a span of 4 months, which is indicative of the EA's infrequency in trading.  The average trade length is 2 days with an average win of 26.15 pips. All these figures, if true, are quite impressive to say the least.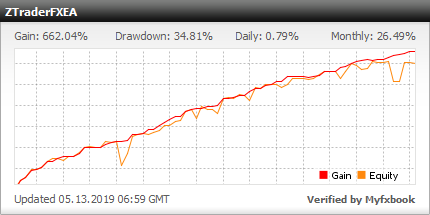 Advantages and Disadvantages of Using this Z Trader FX EA:
| | |
| --- | --- |
| Advantage | Disadvantage |
| ·       Proven Backtest Results | ·       Anonymous Developers |
| ·       Does not use Martingale Grid | ·       Trading Strategy Not Disclosed |
| | ·       Price is comparatively High |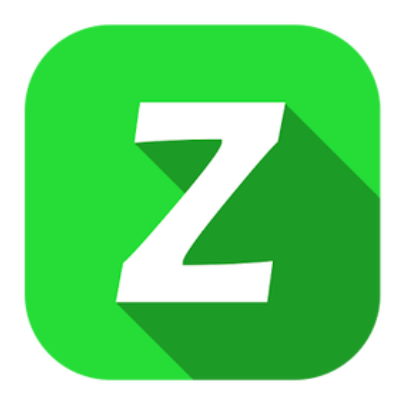 Verdict
After evaluating the above points, especially the backtest results, the signs are very impressive. However, a certain degree of transparency is expected from the vendor, including a detailed explanation of the trading strategy. However, due to the increased instances of fraudulent projects, it is essential for the traders to conduct some independent research before making a final solution. Hence an extended back test result would've been preferable. Also, a drawdown of 35% is indicative of the platform taking trades far into the negative.